We are still alive! I promise. I know I've been slacking on blog posts, but we have just been so darn busy with projects that it's hard to keep up. The last couple of weeks have been rewarding, frustrating, and exciting all rolled up together. I'm learning to not take myself too seriously and we are trying to fit in some exploration in the cracks.
Sam has been outlining our plan over on Instagram so I thought I'd repost and share here so you can see our step by step execution of Crazy Plan 2017.
Crazy Plan Step 1: collect all the things. When we sold our house a few years ago, we got rid of all our furniture and most everything else. The remains we put in a 5×10 storage unit or lent to friends who wanted to use our stuff while we were gone. Yesterday we collected all the things (and some additional new supplies) at 7 different locations around the populated section of Utah.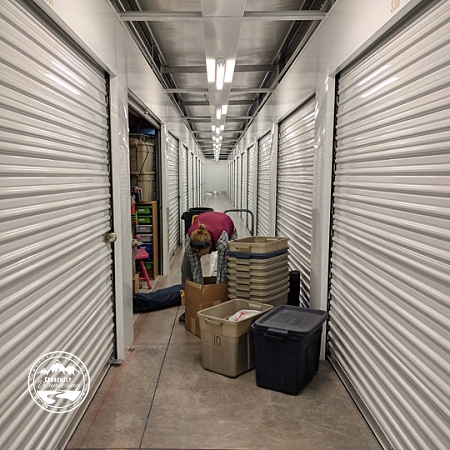 Crazy Plan Step 2: Drive the moving truck to Driggs Idaho. After years of towing our Airstream, driving _behind_ the Airstream is an odd feeling.
See the Tetons amidst the mountains? Beautiful views here.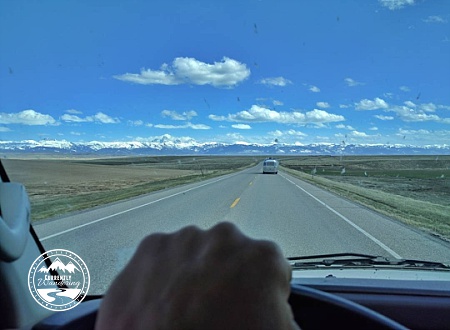 Crazy Plan Step #3: Make an AirBnB. Last September we bought a condo here in Driggs Idaho during The Great Nomadic Idaho Land Rush of 2016. We rented it out till about now, when we will spend the next few months making it into a cute AirBnB. This turns out to be quite a pile of work, especially when you decide to build bed frames and other furniture from scratch.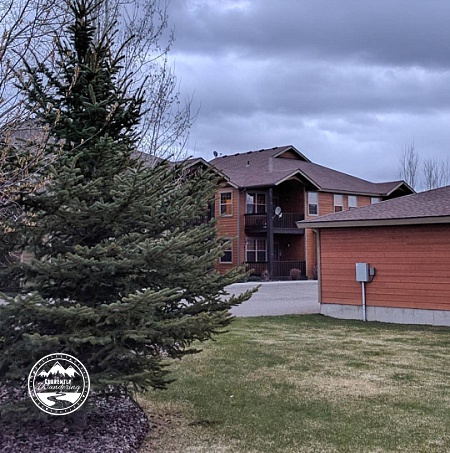 Crazy Plan Step 4: Park our shiny house in my brother's driveway as we take advantage of his hospitality and his workshop. I plan a few changes and repairs that are hard to accomplish whilst living in it. All this, on top of the workload for the condo.

Crazy Plan Unexpected Step: get a tow when the lock tumbler breaks and you are unable to start the truck after a hardware store visit.

Crazy Plan Step 5: Buy a ton of steel to make furniture, and cut it to size. Employ slave… er… child labor.
Also, begin to seriously miss living in your tiny shiny house.

Crazy Plan Step 6: Order ALL THE THINGS. All you normal people likely take this for granted, but the ability to order something online and have it show up on your doorstep a few days later is amazing. We normally do mail drops when we visit friends (thank you all!) but often end up sending to a UPS facility or something similar. You have to drive to an obscure section of some town, bring the right identification, show up during proper pickup hours, and pee in a cup for a DNA test to get your packages.
Next time you pick up an Amazon box off your doorstep, pause and appreciate how awesome it is.

Crazy Plan Step 7: Get to welding furniture. The welding is being done by my awesome brother @freshaire_dad, captured here in all of his sparking glory. So grateful that he's willing to sacrifice his time and talents for this project.
Crazy Plan Step 8: More Sparks. Get good at working a grinder with a flap disc to smooth out the surface welds. This requires much less skill than welding, but is still pretty darn entertaining. I also enlisted Rachel into this project. Home school for the day was metal shop.


Crazy Plan Step 9: Install a remotely managed keypad door lock on the condo. This will be useful for managing short term rental access.

Crazy Plan Step 10: Take a break. We spent the last three days with friends on a river trip in Labyrinth Canyon of the Green River.
A few months after we began our full-time travels, we returned to Utah to sell our 'sticks and brick's house. During our work, we realized the difficulty of suddenly stopping after after much travel. We took a travel break then, and did so again during our execution of the Crazy Plan.
This trip, organized by @themoreweexplore, was perfect.

After our river trip, Sam flew to California for a business conference and the kids and I have been hanging out at grandma's. We've been getting school done while I also run all sorts of errands. Excited to get back to Idaho next week and continue on!
Related posts: