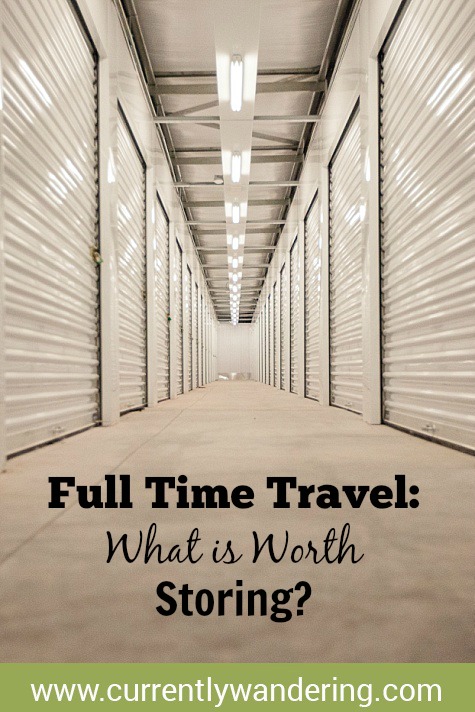 When we sold our house in Lehi, Utah 6 months into our travels, we got rid of mostly everything. What we kept was stored in a 5ft by 10ft storage unit and we have added a few things from our travels over time. We recently emptied it out on our way to set up a condo as an AirBnB in Driggs, Idaho and have some thoughts about what we kept.  We figured it could be useful for anyone considering what to keep and what to lose as they set out on a full time travel adventure.
Stuff We Kept in Storage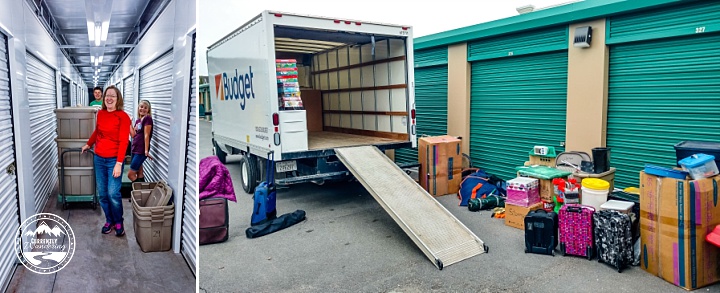 Tools
Sam kept most of his small hand and power tools. They were compact and easy to store, and he wasn't going to be able to recover enough money from selling them to make replacement easier. The only larger tool he kept was the planer. And a collapsible ladder. Gone were the table saw, band saw, shop smith, and other large tools. Keeping the smaller tools has been handy while setting up the condo, and the pain of storing these was low. Sam's brother eventually grabbed the planer and took it up to Driggs where he has a garage/workshop and that's been super handy to have around as we've made furniture.
Kid Toys
The kids were very willing to give up some of their toys, and these we gave away or sold at garage sales. There were some toys that they really wanted to keep. Recognizing this, we told the kids they could keep anything they wanted, and we'd store it. They didn't realize that they'd be years older, and mostly not interested in the same toys (Barbies come to mind).  With the exception of the wooden train tracks (which are my favorite anyway) & possibly the Imaginext Castle & Aircraft carrier the kids have not been very interested in the toys they kept. We are NOT sorry we kept these, as the decrease in child stress as we transitioned to travel was totally worth it.
We did keep a bucket of baby toys as I have quite a few younger nieces and nephews, including a small-ish plastic kitchen set. I figured its always nice to have a few things around to keep babies and toddlers entertained. These are coming in handy as now we can advertise the condo as "baby friendly".
Family Pictures
We had a decent appreciation of good photography prior to travel. We had a collection of nicely printed family pictures: canvas wraps, nicely framed photos, and mounted prints. As we are setting up the condo as a rental, we are not hanging them up. Part of me is sad, but I'm sure our renters don't want a 20×30 canvas of my children on the wall. We may make some changes after Hawaii, when we plan to spend more time here but mostly I'm not sure what we will do with them. There are a few I still love but are too personal to put in a rental space, so we may just keep our favorites for some future date and throw away the rest.
Yearbooks and other Mementos
A small number of boxes contain things like high school yearbooks and items from childhood adventures. These will stay in the garage. I'd like to come up with a better way of preserving these memories, but until I do, we'll keep them.
Folding Chairs and Storage Tubs
We kept some folding chairs and extra storage tubs that we didn't have contents for. Some of the tubs have worn out in storage and developed cracks. We'll throw these out and use some of our spares instead. We wouldn't be hurting if we hadn't kept the extras. The extra chairs have come in handy as we've had visitors to the Condo, but folding chairs are pretty inexpensive and it would have been fine to just buy some.
My Old Office Decorations
Just a few months before we left for the house swap never to return, I had redone my office downstairs in the Lehi house. It was perfect. I painted one wall a deep shade of purple, had white furniture and then brightly accented decorations all over the room. It was a happy place and I loved being in there to edit photos and work on my photography business. I didn't keep any of the furniture, but I did keep my favorite small rug, a vase with bright pink & yellow gerber daisies, and some bright storage bins. It made me smile when I pulled them out of the storage tub and they've actually all found a place here in the condo. Its been perfect.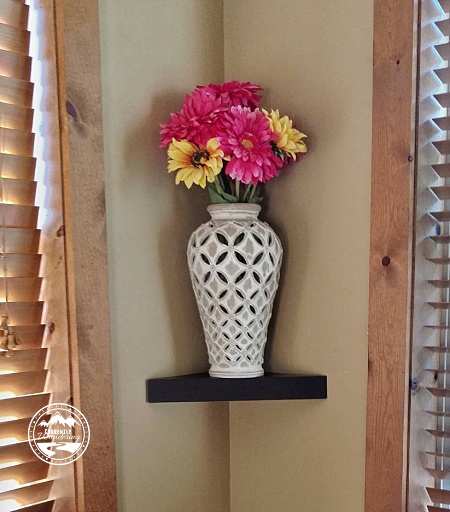 Pots & Pans
We've had our set forever and its still in great shape. Since buying a new set can be slightly prohibitive (even just picking out which one I want!) I'm glad we kept these. Its been great to have cooking gear from the get-go without any effort.
Select Comfort California King Bed
For our wedding, Sam's parents bought us a California King Select Comfort bed. We love it. They are crazy expensive and easy to fold up and store in the original boxes (which we've always kept – makes moving really handy) so it was a no brainer to keep. Its the only bed/mattress we kept though and I'm happy about that. It was also really strange to go from a smaller-than-a-double bed in the Airstream, to a Cal King. I think I got lost the first few nights.
Holiday Decorations
We did garage sale quite a few of our holiday decorations, but there were also a lot I made and loved. Ironically, we are going to Hawaii this year and won't be here over the holidays, but I'm still glad we kept them. We have some seasonal decorations for spring/summer, some for Halloween and then Christmas. We'll see how they fit into our lives before we decide what to keep.
Games
We kept quite a few games, and have actually switched them out in the Airstream a few times. We are avid game players and I'm not sorry we kept the ones we did. We've added a few group games and they are stored on a shelf in Rachel's closet. We'll leave them out for guests to use and continue to swap out which ones we want in the Airstream.
Stuff We Lent To Family & Friends
We loaned out quite a few items to friends before we sold the house and were able to collect them during our mad dash to load up the moving truck. Various family members babysat our TV, entertainment center stand, waffle maker (double Belgian flip – my favorite!), bread maker, some framed photos, an IKEA chair and two dressers, a lamp, and some miscellaneous kitchen dishes. My sister got married a few months before we needed to gather things and no longer needed our stuff; pretty good timing. While these items would not have been too painful to replace, having them is a nice bonus. They weren't worth the space to store however, so I'm glad we had good people to watch over them.
Items We Are Happy We Didn't Keep:
Furniture
Our 2400 square foot house is vastly different than the 1300 square foot condo. While I loved our large, oval, pedestal dining table in the house, there's no way it would have fit in the condo. Same with a lot of the bookshelves, couches, chairs, and other furniture. We are different people and love different things now, plus its honestly a lot of fun to switch things up.
We did manage to pick up a really comfortable $50 couch from my mom's neighbor which we transported in the moving truck. So much better than any couch we could have stored. See? Things work out. We also did the Costco run of all Costco runs and picked up three mattresses (two twins and a queen), in addition to paper towels, toilet paper, flour, sugar, and other miscellaneous items. Loading them in the moving truck was a fantastic way to transport everything up to Driggs.

Everything Else
As I sit here and type, there's not a single thing that I think "Oh, I wished we would have kept that."  Maybe its been too long and I don't remember, but perhaps that's also a testament to how much stuff we really don't need. We've been very deliberate about buying items for the condo, making sure we really need it and that it serves a purpose. Okay, we probably didn't need to buy an Instant Pot, but its sure been fun to have.

Stuff we kept, but shouldn't have:
The Armoire
When Sam was a kid he finished a large, freestanding armoire. They used them to store clothes in their small home, and for most of our marriage we've used it as a game closet. Super handy. Except the stupid thing is ridiculously heavy and huge. We had thought we'd bring it up in the condo, but after moving it up from Utah we have no desire to do so. Our rooms are fairly small and it would take over the space. We've since listed and sold it, but not having to lug that thing around would have been much better!
Clothes
Sam and I each kept a bin of clothes that we didn't want to part with, but didn't want to bring in the Airstream. If there's one thing I've learned in this process, its don't keep things that don't bring you joy. Going through my bin it was easy to donate most everything I kept. If I don't want it in the Airstream, why would I want it elsewhere? I think in hindsight we could have kept quite a bit less.
Photography Business Supplies
I ran a boutique business with cute packaging, welcome packets, and had samples to show at client consultations. Since I wasn't sure what the fate of my photography business would be, all my supplies went into storage. While I still love photography, I have no desire to take on clients so now I have a large box of paperweights. Sigh.  Its just one more thing I have to deal with and get rid of now.
Books
This one is hard. We've had a bit of a "roving library" with all our books stashed at my parent's house in Sandy, UT.  When we went through to visit (every 6 months or so) we'd swap out books. I also have a love for used bookstores. There are some books we simply couldn't get through the library Overdrive system to read on the kindle and I searched for used copies in various states. Now we have boxes of books, some which I'm sure the kids won't ever read again. We need to go through them and decide which ones to sell back to a bookstore, and which are our favorites to keep. It'll take time and I'm not exactly looking forward to it.
Conclusion
Overall I feel we did pretty good. We don't have a ton of excess stuff, and most of the items we kept have been useful upon re-entry. We have spent quite a bit of money outfitting the condo. By the time we are done we estimate close to $10,000. We are doing a really nice job as we want to AirBnB the space, so  I'm sure it could be done for less money otherwise. We knew it was coming and our main purpose for hanging out in the southwest last winter was to work a ton, live cheap, and save money.
The more you get rid of, the more you have to buy on the flip side, but if you add up the storage costs over three years I feel like its a pretty good trade off. Plus, the freedom of not owning a lot (or even having it in storage weighing on your mind) is amazing and we would definitely do it all over again!

Related posts: