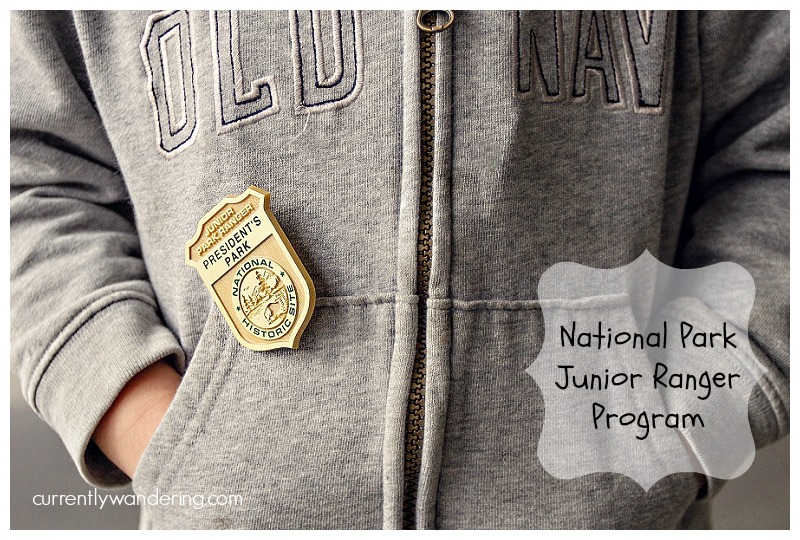 Mostly this list is for me, so I can keep track of which ones we have done, how long they took, and whether I (as a parent) liked doing them. If you don't know about the Junior Ranger program here is a brief synopsis:
"There are currently over 200 Junior Ranger Programs in the National Park Service. In each of these parks, kids interview Rangers, complete games, and answer questions about the park and the National Park Service. At the end of their experience in the park, they are sworn in as Junior Rangers and receive a special certificate and official Junior Ranger badge."

You can find more about the program as well as a list of participating National Parks on their website here. There are also quite a few State Park programs, and since we've earned a few of those, they are also in the list at the end.
My biggest advice? Bring your own pen and don't push your kids too hard!
Current National Count: 112
Most Recent: Big Bend National Park – Texas
Arizona

These next badges constitute a pretty awesome unit study on Native America culture and history in the southwest.  Most of them are easy, short, and when earned in a short time frame are pretty amazing.
Arkansas
California
Colorado
Florida
Georgia
Kennesaw Mountain National Battlefield – GA, December 2015. We spent so much time in the Visitor Center working on this book I felt we didn't get to see the park at all. Tons of busy work (word searches, etc) that I felt weren't necessary. Not my favorite.
Fort Pulaski National Monument – Savannah, Feb. 2016. We biked out to the fort on the rail trail and our favorite part was watching the soldiers fire the canons. Easy enough book, make sure to walk outside and see the canon damage on the outer walls.
Cumberland Island National Seashore – St. Mary's, Feb. 2016. We did a 2 night backpacking trip out to the island. The ruins, the mansion, the ferral horses, and the beach were all amazing.
Idaho
Indiana
Kentucky
Louisiana
New Orleans Jazz National Historic Park – New Orleans, March 2016. Unfortunately all the music was done for the day, and since the building was getting ready to undergo renovations there wasn't a whole lot to do. We quickly earned our Jr. Ranger badges and moved on to other things!
Jean Lafitte National Historical Park & Preserve – New Orleans, March 2016. We walked along the boardwalk, did our Jr. Ranger Books, and watched an incredibly old, outdated film that totally bored ALL the kids and the parents. If we hadn't just come from Florida and the amazing Cypress Swamps there, maybe it would have been more impressive? At least we were with friends which always makes things more fun!
Maryland
Fort McHenry – MD, Sept 2013. You need to bring your own crayons. There was a coloring activity we didn't do and some other things we couldn't find. Kind of disorganized and random, but good. Read the blog post here.
Michigan
Minnesota
Montana
Glacier National Park – Sept. 2016.
Nevada
Great Basin National Park – NV, July 2014.
Lake Mead NRA – Las Vegas, Jan 2015.
New Mexico
Carlsbad Caverns National Park, NM, Jan 2014. The caverns are definitely a must see! They are enourmous! We picked up our booklets in the visitor center and sat right down on the floor to start while the rangers cleaned our shoes (long story). We finished at the bottom of the natural entrance trail and after we toured the Big Room. We were proud of how well our kids did with all the hiking! Read the blog post here.
White Sands National Monument – NM, Jan 2014. This was great! Most of the book can be completed in the visitor center (using the video & displays) and then there are a few that include hikes and being out on the dunes. There are 3 different levels with varying requirements but for my 8, 6, and 3 year old it was definitely do-able. Don't forget to get your sled from the gift shop and go "sanding"! Read the blog post here.
White Sands National Monument – NM, February 2017. We did this book again and it definitely had changed! I liked it better this time and the kids were able to get a patch instead of a badge so it worked out great!
Oregon
Oregon Caves National Monument – OR, August 2014.
Crater Lake National Park – OR, August 2014.
John Day Fossil Beds – OR, November 2014
 Pennsylvania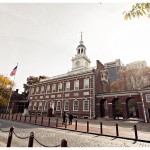 Independence Park – PA, Nov 2013. I was less impressed with the park as a whole, but the Jr. Ranger booklet was easy to follow. My kids didn't find this one too difficult. It probably took us about 2 hours. We didn't get tickets to go on the Independence Hall inside tour, but were still able to complete the book. Read the blog post here.
South Dakota
Tennessee
Stones River National Battlefield – Murfreesboro, Oct 2015. I've decided I really don't like battlefields. Especially Civil War ones. Its too hard to imagine the entire war and then just the small piece of it. I think we'll be skipping these from now on.
Texas
San Antonio Missions National Historic Park – San Antonio, March 2016. Riding our bikes along the riverwalk and visiting the missions was one of our favorite things in San Antonio. Booklet was easy enough for the kids to do mostly on their own. Full blog post here.
Big Bend National Park – Terlingua, February 2017. This park is HUGE. It takes some logistical planning to visit but totally worth it in the end. The badge was easy enough to earn, and we were able to earn all three Centennial Hiking patches as well (Hot Springs, Panther Path, Emery Peak).
Utah
Zion National Park – UT, May 2014.
Timpanogos Caves National Monument – UT, June 2014.
Bryce Canyon National Park – UT, June 2014.
Cedar Breaks National Monument – UT, July 2014.
Golden Spike National Historic Site – UT, July 2014.
Arches National Park – UT, April 2015
Dinosaur National Monument – UT/CO, May 2015
Hovenweep National Monument – CO/UT May 2016. Fun, easy book. Requires a hike but you should do the hike anyway.
Natural Bridges National Monument -Blanding, May 2015.  Day tripped in and the visitor center was under construction. Still had fun exploring the park and the book was easily doable in a few hours.
Zion National Park – Springdale, December 2016. We spent Christmas here and Rachel & Andrew earned this badge for the second time. This round they had the really neat wooden ones!
Virginia
Washington
Mount Rainier National Park – WA, September 2014
Fort Vancouver National Historic Site – WA,  September 2014
Ebey's Landing National Historic Preserve – WA, October 2014
Olympic National Park – WA, October 2014
Lewis & Clark National Historic Site – WA, October 2014
Washington DC
President's Park – DC, Oct 2013. Another easy one. They are in a temporary location as they are re-doing the visitor center so there were 2 activities (based on displays) that we couldn't do. The others involved walking around the White House grounds. As an adult, I found this one intriguing.
National Mall & Memorial Parks March on Washington Special Edition – DC, Oct 2013. This one is short but you have to visit most of the monuments to find the answers. We did most of this one at home (questions about MLK and the freedom march) because I printed it from online. Not sure if this is a 2013 thing or not. The ranger said they are updating the regular National Mall booklet but was unsure when it would be out. Read the blog post here.
Wisconsin
Great Lakes – WI, August 2015. This was a surprise! We visited the Northern Great Lakes Visitor Center while staying in Ashland and were surprised to find they had this book. Easy to do in just about an hour wandering around the visitor center. This was our 75th badge!
Apostle Islands National Seashore – Bayfield, WI, August 2015. This one was great because we went out to Stockton Island and camped for 2 nights. We really got to experience the islands. You could still complete the book in Bayfield or at Little Sand Bay, but there's not a whole lot of other activities at either location. We passed ours off to the ranger on the island which was pretty fun!
Wyoming
Grand Teton National Park – WY, May 2015
Yellowstone National Park – WY, June 2015
Little Bighorn Battlefield National Monument – WY, June 2015
Devil's Tower National Monument – WY, June 2015
Non-Park Specific:
 State Parks:
California State Parks – CA, August 2014. (4 EdVenture Quest Patches, and the CA State Parks Patch) Super impressed with the extensiveness of this program! It was actually really difficult to earn, and the CA State Park program is only available during the summer.  Read the blog post here.
Oregon State Parks – OR, August 2014.
Snow Canyon State Park – UT, May 2014.
Roper Lake State Park – AZ, March 2015
Lost Dutchman State Park – AZ, March 2015
Dead Horse Ranch State Park – AZ, March 2015
Colorado State Parks, James M. Cobb – May 2015
Custer State Park – SD, JUne 2015 – For a state park, this was a pretty great book. Kids could earn a certificate, a seal (sticker) or a patch. Combination of ranger-led programs and booklet pages. Unfortunately the ranger checking their books kept getting interrupted and it took FOREVER to get their patches.
Minnesota Jr. Naturalist, Pinelands – Sept 2015
Florida State Parks – December 2015
Texas State Parks – April 2016
Kartchner Caverns State Park – AZ, February 2017.