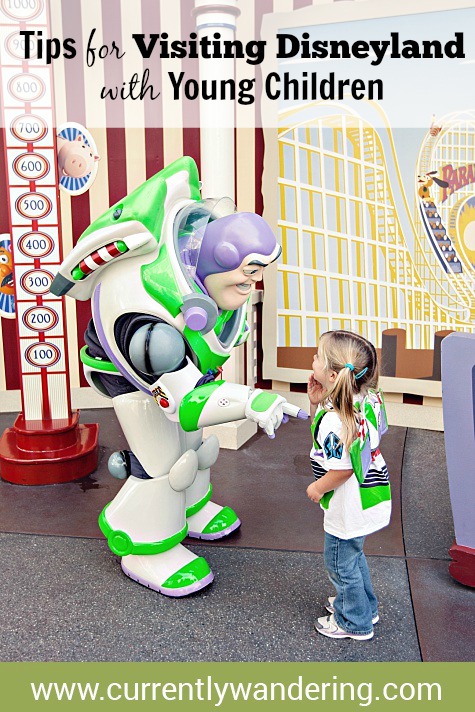 We took a vacation. I know our life may seem to some like a vacation, but it really is not. Our days are full of school, work, chores, cooking and everyday life stuff. Our week at Disneyland was definitely lacking in most of those activities and it was glorious.
When We Visited: February 2014 (Sun-Thur)

Ages of Kids: 8, 6, 3.5
This was our second time visiting the Disneyland Parks with our best friends (the first was back in the Fall of 2011). Having already gone together once, we actually did very little prep or coordination and mostly just went with the flow. It was perfect. Disneyland is definitely great with more adults. Especially with some adults that don't want to ride roller coasters (Grandma Alexis), and don't mind doing laps on Winnie the Pooh or Buzz Lightyear while the rest of us take turns on the bigger rides. It was also great for the kids to have friends to help entertain in some of the longer lines. In addition to our friends & their grandma, MY parents and sister met us for 3 of the days as well so at our max we had 15 people.  At this point I can't imagine going by ourselves.
We did 5 days this year (Sam did 4 and worked and ran errands the day just the kids and I went) plus a character breakfast. Honestly, by the end I began to feel like we actually LIVED there. Too much Disney? Maybe a little. It definitely allowed us to go at a slower pace (there's always tomorrow to see that parade, or go on that ride again) and see more shows than we did last time.  Sitting down for a show or two every afternoon also gave the kids a chance to relax and just be still which they needed. We were also able to go on our favorite rides 3 or 4 times. If we did it again, I'd probably stick with 4 days and take a beach day off in the middle – but totally happy with how things went.
Here are a few things we recommend to make your Disneyland trip super awesome:
1. Check out which rides are going to be closed and warn your kids. This probably only matters if they have been before, but knowing that Splash Mountain and Thunder Mountain Railroad were closed allowed our kids to voice their disappointment BEFORE we got to the park. We also encouraged excitement over the rides that were closed last time (Pirates of the Caribbean) and got them excited about riding those for the first time instead of disappointment over the rides they couldn't ride.
2.While you are at it, check the entertainment schedule. Fireworks in the off-season are only on the weekends, and some shows run only Fri-Mon, or only on T/TH. If you really want to see the fireworks (as we did) plan one of your days over the weekend and the rest during the week to avoid the crowds.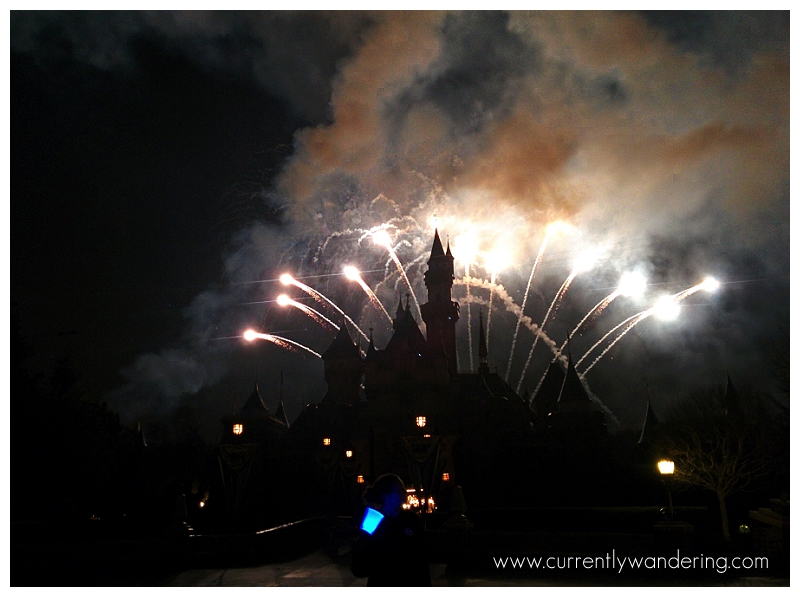 3. Use a stroller. Disneyland and California Adventure are BIG. That's a lot of walking – not to mention schlepping stuff around the parks all day. Since we don't have a stroller with us (no room, plus we don't really need one) we rented from the park for $15/day. Worth. Every. Penny. Yes, we could've gone out and bought a cheap one at Target for that much money but then we would've had to get rid of it again. They have good strollers. Even with all our stuff piled on, the stroller didn't tip over and it was easy to recognize among the masses. Most areas of the park have designated stroller parking, and the Cast Members (that's what Disney calls employees) will move yours while you're gone if its not in the right spot. Just be warned. I never worried about leaving items with the stroller when we went on rides. They are strollers EVERYWHERE and its DISNEYLAND. You'd have to be special sort of black-hearted person to steal while you are there.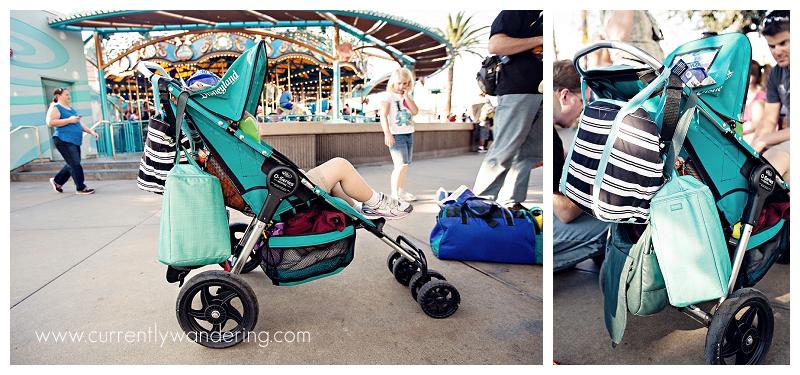 4. Plan rides around show times. We generally picked the shows we wanted to attend and made sure someone was in line 20-30 minutes early (earlier on the weekends). We planned rides in that area of the park for before and after, although there were a few times we were running to make it. Most of these were in the afternoon after lunch as sort of down, quiet time for the kids. We saw Mickey and the Magical Map, Tangled, Beauty & the Beast, Parades in both parks, Fireworks at Disneyland, World of Color, and a few other street performance type shows. Grab the schedule along with your map when you go through the entrance gate. Again, be aware that some shows are only on the weekends.


5. Use the Fast Passes. They are not as lenient as they used to be, and you have to actual return BEFORE your time expires, but it generally wasn't a problem. The Radiator Springs Racers and World of Color do not count toward your 1 Fast Pass at a time limit, so you can technically have 3 at one time when you are in California Adventure. You can get another Fast Pass when your return time STARTS, so we'd often grab another one before heading to get in the Fast Pass Line. Most of our passes were obtained by handing everyone's park tickets (all 15) to one person and they would run and get Fast Passes for everyone. You can also have 1 Fast Pass for each park if you have Park Hopper Tickets. There was a day we were all in Disneyland and sent Sam over to California Adventure around 10:00am with everyone's tickets to get a Fast Pass for the Radiator Springs Racers (those sell out generally by 11am).

6. Visit the Frontierland Jamboree Ranch. So cool. I don't think it was there last time we were there, but it was fun! We missed the show as the times were not listed in our schedule and you had to actually go there to figure out when it was. BUT we did listen to a piano man, have our own personal magic show, and see some of the lesser known characters. Its just an out of the way, non-crowded place to hang out for an hour. There's also a petting zoo with goats, and a horse, but my kids weren't super interested in that.

7. Similarly, visit the Animation Studio in California Adventure. Turtle Talk with Crush is HILARIOUS and the kids also enjoyed the artist lessons where we learned how to draw Sully from Monster's Inc. We spent a good hour there and it was great downtime for the kids (and the adults).

8. Bring your own lunch and snacks, but eat out for dinner. Disneyland has some GREAT food. They really do. But its expensive. We basically budgeted $45 per day for 5 of us for dinner everyday. Eating out is also FUN. We ate Flo's V8 Cafe, had Mexican Food, and the CORN DOGS. Oh the Corn Dogs. They are delicious. By bringing our own snacks for most of the day, we could then mentally justify splurging on a Dolewhip for the Tikki room, Ice Cream on Main Street, or Beignets in New Orleans. We also used snacks to keep kids happy in line. For drinks, we refill our water bottles at water fountains or at the few water stations around the parks.

9. Go on rides after the sun goes down. Especially in Cars Land. So beautiful at night and a totally different experience!  This is easier to do in the Winter when it gets dark earlier but it depends on the ages of your kids. Tower of Terror is also pretty cool at night.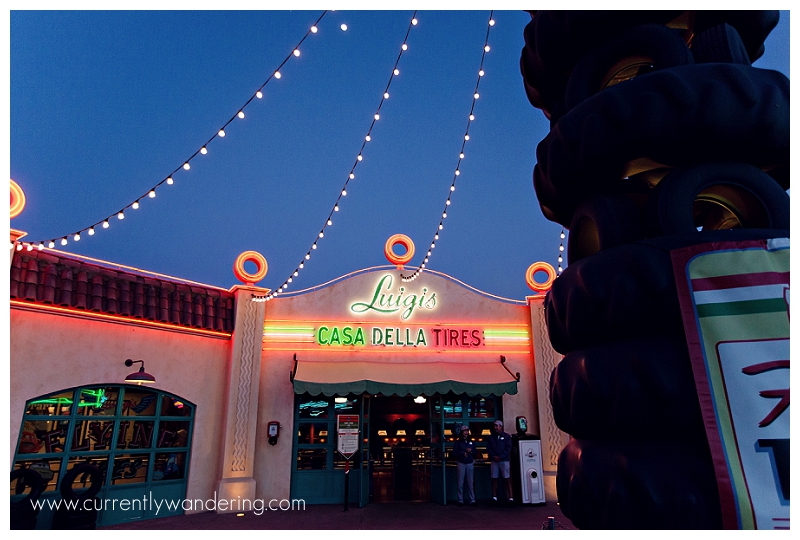 10. Participate in a Character Breakfast. Before actually doing one, I thought they were ridiculously silly, but my kids thought it was the best thing EVER. We did Surf's Up Breakfast with Mickey and Friends since it was the only one that guaranteed Mickey Mouse. My kids aren't into the princess thing, so this seemed a logical choice. The characters were adorable with my kids and the food was fabulous.

11. Get in a photo yourself every once in awhile. The BEST part about going with friends (at least according to the photographer in me) is that there is more than one camera. There are actually photos of ME in Disneyland. After we get home and go through them, we'll create a Dropbox folder and share them. If you don't have a friend, the staff photographers will take a photo with YOUR camera. Not just your camera phone either, they'll use your fancy one, and they are actually pretty decent too.

12. Take photos of the details. I stressed this in my How to Take Great Vacation Photos post, but its worth saying again. The details make it fun. I made it a point in both parks to try and take photos of some of the fun decorations that make the park what it is. They are usually some of my favorites, especially because Disney is so great and decorating for the season.


13. Don't be afraid to take photos with your phone AND your big camera. Let me add here that I did NOT take the Camera Pro Clip to Disneyland. I used my Kelly Moore bag, my Black Rapid Strap, my 5D Mark II, the 85mm and my 16mm-35mm (See What's in My Camera Bag for details). The camera bag actually rode quite nicely on the stroller alongside our small cooler so I didn't have it on my should the whole time. Most of the time I'd pull it off and take it on the rides with us, but I figured it didn't LOOK like a camera bag and often just left it tucked underneath. In a pinch though, I love having a phone that takes pretty sweet photos.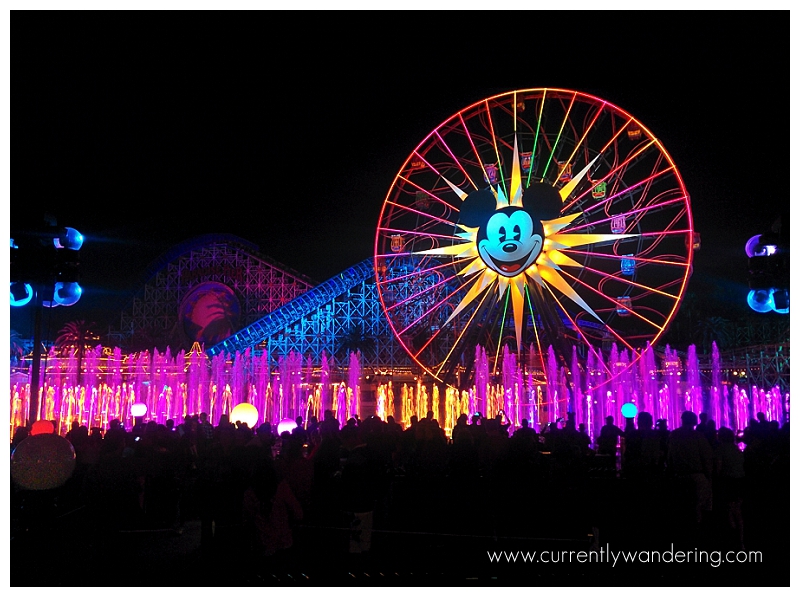 There you go! 5 days with Disneyland Park Hopper Passes is a lot, but definitely fun and worth it!
Related posts: