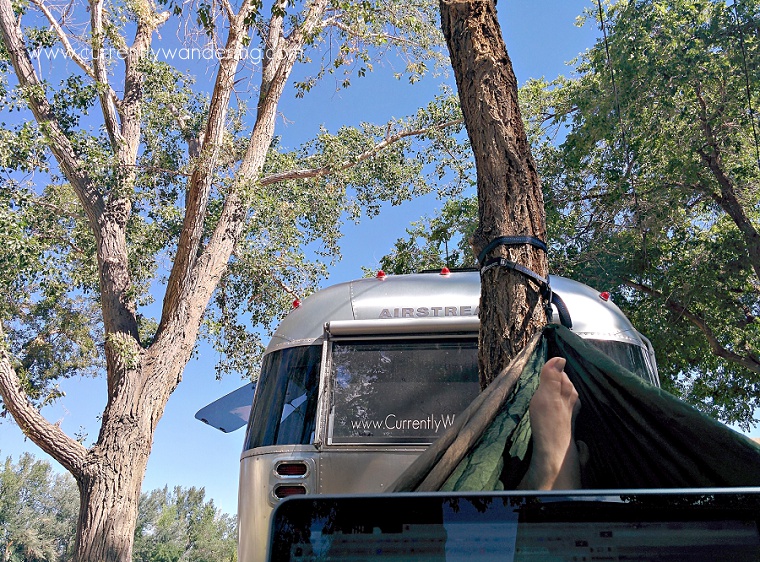 A friend asked me how I ended up with work flexible enough to allow for my travel. It was a good question, and one I've had before. Sounds like a great topic for a blog post!
I'm self-employed, working long term contracts paid hourly, and manage my own insurance and retirement, and I travel full time. The real tip here is to not make all those changes at exactly the same time. Prior to traveling full time, I was all those things minus the full time traveler. If you plan to travel (and are not made of money), then first find your way into flexible work. Many jobs allow working from home at least part of the time. Take the opportunity when you have it, and learn if remote work is for you.
A surprising number of full-time traveling (and full-time working) folks are technical in nature. I've not conducted a study, but among the circle of traveling folks we follow, most are in a technical field of some sort. If you can, find your way into such a field. You usually only need your phone, a laptop, and an internet connection to keep your work going (Technomadia recently wrote a great post about generating a mobile income HERE).
How do you land a job with so much flexibility? Be Awesome.
Now, I'm not AMAZING, but I do good work. I've been lucky to work with people that value contributions over warming a seat, and they have been willing to make me happy to keep me engaged there. One of my current clients would prefer that I was not traveling. My schedule randomness does cause some inconvenience for them. I'm not sure exactly how valuable I am, but since they haven't fired me yet, I'm good enough to keep on despite my travel.
Being awesome shows up in two areas. The first area of awesome is good communication skills. You need to clearly understand others, and you need to communicate in ways that are effective to others. I find it valuable to learn to balance your communication methods. Email is great for things where clarity and a conversation history is useful. Text messages can help coordinate schedules and last minute changes. Phone calls and video chats are great when there are lots of things to discuss, or ideas need to be bantered about. Be sensitive to what type of communication is needed and when.
The second area of awesome is your work itself. You need to make it worth your client's (employer's) efforts to work with you. Your work needs to be excellent. There will be times when you will need to use your schedule flexibility to benefit your client. Putting in a few VERY LONG days at the right time can help a great deal. Changing your travel plans to be present for a meeting, or to make a customer visit can also be valuable.
The Short version: Prepare for a mobile life by finding a flexible job, working from home, communicating well, and doing great work.
Related posts: