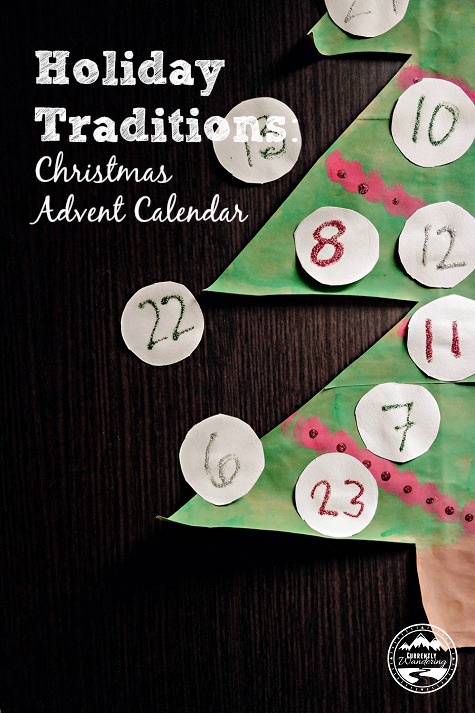 Christmas is in full swing in the Curren Airstream! Thanksgiving felt like it went a little long, since we didn't actually leave family until December 4th, but we managed to get some decorations up  and start listening to Christmas music in the meantime. Last year we posted about 6 easy Christmas traditions you can do with kids while traveling, and we'll manage to do most of them this year as well! I can't wait.
First up is our Advent Calendar. Last year we cut out the circles and put them over the door, this year Rachel had the idea to cut out and paint a tree instead. I cut the tree out of a paper bag, and she did the rest. Awesome, huh? She's so creative. Since we have very little wall space, we chose to split the tree in half so we could center it over the closet doors. That way we can still open it and get our clothes out!
We originally got the idea from the amazing Laura Winslow, and I'll admit I'm a little jealous of her beautifully crafted tree. Sigh. Not that I'd trade our traveling adventures for a Christmas tree mind you, but a girl can appreciate sparkly, pretty things.
Every morning we pull off the number and see what the activity for the day is. The kids look forward to this after breakfast and get super excited!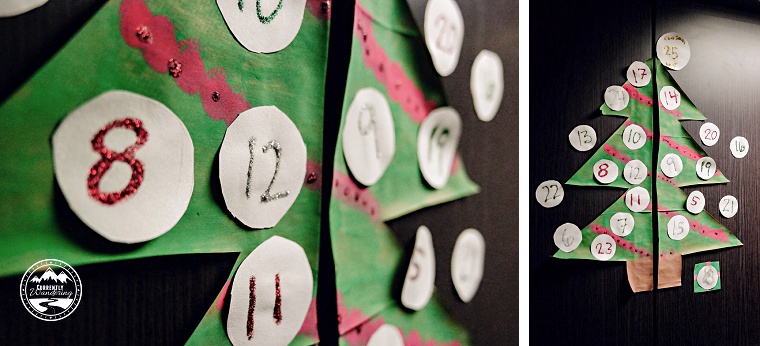 On our list this year:
Make paper snowflakes and hang them in the Airstream
Write letters to Santa
Draw snowmen chalk on the driveway
Write a holiday note and leave $5 on a stranger's car
Make Christmas tree ice cream cones
Read the Nativity
Bake Christmas treats
Make fudge
Take a treat to a neighbor
Listen to Christmas audio books (for our drive from Vegas to Sandy)
Visit the library and learn about Christmas in other countries
Sleep under the Christmas tree (not on the 24th!)
Sledding (or ice blocking)
Make sugar cookies with grandpa
Sing Christmas carols with the player piano
Pizza and Christmas movie night
Make Gingerbread houses
Last night was beautiful as we walked around the Oakland LDS temple grounds, viewed He is the Gift at the visitor center, and chatted with the missionaries. It was the perfect event to kick off our Advent Calendar activities!! What about you guys? What are your favorite holiday traditions?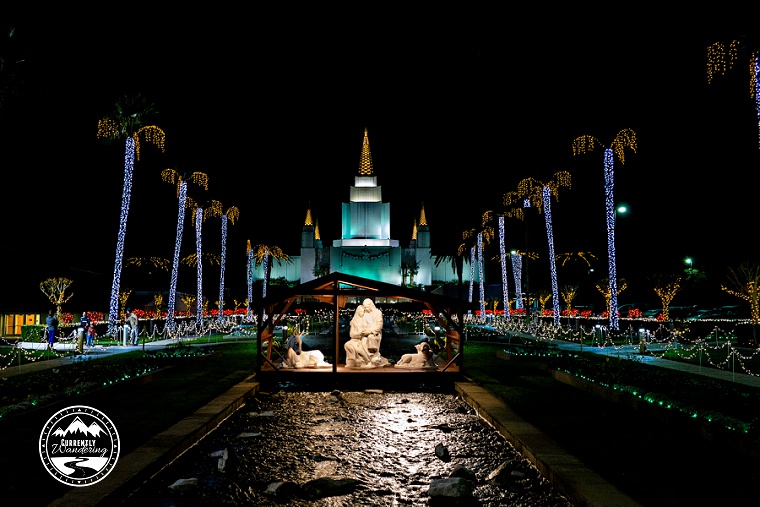 Related posts: