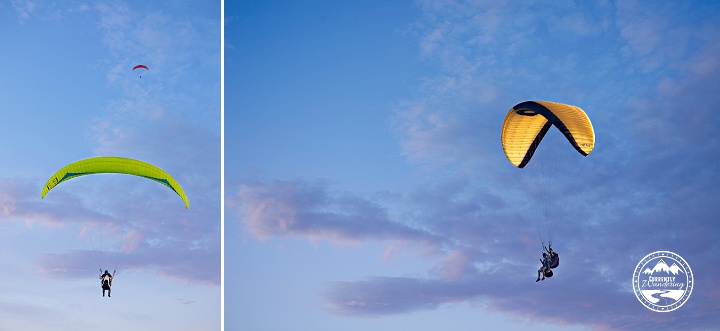 We recently had the opportunity to attend the 2nd Annual Midwest Corn Alps Paragliding Competition out in Cosmos, MN. Last time we rolled through Minnesota Anna from SDI Paragliding reached out and said she'd love to meet up if we ever came through again. She's a total travel lover and someday would love to set out with her family so naturally she follows many full time families on Instagram. This time around we spent a good 2-3 weeks trying to coordinate a time to get in some flying lessons or a tandem flight. Something always came up, but I swore we would make it work!
Well, we took long enough that eventually Anna tentatively invited us out to the competition they were having the following week and it lined up perfectly with our exodus from Minneapolis. Sold. They even had a base camp set up on one of the flier's farms and we could bring the Airstream and camp next to a barn. Awesome.
The evening we got there, some of the pilots went out for an evening flight and we were able to tag along and watch them go up.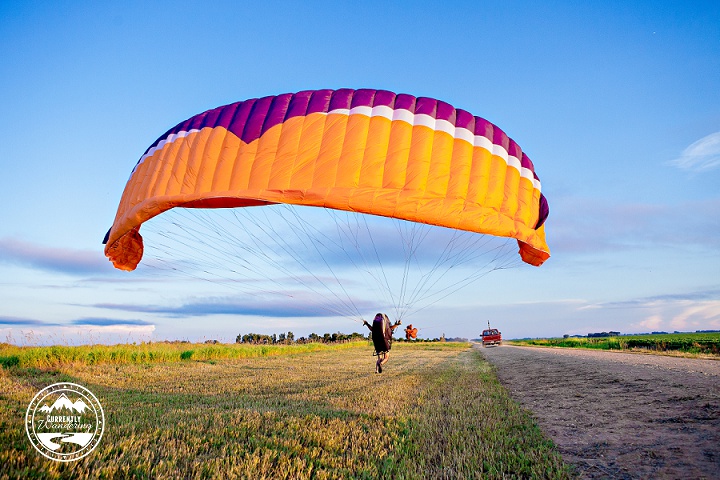 Because there are no hills or mountains in Minnesota, the pilots are attached to a winch on a truck and then pulled up into the air. Its pretty fascinating! Anna's father, Steve, has also designed a pretty spectacular winch and sells them as part of their business.
The group of participants – a good looking bunch!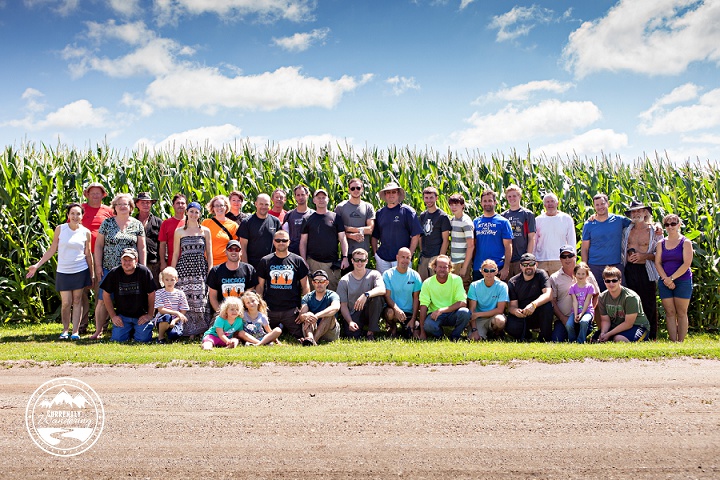 Anna and her family (she's in orange):

Each morning around 10-11am they would have a pilots meeting and discuss the challenge for the day. There was a whole lot of talk about wind speeds, distances and a lot of numbers on a white board that I didn't understand but everyone else nodded and put the correct info into their flight computers.
After that we all caravanned out to the long, empty farm roads and one by one, the pilots were pulled into the air. Once the pilots had released the cable (or pinned out) the truck would swing around and come back for another pilot.
The day we watched was super hot and humid, but the kids were troopers! Sam even got to tag along in the truck with Steve as he pulled a pilot up into the air.



After a quick trip into Hutchinson after lunch for some frozen yogurt and air conditioning at the local library, we headed back to base camp and got set up for a tandem flight for Sam and I. One of the groups participating in the event was ChicagoParagliding and they offered to help get us up into the air.
On a tandem flight we were strapped to an experienced pilot who did all the work of flying, all we had to do was run until we achieved lift off. I wasn't so good at running and actually had to try twice to get up – eating dirt the first time as we crashed landed back to the ground.
It was pretty amazing (and slightly terrifying) to be up that high! Soaring up above all the farmlands was fairly surreal and since my pilot, Emmanuel, did all the work, I could just sit back and enjoy. The best way I can describe the view is its like looking out an airplane window on take off, but no airplane.

I loved watching the passion these guys have for paragliding. Talking to Anna was so much fun because I could tell she really loves what her family does and enjoys sharing that passion with others. It was also amazing to watch this community of para-gliders interact with each other. There was so much camaraderie and fun even in the midst of a competition. Reminded me a bit of our traveling community and how much I love it.
We definitely had a great time, and loved making some new friends in the process. If you are ever near Minneapolis and are looking for something awesome – hit up SDI paragliding for some lessons. You seriously won't be disappointed!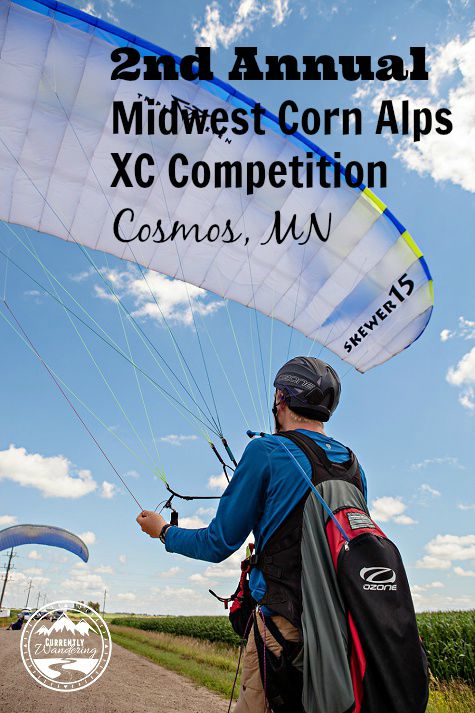 Related posts: