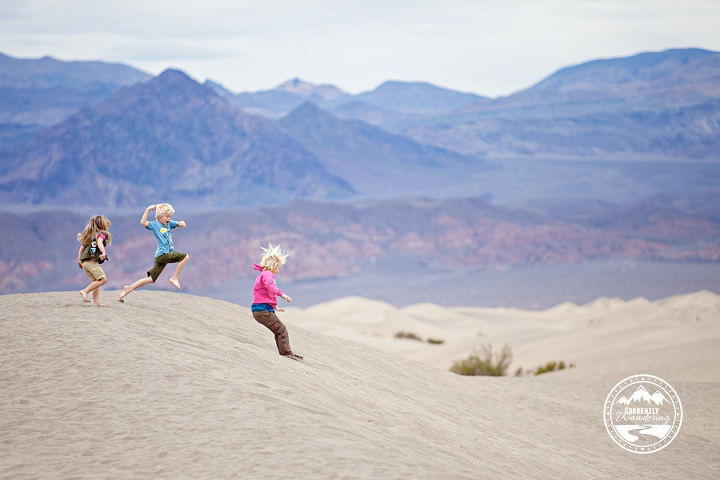 During our recent trip to Utah we had a surprising conversation with my family when I mentioned I was past ready to go on a hike but my kids weren't going to like it.
"They aren't going to like it?" my dad asked.
"Oh no," I said. "They are going to whine and complain."
I received looks of skepticism from all the adults in the room. After seeing picture after picture of our outdoor adventures, my family had apparently reached the conclusion that our kids never resisted our activities.
Let me clear this up: Our kids whine ALL the time about going outside to hike or bike or just even a walk. "Mom! This is NOT a short walk", or "I'm tired" and even "I don't want to go" are very common phrases in our household. Many days the kids would rather stay inside reading books (Rachel and Andrew), playing Lego's (Cara), or sitting in front of a device playing Minecraft (all three).
The thing that makes the difference is that we go anyway, even when it's hard. 90% of the difficulty is getting out the door and not giving up when ten things go wrong in the five minutes before you turn on the car and drive away. We've tested this theory over and over again throughout the last two years and every single time we all come home in a better mood. Every. Single. Time. With that kind of a track record, how can we not go?
I admitted in a past blog post that we are cheaters. Suburbia IS hard to get away from. Outdoor sports are less conveniently located, and its difficult to find wilderness (or even something resembling wilderness) in many places. In that sense, we have it easy because often just the act of getting OUT of the trailer is enough. There's usually a bike path, or trails, or something in every state park we've stayed at so proximity is not the problem. We just have to overcome our mental laziness, which can sometimes be extremely difficult to do.
Just yesterday, our experience proved true yet again. After hearing complaints from ALL three children, we all went mountain biking as a family. It was chilly, difficult, and long. Cara even fell off her bike three times during the ride. It was very dark when we finished, and everyone was tired. But we were happy. We had accomplished something difficult together and all three children had smiles on their faces.
Related posts: