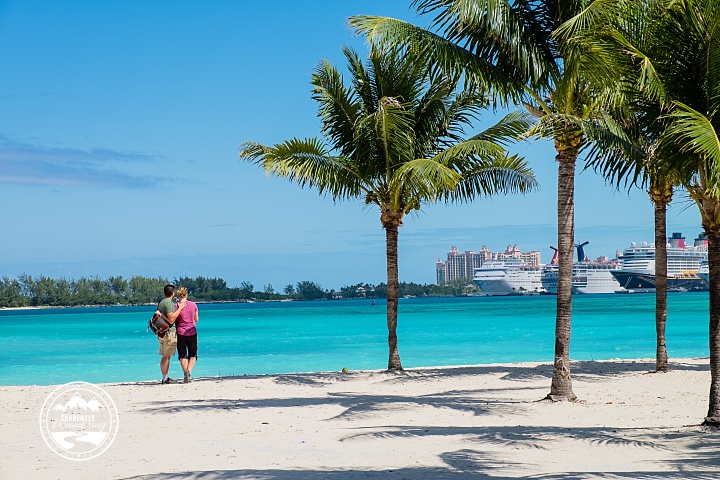 Jess and I just returned from a Carnival 4 day cruise to the Bahamas. My mother in law was kind enough to fly in from Utah and care for our kids while we were gone, leaving us with a blessed break from our normal life.
Now, how could full-time travelers need a break? It might not look like it, but our life is hardly a vacation lifestyle. We do adventure at a pretty good pace, but we also have school, work, cooking, and dishes, as well as the regular work of planning and researching our travels.
A cruise appealed to us for  a few key reasons: We wouldn't have to cook, wash dishes, clean anything, or look after the kids for the duration of the trip. Internet access, though available and surprisingly affordable, was something we planned to avoid.
Now, plenty of folks cruise for other reasons: drinking, gambling, shopping, and exploring exotic destinations. Our reasons for booking this cruise were entirely different.
Jess had a huge backlog of pictures to edit, and I had a sizable backlog of video to edit. We were both having trouble getting caught up with the pressures of daily life, and having a backlog is a deterrent for creating more. This trip provided the perfect opportunity for uninterrupted work time. Our blog is an official product of my LLC, which allows us to write off many of our excursions or equipment expenses and with no airfare and a low rate for a late booking, this was not a very expensive work-cation.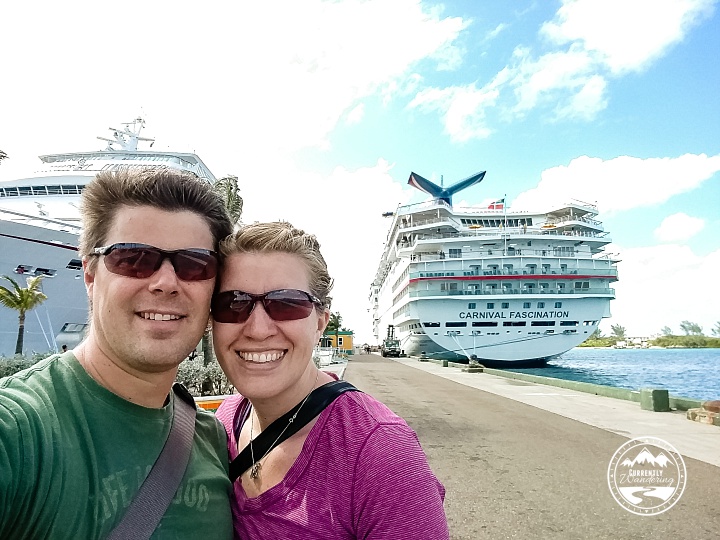 Our full-time travel life has provided us with an unending stream of new places to visit, so we weren't planning to book any shore excursions. We see a lot of "stuff" on a daily basis, so vacation at this point equals "not seeing". In addition, the excursions sounded exhausting, would be expensive, and take up far too much time. Having snorkeled in the Dry Tortugas earlier this year, we felt there wasn't much offered which could top that.
Our cruise had two ports and a day at sea. We didn't even get off the boat in Freeport, choosing to spend the day working and enjoying the boat with fewer passengers about. We did, however, take a break and explore Nassau on foot. We visited the library and wandered through neighborhood streets over to Fort Charlotte where we learned a little of the history of this nation of islands. After a quick lunch at a slightly below-average seafood place (should have just eaten on the boat!), we wandered back by way of the beach.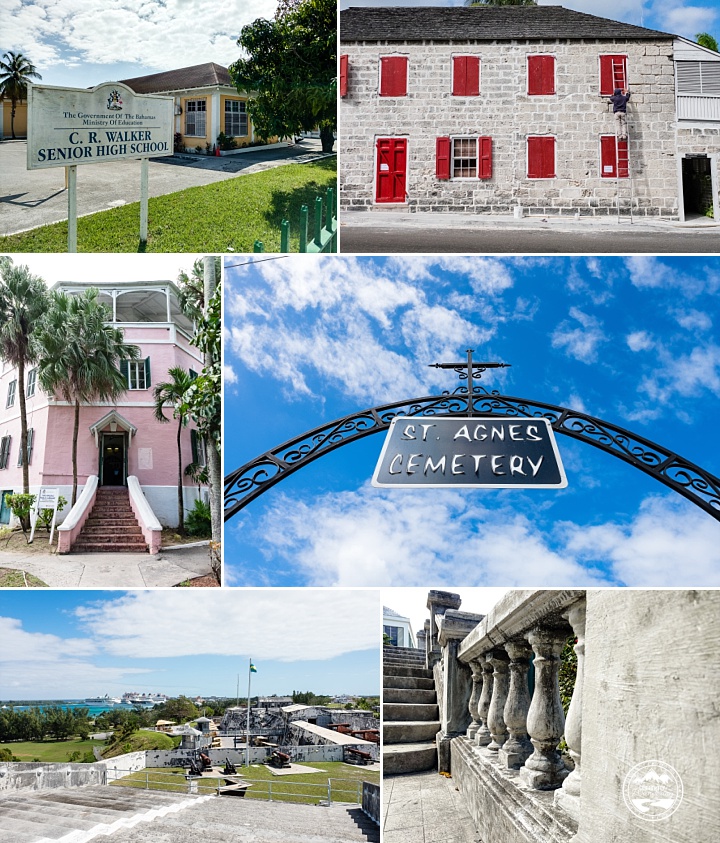 I really dislike the hustle of shore visits. So many vendors try to make a buck off the visiting tourists and many of them are pushy. On our way off the boat we managed to fight our way through the gaggle of hustlers as we made our way off the front edge of town and into backstreets. On the way back to the boat, however, our walking route took us right through a huge section of tourism. We barely survived and it was our least favorite part of the trip.
On the boat we worked in batches, spending a few hours here and there on our projects and alternating between time in the cabin, up on deck, and in one of the lounges. In between, we enjoyed the food, the boat, the hot tub, a musical performance in the theater, two comedy routines, and time together as a couple. Editing is much better when you can order chocolate cake and cheesecake from room service, right?

Was it worth it? Absolutely. I finished all of our backpacking videos from last summer (subscribe to our YouTube channel to check them out as I post them), and Jess sorted, keyword tagged, edited, and backed up all of our photos from 2015.
As we cruised, Jess and I remarked how different it would be if our kids were there.  At some point we'd love to cruise with our kids, but for now we'll stick to the Airstream and the adventures we can find on land and save cruising for catching up on work!

Related posts: