Welcome to our blog! We are the Curren family, and have left suburbia to travel the United States full time in an Airstream travel trailer. We launched from Woodbridge, VA in November 2013 and about six months later made a stop in Lehi, UT to sell our house and almost everything in it setting out again in late June 2014.
We love that travel & outdoor recreation helps our family feel closer together, adventurous, and challenged. Currently Wandering is a collection of stories, locations, advice and ideas for those that want to travel or be inspired to explore the world around them.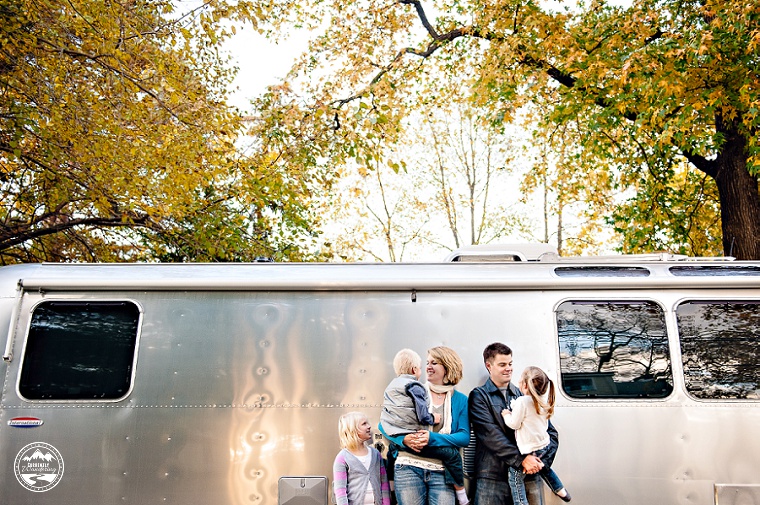 Travel, or wanderlust as some call it, is infectious. Once it gets into your soul, there's often no turning back. We are one of many families that have decided to ditch the suburban, 9-5, public school life and live differently. Life is simple over here, and with simplicity has come a deeper understand of ourselves, our family relationships, and the world around us.
Imagine a life where you routinely step outside and are engulfed in the beauty that mother nature has to offer. Or you work an incredibly taxing nine hour day but then within a matter of minutes are hiking the Narrows of Zion with your family. You watch your children's eyes light up as they discover and identify the different types of cactus in the southwest, or explore tide pools along the coast of Oregon because your location determines the curriculum for the day.
Sound like a dream?
We decided to turn our dreams into a reality by selling our house, most of our possessions, buying an Airstream travel trailer and hitting the road.
In truth, this path was forged long before we realized travel as a way of life was even a possibility. We believe there is a reason and a purpose divinely directed by a loving God, and for now, this is our purpose and mission: to find happiness and joy through a simple, nomadic life.
We are the Curren family, and Currently Wandering is our story.  We are creating a small corner of the web that is our collection of travel reports, fun things to do with kids, videos, funny stories and the perks of daily life on the road. As a lifestyle family photographer Jess posts tips about photography in general, and occasionally takes on clients. Sam (the geek) has mastered the gear & accessory posts and contributes a trip report or two as well. We blog together about our experience road schooling our three young children, our spiritual realizations, and even our most difficult days.
Our hope is to leave you inspired to wander your tiny piece of the globe. Explore by yourself, with your significant other, and with your children the exciting, beautiful, and educational places this world has to offer. As we have learned over and over, the hardest part is just getting out the door. The rest seems to take care of itself.
Happy Travels!
The Currently Wandering Crew
Want weekly updates of what is going on over here? Have our posts delivered directly to your inbox on a weekly basis by signing up for our newsletter in the sidebar!
What our readers are saying:
"We loved your post on the kids room and will probably use that as inspiration for when we get our Airstream. Your budgets also were a huge help!" – Kate

"I just read your article on having your husband work at home and the things you have earned form that! Loved it!! My husband works at home as well and we homeschool so I can relate. Your article opened my eyes to a few things so I thank you." – Jillian

"It was so lovely meeting you and your family and what a wonderful example you set for the rest of us that you travel everywhere and still attend all 3 hours of church wherever you are at. (Me, I am not very good at that!)I can't wait to keep reading about your adventures. Stay safe!" – Chelsea

"I love your topics and admire what you are doing. The Airstream community attracts a diverse crowd who all share a passion for travel and exploration. We share many of the same values you write about but have yet to cut the cord. If you ever come through Ohio again, let us know. Safe travels." – Douglas

"I enjoyed your Easter post and the video was exceptional. Thanks for sharing your Faith and being an inspiration to your readers." – Rick

"I love your site, and have found it inspirational!" – Tanya

"We love following your blog and particularly appreciate your advice (we've made several purchases based on your recommendations!)." – Cliff

"Hello, I recently found your site as I was looking for how to travel in an airstream with three children. How ironic. My husband and I live on a farm in Kansas, and have three boys and are wanting to leave farm life behind to travel and see the United States. You all are an absolute inspiration to us." – Kerri
How did we get here? What did it take to get our family on the road full time? Check out our back story and meet the family!