Over the past few months we've acquired a few things for the Airstream kitchen that we absolutely LOVE! Here are our top current favorites:
Magma 10 Piece Gourmet Nesting Stainless Steel Cookware Set with Non-Stick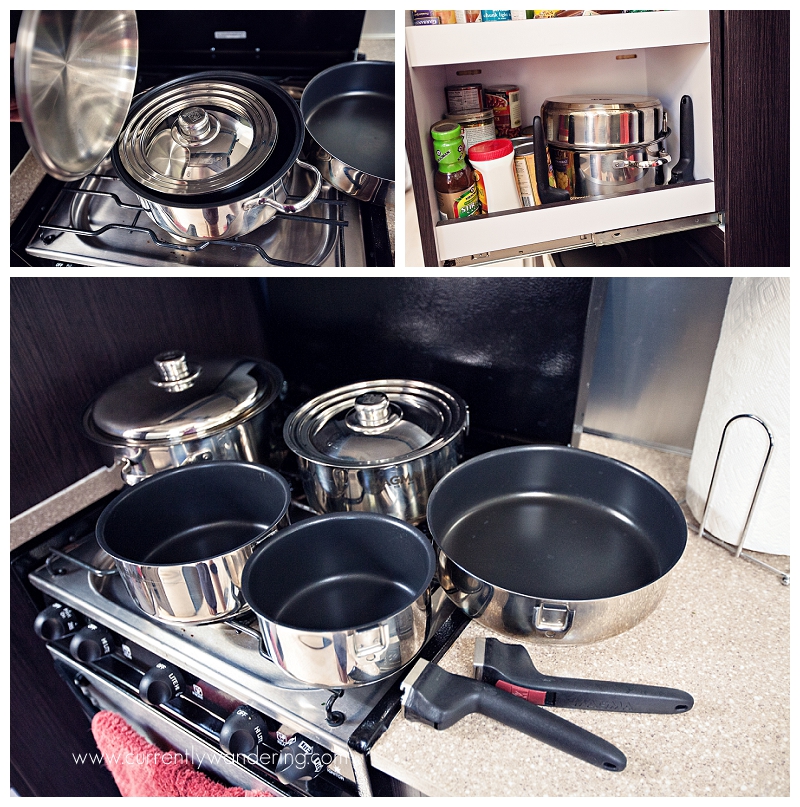 This pan set is everything I could want and MORE. So ridiculously happy that Riveted blogged about it awhile back so that we could discover its awesomeness. I chose the non-stick version (also comes in stainless) because that is the way I prefer to cook. I love that these pans nest together to take up the least amount of space possible. There are two removable handles to share between the pans, and as long as I attach them properly I've never had one even come close to falling off. Removing the handles while washing also conveniently fits them in our sink.
Simple Human Brushed Stainless Steel Utensil Holder
Bought this off Amazon and was unsure whether we'd keep it or not after it arrived. A few days into our first trip, we totally fell in love. Doesn't hold an exorbitant amount of kitchen utensils, but that's the way I like it. Love that the front compartment is shallower for smaller instruments (can opener, garlic press) and I LOVE the built in spoon rest. Seriously one of my favorite features.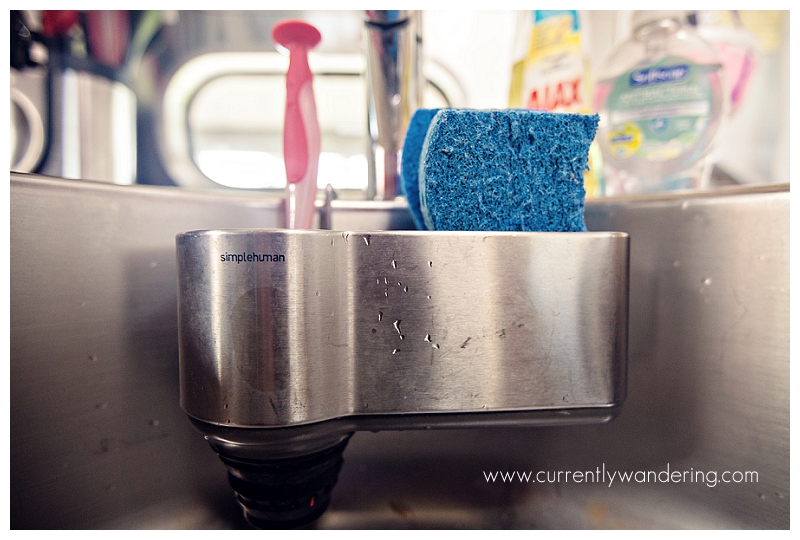 We original thought that this wouldn't fit on our sink as the suction cups kept falling of. Then we cleaned our sink and it stayed just fine. Oops. Stays great even while towing, holds two sponges (one for wiping off counters, one for washing dishes) and a scrub brush from IKEA. We just unhook it and rinse it out every week or so to clean it. Helps keep our counters clear and less wet.
Kai 6-pc Pure Komachi Knife Set with Sheaths

We originally just bought a few knives from Walmart and stashed them in a drawer. Then I found these at Costco. We debated for a bit as the set contains knives I don't really use (citrus? really?) but decided it was still a great deal. I love the bright colors, and having sheaths to slip them into helps me feel less paranoid about my kids reaching into the drawer. Plus, it protects them from nicks and dings. LOVE these.
Related posts: