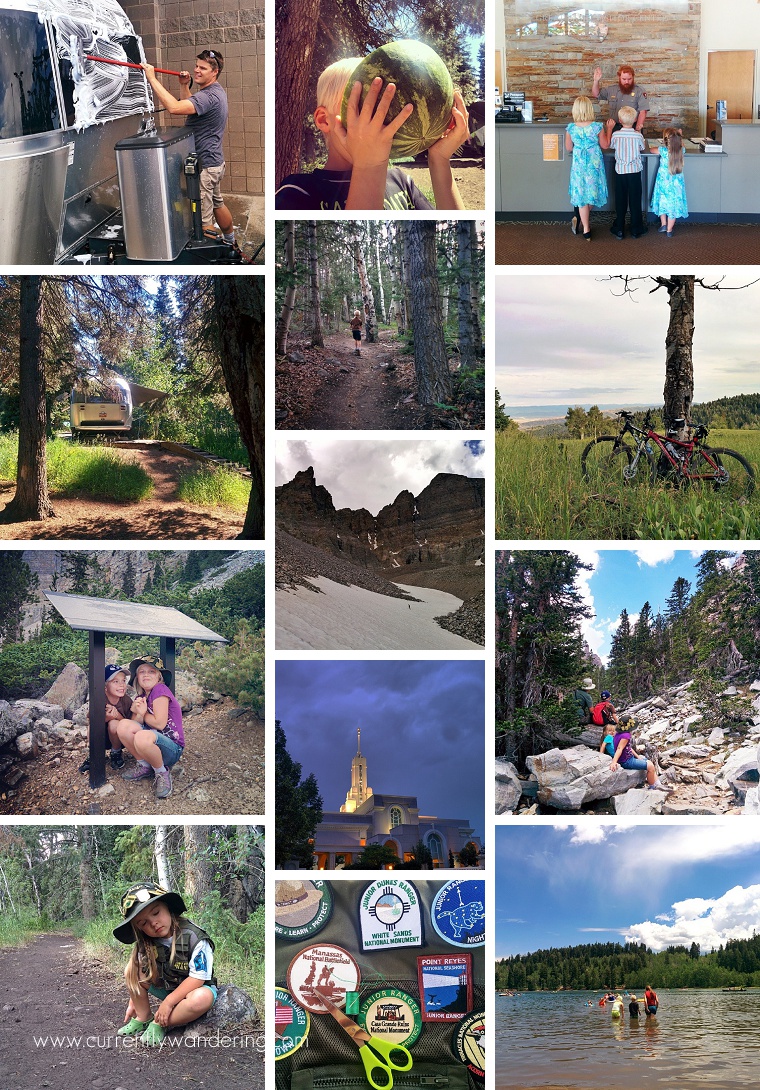 From skiing on a glacier in Great Basin National Park, to playing in the water at Payson Lakes Campground in the Uinta National Forest, this week has been great! The kids earned their Jr. Ranger vests (and we found some their sizes).
We also visited some friends in our hometown of Lehi, Utah and had our truck looked out (we lost some bolts on our exhaust manifold) and were able to visit the Timpanogos Temple.
We are spending the weekend in Salt Lake City, Utah so Jess can attend a photography workshop and the next week we head to California. Can't wait!
Related posts: