We had plans to stay at a lake between Bryce Canyon & Cedar Breaks that fell through due to lack of Verizon signal, so with a couple of extra days before we needed to be back to Salt Lake for a photography workshop we decided to detour to Great Basin National Park. This had been on our list, but we had thought there wouldn't be time. Good thing we are nothing but flexible.
When We Visited: July 2014
Ages of Kids: 8, 6, 4
Tips: Fill up on gas & groceries before heading out. This park is in the middle of nowhere on the border of Utah/Nevada and gas is expensive and groceries are hard to find. Local residents of the surrounding little towns drive an hour to two hours to go grocery shopping (crazy!).
When deciding what to do while we were in the park, I really wanted to go hiking. REAL hiking. The kind where you actually sweat and the next day you are sore and tired but you feel awesome because you showed that trail who was boss. Finding a glacier at the top of the mountain we calculated out the distance for a round trip and came up with just close to 5 miles. Next we just had to pitch it to the kids.
"Seriously mom? There's SNOW up there?" Andrew asked skeptically.
"Yup. All the time. It never really melts," I answered. "A glacier is a slow moving pile of snow & ice that carves its way down the mountain. You want to go see it? It'll be the longest hike we've ever done."
"Yes!!" All three kids answered at the same time.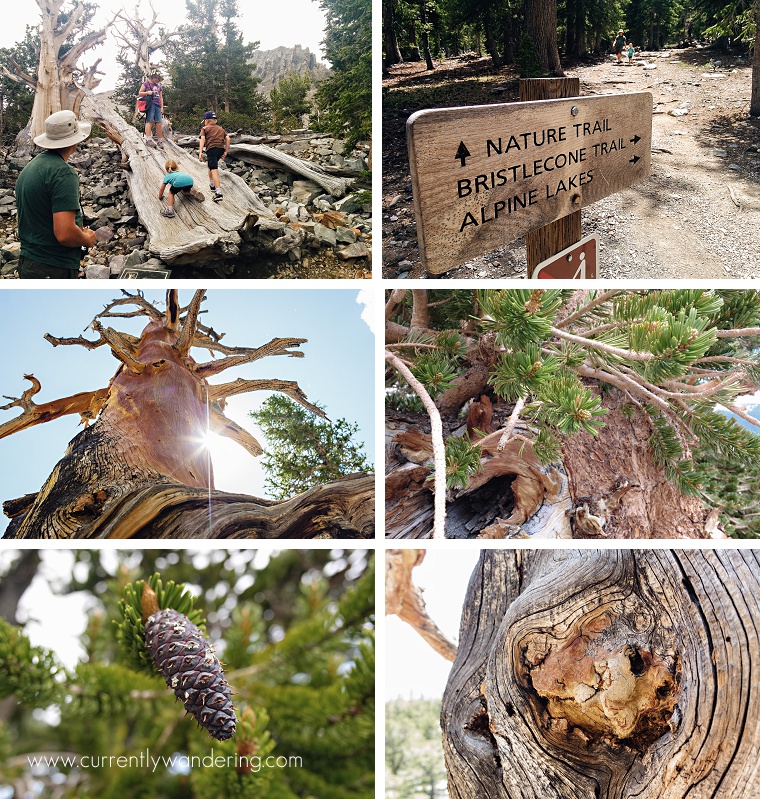 It was magical. The hike was great, but watching my kids scramble all over this snow in July was exhilerating. Andrew took off by himself, while Cara and Rachel stuck a little closer to Sam & I. Sam managed to step his way up the hill in a way that Cara and I could follow pretty easily in his footsteps. We threw snowballs, the kids slid down on their backsides, and we generally had a good time goofing off. THEN Sam started skiing down the glacier on his feet. Immediately all the kids wanted in on the action and one by one, we helped them know where to put their feet and we slip-slid down the snow together.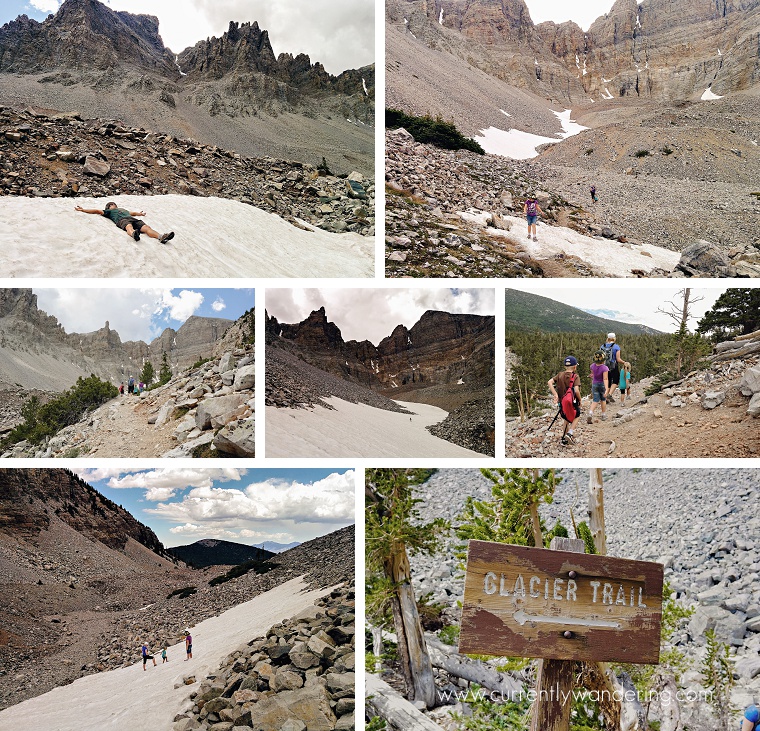 There are a lot of great things about Great Basin National Park. The campground was clean and nice, Lehman Caves were very interesting (we learned about shield formations), the Bristlecone Pines were majestic, the kids earned a Jr. Ranger Badge, we went on an evening hike, and we even had ice cream in their on site cafe. We had a great weekend, but I think all of us will remember Great Basin National Park as the place where we went skiing in July.

Related posts: