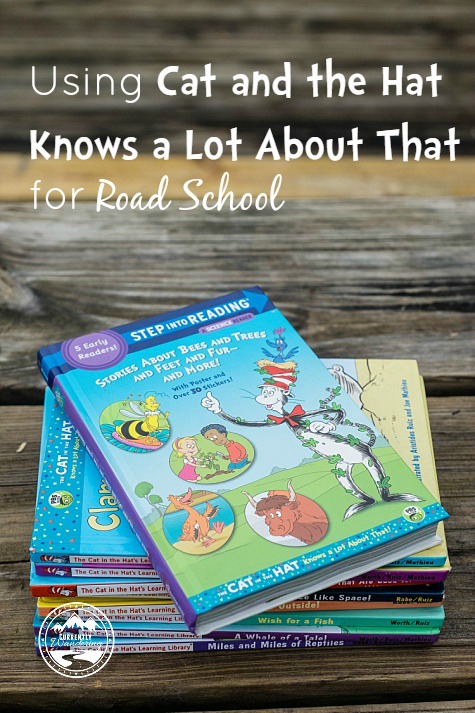 Traveling the United States, we've visited many different areas and ecosystems. Beaches, forests, swamps, and mountains are all different and provide many learning opportunities. Many of the National Park sites we've visited have well-stocked gift shops with relevant books about the area. One of my favorite series of books for the kids are The Cat in the Hat Knows a Lot about That.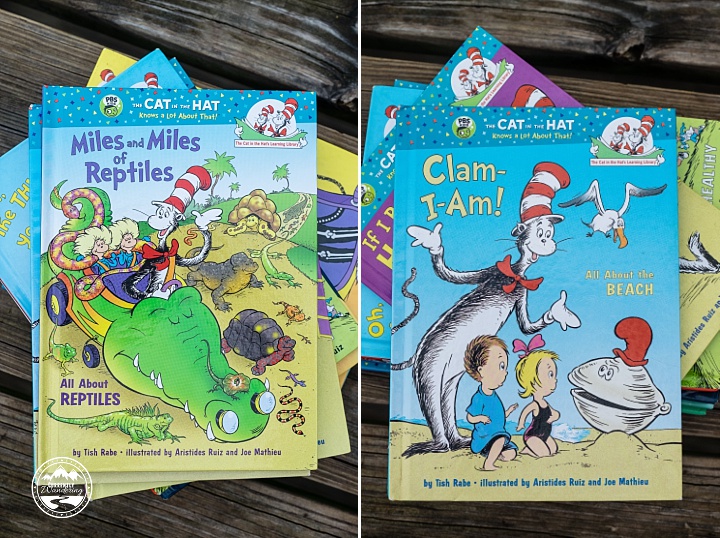 "Miles and Miles of Reptiles" We picked it up in the Everglades. "Clam I Am?" From one of the many National Seashores we've been to.  Since I'm a sucker for books at National Park Visitor Centers, we end up procuring quite a lot of these as we travel. We also manged to pick up quite a healthy stack of these used for cheap at Powell's bookstore in Portland, OR.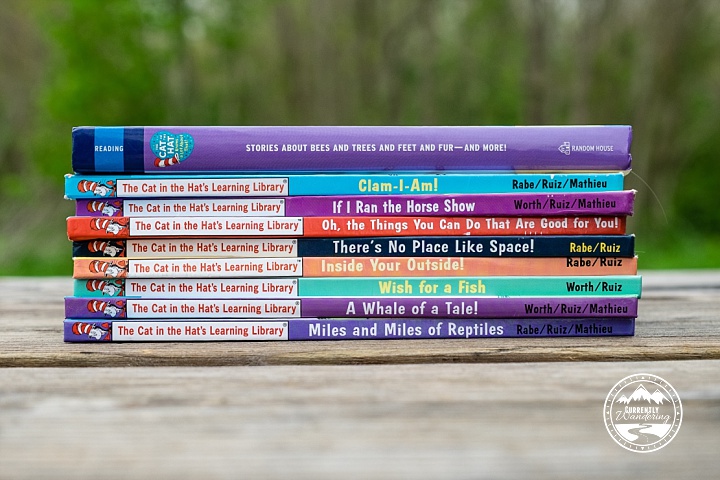 There's been many occasions where the kids spout some nugget of knowledge from one of these books. They are fairly comprehensive, accurate, and more importantly, fun to read! Each book ranges from $5-$10 and it just depends on where you find them.
Some of our favorite titles:
Inside Your Outside! – The Cat and the Hat take Sally & Nick on a ride through the human body.
Miles and Miles of Reptiles – lizards, snakes, turtles, and crocodiles!
Wish for a Fish: All about Sea Creatures – Jellyfish, manatees, whales, sea cucumbers & more!
Oh The Things You Can Do That Are Good For You – physical fitness, eating right, showering, handwashing, etc. Great when paired with Inside Your Outside during a body unit!
There's No Place Like Space: All About Our Solar System – See ya later, Pluto! (still makes me sad). All about the types of planets, asteroids, and other fun space stuff.
Recently we also found this Step Into Reading book for Cara from Costco: Stories about Bees and Trees And Feet and Fur- and More! And let's be honest, when you see something this good at Costco you grab it since it might not be around for very long!


She loves it! Its easy enough for an early reader, and once we've read a story together she has enough confidence to read it on her own.
We don't officially incorporate these into our road school curriculum, but the kids love to read and by just having them lying around the books get read! See how sneaky I am?
What are your favorite books for road or home school?
Related posts: