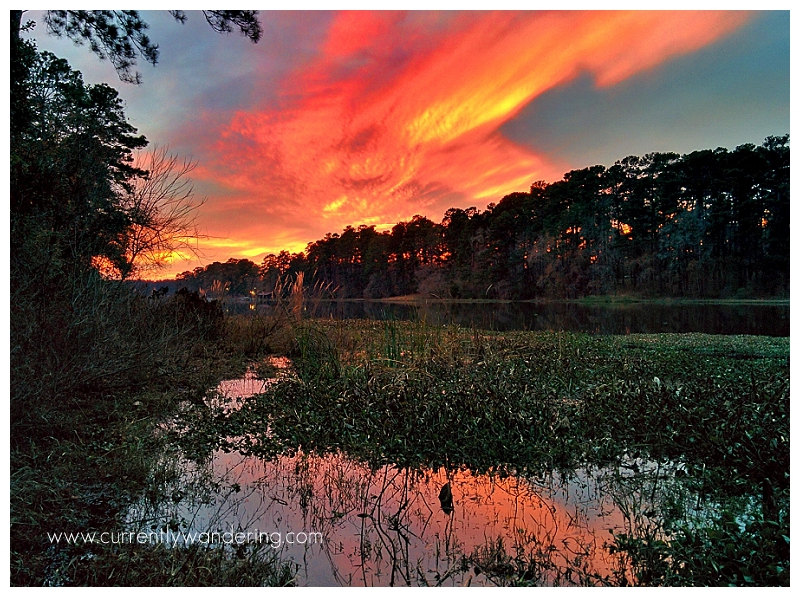 "Wow!"
I sit up quickly from my relaxed position on the couch. "What is it? Is everything okay?" I say.
"Check out that sunset!" Sam exclaims from across the table. "Its beautiful!"
I watch in amazement as he snatches up his phone, grabs his shoes and is out the door in 5 seconds flat. He's gone for a few minutes and then comes breathless back in the door. I can tell he had been running pretty hard.
"Did you get it?" I ask.
"Oh yes," he says as he shows me the sunset over the lake captured brilliantly with his camera phone. "Oh yes."
How often do you notice the sunset? Everyday? We have spent lots of our life never seeing the sunset. Living in the Airstream gives us a window in our kitchen that faces West and we can watch as the sky lights up orange, red, yellow and then fades to black.
We have been full-time on the road for nearly 2 months now. 2 months of ever-changing scenery, glorious vistas, and stunning sunsets. I hope they never get old. I hope that we can continue to cherish each day. Each new place, each lake, forest trail, and museum will continue to force us out of the mundane routine. That nothing ever becomes "normal".
This lifestyle is forcing us to live in the moment, and we love it.
Related posts: