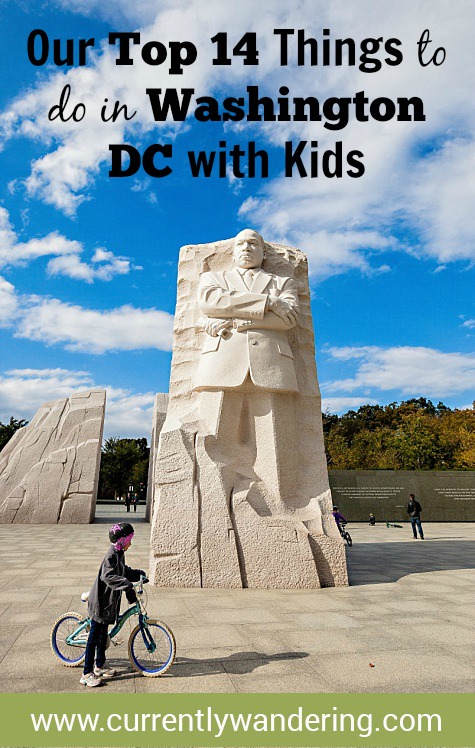 We spent 3 months in the DC area and saw A LOT, but what if you don't have the luxury of seeing only one thing every day or every week? What should you take your kids to see? What should you skip? Glad you asked. Here's a list of our favorites (and not so favorites):
1. National Mall Monuments & Marine Corp Monument: These are an obvious must. I wrote a blog post awhile back on how we toured the National Mall on bikes with our kids. It would work walking too, it'd just take a little longer. The Marine Corp Monument is farther away, but there's a free parking lot there so its a quick in and out. Its a lot bigger than we expected.

2. Natural History Museum: Our first experience with the Natural History Museum didn't go so well. There were tons of people, we weren't sure what we wanted to see, and consequently it was a mess. Luckily, we gave it a second chance and we really enjoyed it. My recommendations? See the Live Bugs, but skip the butterflies (they cost extra anyway). Learn how the mummification process works on an interactive screen (what kid doesn't love that?) Stroll the Bones exhibit and show your kids different animal skeletons such as a turtle, snake, fish, and a even a kiwi. We also explored the Gems & Minerals and I sent the kids on a color hunt. "Find a big one that is blue" or "find a small one that is orange".  Definitely pack a lunch as the cafeteria downstairs is expensive and not that great.

3. Star Spangled Banner: This one is in the American History Museum (next door to the Natural History Museum). We spent about two hours in the museum but my kids honestly didn't love it. Go see the Star Spangled Banner (especially if you've ever been to Fort McHenry) and maybe the 1st Lady Dresses and move on. They do have a nice cafeteria downstairs and didn't mind that we brought our own lunch. One of the workers even pointed us to a bench where we could view the Washington Monument while we ate.
4. Mt Vernon: This could be a full day or a couple of hours depending on your kids. We spent about 6 hours there on one of their Homeschooling Days which I wrote about here.  Definitely pick up an Adventure Map at the front desk. The kids have to hunt for clues in the outbuildings and all over the grounds in order to find out the secret code.

5. Gravelly Point & Jefferson Memorial: If your kids like aviation at all, take them to see the planes take off or land (depending on the wind direction) at Reagan International Airport. From there, the Jefferson Memorial is only a short bike ride or walk away. For more details, check out our blog post here.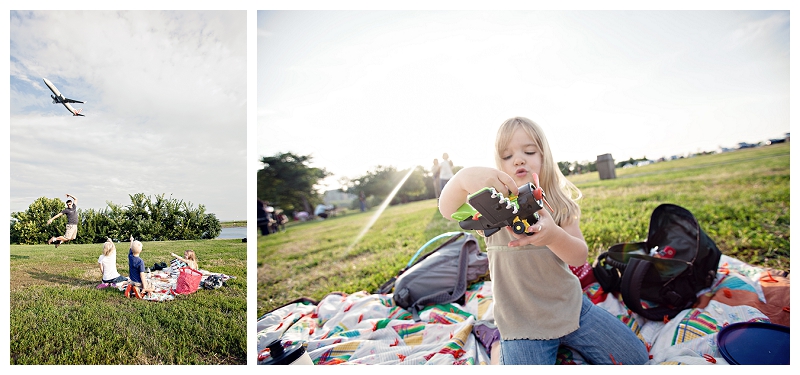 6. Arlington Cemetery: This was a quick visit. I honestly would've spent hours wandering among the rows of graves if I thought the kids would have stood for it. As it was, the day was cold. We climbed the hill to the Tomb of the Unknown Soldier, watched the Changing of the Guard, and then left. We also witnessed a few wreath presentation ceremonies which was fun but also took forever.

7. Jones Point Park: One of my favorites. A nice, quiet space amid the bustle of Alexandria, Virginia. See our full blog post here.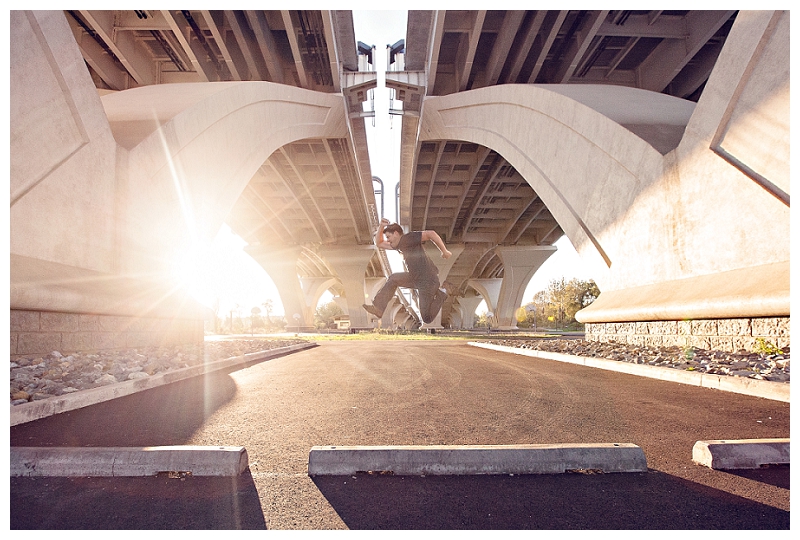 8. Spy Museum: Definitely for older kids, UNLESS its an event night. We went during their Spooky Spy Night Halloween Event and it was fabulous! The kids had to look for dressed up spies wandering around the exhibits. They had also set up a room with treats (food is not allowed in the rest of the museum), games, and fake mustaches to disguise yourself. The majority of the museum involves reading exhibits and is not very hands on. On a regular day, I think my kids would've been bored.

9. United States Capitol: Arrange a tour with your State Senator prior to visiting to get a private tour. I enjoyed seeing the Capitol and it was fun for the kids as well. See our full blog post here.

10. National Archives: A must-see AFTER you watch National Treasure with your kids. We also spent a little time in the Public Vaults which I found fascinating and there was enough to keep the kids occupied for about 30 minutes. No photography in the Rotunda, so unfortunately I didn't get any photos of the Declaration of Independence.
11. Visit the National Zoo: It is, in fact, a zoo. This doesn't make it unique to the DC area, so if you are going to skip something this would probably be my choice. Its also very hilly so my kids tired out pretty quick. They have fun exhibits (and the Giant Panda is famous) but nothing overly extraordinary.

12. Touch a Piece of the Moon: The National Air & Space Museum wasn't particularly riveting. Just inside the entryway there is a piece of the moon embedded in an obelisk which the kids enjoyed. There is also a few airplanes they can go inside, and an exhibit with levers and pulleys to learn how things fly. We didn't find much else, however, and didn't spend a great deal of time here.
13. Visit the White House: When we were there tours of the White House were cancelled, but we did walk by to see it. On two different occasions we visited both the north and south sides, even taking the subway from the Capitol building to add excitement and cut down on the walking. If you have to pick one, visit the south side as I found it more picturesque than the north (pictured below).

14. Earn a Junior Ranger Badge: There's actually 3 your kids can earn. The National Mall, the White House, and President's Park. In order to earn the White House Badge, you have to actually go on the tour (so we didn't get that one). The National Mall badge is being redone, so we were able to earn a special Martin Luther King Jr. March on Washington Badge. President's Park is the area around the White House (including the National Christmas Tree) and this one was probably one of my favorites.

Whew. That should keep you busy for a week! Of course there are plenty of other things to do while you are in the area (not to mention the surrounding area – check out Great Falls National Park). Other things we didn't get to but heard were fun:  The Bureau of Engraving & Printing, The Library of Congress (also National Treasure Inspired), The Building Museum, Ford Theater & White House Tour.
Have you been to Washington DC? What was your favorite part?
Related posts: