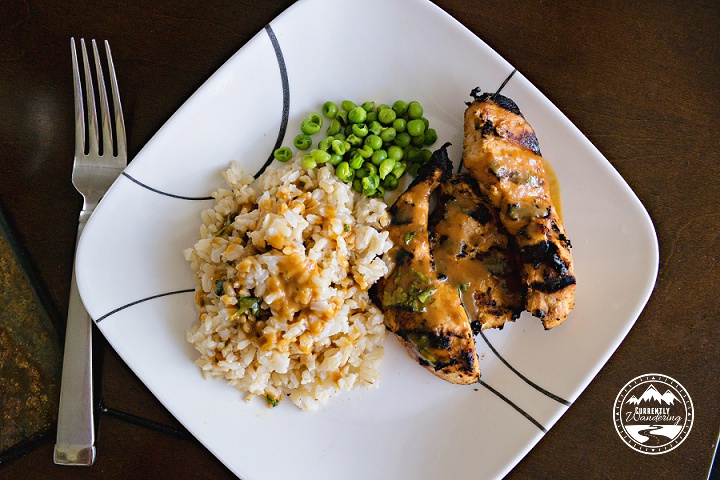 I can't take credit for this recipe even though it has become one of our absolute favorites. Earlier this year we were in Las Vegas for a few weeks, and our friends Heather & Jeff from AudreyAirstream graciously babysat our kids so we could go on a date. Not only did they babysat, but they also offered to feed us dinner! She made these amazingly delicious peanuty chicken skewer things and we all about died with how good they are! Naturally, I requested the recipe and we make them at least twice a month.
If you aren't a fan of peanut butter, this recipe is not for you, but being the avid Thai food fans that we are, sometimes I could just drink the sauce. Enjoy!
Grilled Peanut Chicken
1/3 cup hot water
1/4 cup Teriyaki BBQ sauce or marinade
1/4 cup creamy peanut butter (PB2 doesn't cut it – we tried!)
1/4 cup soy sauce
1/4 cup chopped cilantro
2 Tbsp Dijon Mustard
1 lb chicken breast halves cut into 12 thin strips
Skewers (optional)
Mix water, BBQ sauce, peanut butter, soy sauce, cilantro and mustard in a medium bowl with a whisk.
Pour half the mixture into a large, resealable bag. Add chicken and marinate for 1-2 hours.
Refrigerate remaining sauce for dipping
Thread chicken onto skewers (or just cook it if you are lazy like us!) and grill for 5-7 minutes or until cooked through.
Our favorite is to serve with brown rice & some kind of vegetable. Drizzle leftover sauce over both the chicken & rice. Yum!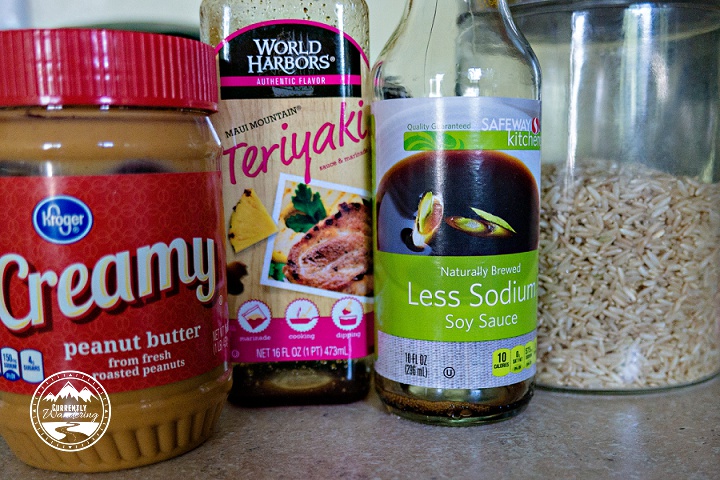 Related posts: