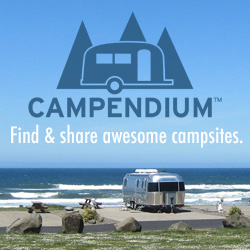 We get a lot of questions about how to find our awesome campsites – whether they are boondocking, dry camping, National Forest or even just plain old RV Parks. Last year, our answer would have been varied as we had a lot of different tools we use. Since our official launch from the house last June, however, there's really only one place we turn to to figure out where to stay: Campendium.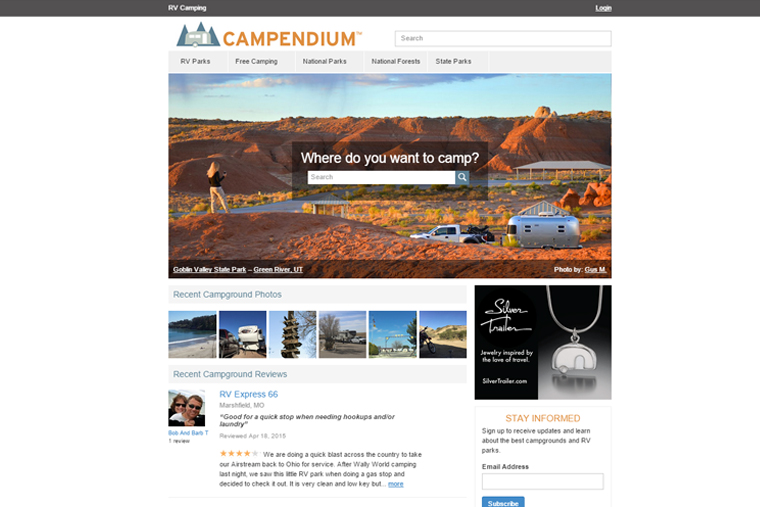 Campendium is the brain child of Brian & Leigh of Aluminarium whom we met for the first time in 2014 near Tucson, and then again in the Indian Bread Rocks in 2015 near Fort Bowie. Super awesome, welcoming, and helpful with just about any questions you might have, Brian & Leah are an amazing couple.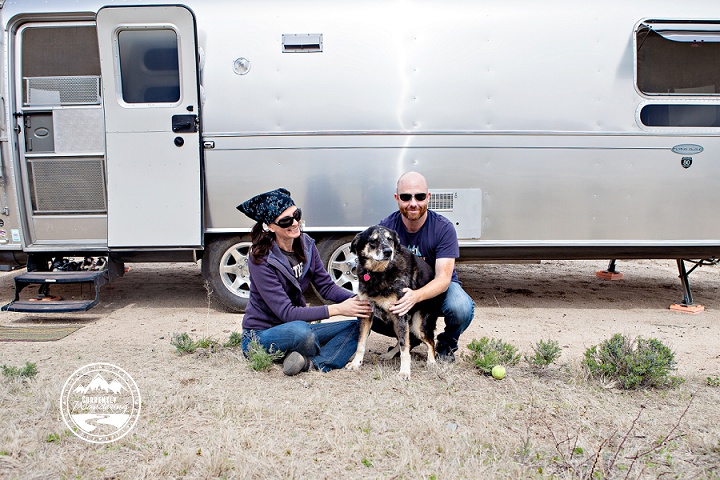 Why do we love Campendium so much? Let me give you a list:
1. Comprehensive collection of ALL types of campsites. From RV Parks, National Parks, National Forest, BLM land, Casinos, and WalMart parking lots, Campendium lists them ALL. No more going back and forth from freecampsites.net to reserveamerica to instagram to figure out what's available in a certain area. We just type in a city, national park, or even a specific campground name and we get results.
Although we LOVE to boondock, we also don't love it 100% of the time. We like to vary where we stay, so having all the options in one place is really great.


2. User Campground Reviews. Find out what real people think of  a campground. The user base (so far) is awesome. Great, honest reviews for campgrounds all over the country. Most reviews I've found to be a mix of the actual campground itself (location, site quality, noise level, ease of access) and things to do in the area.
3. Cell Phone Signal Reviews. This is HUGE for full timers like us. We can't stay in places that don't get Verizon signal because Sam has to work. Going off grid on "vacation" is something we do sparingly so knowing beforehand if we will have signal is a big deal for us. Often we won't go to a particular campground if we can't get signal but will find another site nearby  instead. There's a super easy graph that indicates how good the signal is and what type.
4. Blog Posts. There are many full time travel bloggers that post comprehensive campground reviews on their blogs (I am not one of those- obviously). This is great as there is also a tab where user can submit their own blog posts and they'll show up in a nice little list. When I want to find out more info on a campground, I'll often turn to these.
5. Photos. Leigh and Brian (in particular) spend HOURS in an area taking photos of campgrounds. I love it when they visit an area because suddenly Campedium is flooded with campground photos. Anyone can submit pictures, however, and its always great to see what a campsite will look like before showing up!

Campendium is definitely in its infant stages, but more users are joining by the day and I love seeing all the reviews and great places to camp! They have a list a mile long of improvements, ideas, and places to take this resource and I can't wait to see how much better it gets over the next year or two!
$50 Weekly Giveaway-

For the next 9 weeks, Campendium is doing a weekly $50 giveaway! All you have to do to enter is submit one campsite review. Easy peasy! One review = one entry so get going! Check out their blog post on it here, and then head to Campendium.com to sign up for a FREE account and get going!
Related posts: