Travel Dates: Nov 23 – Dec 2, 2015
When we announced our plans to head south after our trip to Utah, our friends from the house swap in Virginia mentioned they would be near Atlanta over Thanksgiving. We haven't seen them in two years, so of course we had to stop by and visit! Our friend's sister lives in Acworth and had space for us to moochdock in their driveway. We had a great two days exploring and the kids played pretty hard!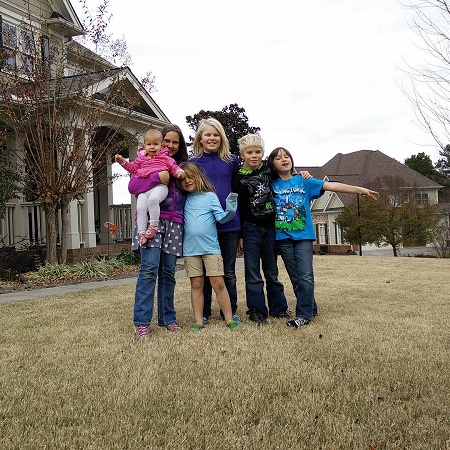 After leaving Atlanta, we headed farther south in search of warmer temperatures. Our original plan had been to spend Thanksgiving backpacking in Smoky Mountain National Park, but it was cold and our plans from there down to Tampa just weren't feeling right.
So, instead we decided to call and audible and head straight south to the beach! Of course, we can't just hop RIGHT there as we had plenty to see on the way down.
We had some great recommendations from a friend on Instagram to visit FDR State Park in western Georgia, and we discovered there was back country camping in the park as well. That discovery sealed the deal.
We knew we wanted a Thanksgiving that was less about food and more about spending time together, and backpacking as a family does the trick.
Its hard to describe the feeling of accomplishment, satisfaction and pure happiness after two days out on the trails with our family. We did 7.8 miles over three days so it wasn't hard, just lots of time unplugged with each other.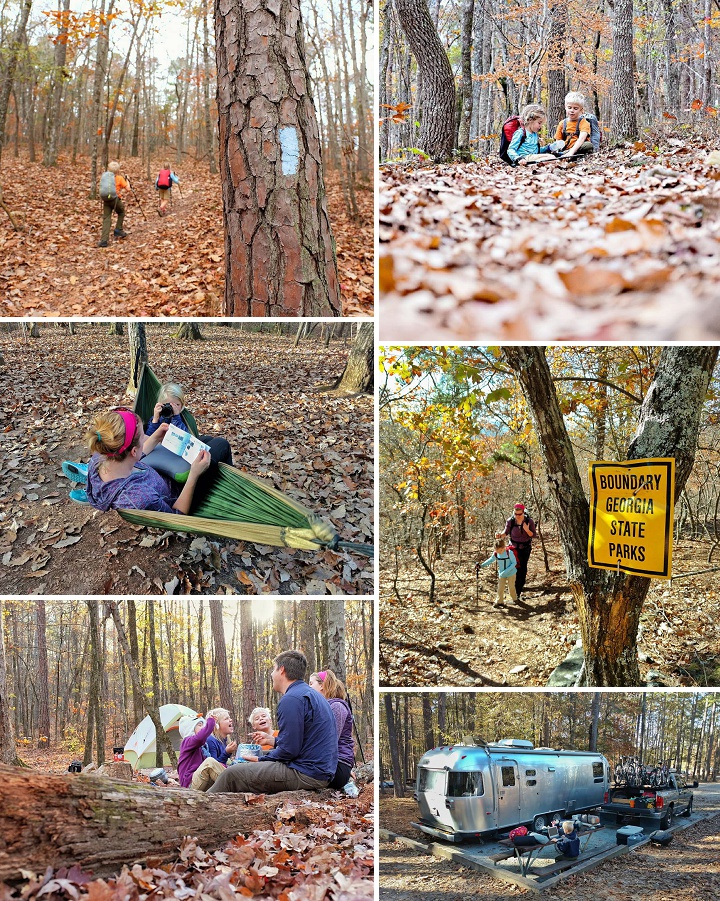 President Franklin D. Roosevelt spent much of his free time out here in Georgia at this spot. He loved picnics, and even just being left alone out here with his thoughts. I imagine many of his projects and ideas were born while he was looking out over this exact view.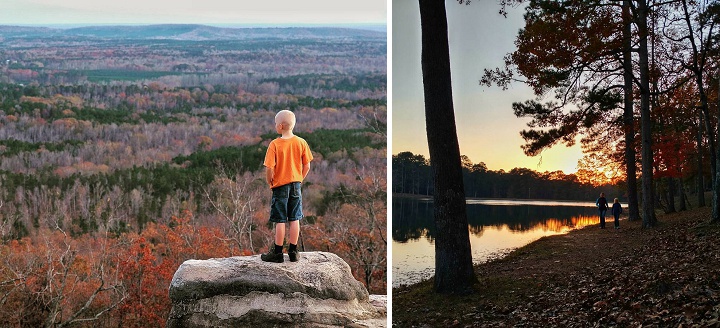 Packing up and moving on, we knew we wanted to visit Providence Canyon, but there's not a campground there. We stayed only about 15 minutes away at nearby Florence Marina State Park and got our first taste back in the land of Spanish Moss.

Unfortunately we got in late, and the next day it rained on and off so we concentrated on school and work. We finally managed to get our hike in early Thursday morning before checking out after lunch.
We explored Providence Canyon and loved the colorful rock formations. It almost felt like we could be back in Utah. The textures and colors in the walls of the Canyon make the 3 mile hike worth the trip. Canyon 9 might have been our favorite.

From here we pushed on to the beaches in Florida. Its been 2 years since we've been there and everyone was ready for some white sand and boogie boarding!
Related posts: