Smartphones are a full-time traveler's best friend, providing music, navigation, email, social media, a camera, and occasionally even phone calls. Of all the places we put our phone on a daily basis, there are two more important than most.
We have a car mount that holds the phone in a good place for navigation, and we have a mount where we place our phones to charge while we sleep. To make alarms quieter, we mount these to the wall right above where we sleep. This makes for potentially faster (and quieter) shutoff when our morning alarms attempt to raise us.
Up until the past few years, we've been using these Dockem Smartphone Wall Mounts, but they have both broken in a small way that prevents the phone from falling on our head while we sleep. It was time for an upgrade.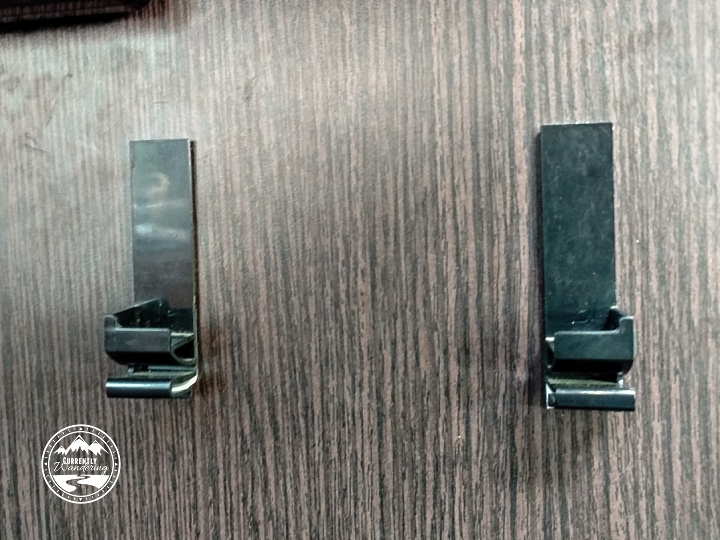 I had my eye on a solution that would work with a variety of phones, not just the ones we currently have. It had to not require a special case, and should be able to handle different sizes. I settled on the Scosche Magnetic Dash Mount.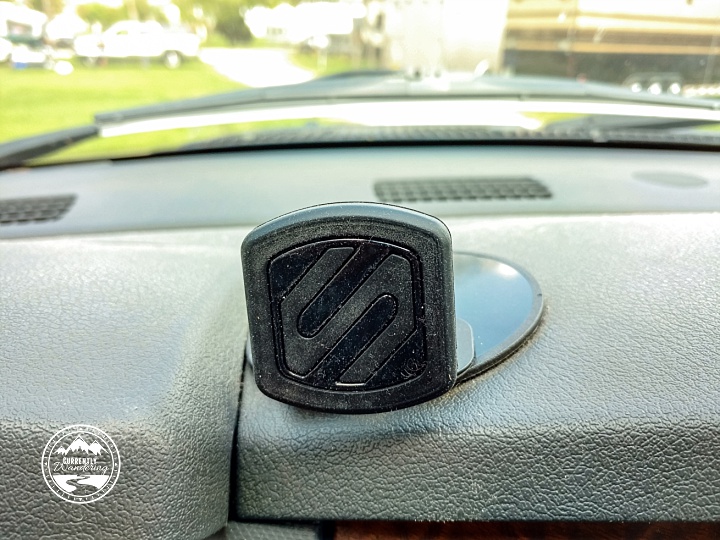 These mounts work by combining a strong magnet in the dash mount with a small metal plate you can stick inside your phone case on any phone. Then, you just place your phone on the mount and it sticks. The hold is strong enough that the phone never falls off, yet can be easily pulled off when we need.
The picture above shows the dash mount glued to a Arkon Dash Mounting Plate left over from use with our previous suction cup phone mount. We've used that mounting plate a few times with different products, and it does a fine job sticking to the textured dash, while providing a smooth surface for things that need one.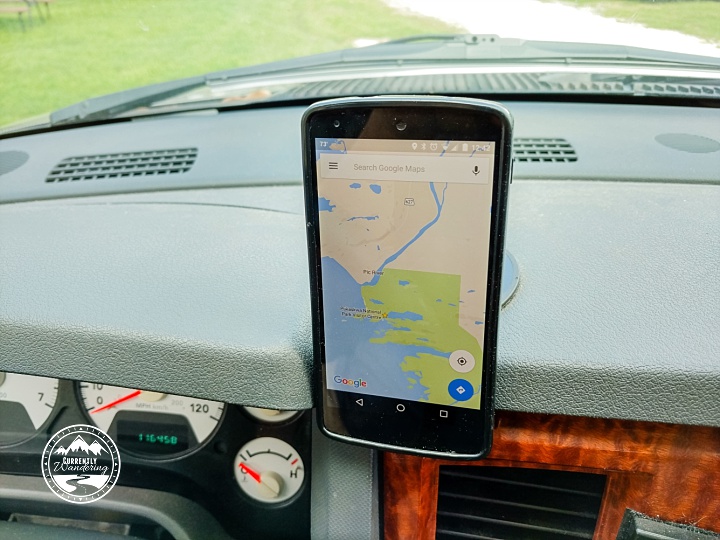 In addition to the car mount, they sell Phone Wall Mounts as well, which we placed on the wall where our old holders used to be kept. They look like this:

Now, our phones mount nicely to the wall and in the truck, with mounting plates that will work on future phones as well! The picture below also shows a black cable clip that we use in several places to hold USB cords in place.
It is worth noting that the same company sells an 'XL' holder with stronger magnets for larger devices like full-sized tablets. The normal ones work just fine with our large-ish phones though, so I would only make that jump for a much larger device.

Related posts: