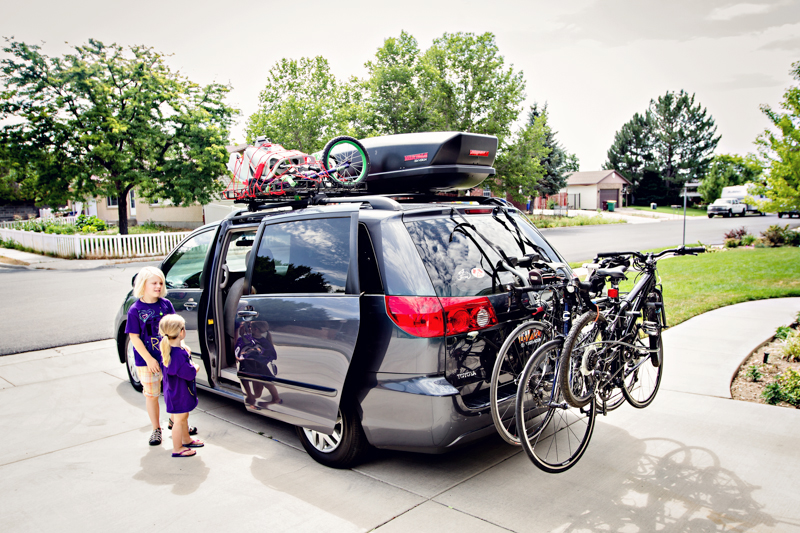 I rolled over in bed this morning, and lay there quietly watching the sun filter through our curtains. The kids were still asleep in their beds and for the moment, all was still. "This is it," I thought to myself. "This is the day we finally leave."
 We have been planning and scheming since last March. So many late nights, dreams, aspirations, and excitement all rolled into one adventure. Sam mentioned to me that this is really our chance to start over – even though our travels are not permanent, even though we will eventually come home, for now, we can be whomever we want to be. Our family can be whatever we want it to be. I don't know what to expect. I feel like we are standing on the edge of the light looking into the darkness, the unknown. I think it takes a lot of faith to do what we're doing – and I hope the faith I have is enough.
Sam and I linger slightly in bed, but soon its time to get up and get going. My calm before the storm moment is over. Sam is up first and he dashes down the stairs to figure out a DVD burning problem for one of my clients. I hop in the shower, getting that over with so that I can put the last load of towels in the washing machine. As I'm drying my hair and putting my make up, Rachel wanders into our room, still heavy-eyed with sleepy.
 "Mom?" she says, "will you cuddle me? I'm scared." This is a first for her. Up until now its been excitement and anticipation, but I think the reality of what we are doing is finally starting to sink in. We cuddle in the bed for just a few moments before I need to get up and get going again. Hopefully it was enough to reassure her that everything will be okay.
Pandemonium ensues.
There's something about the last 2 days before a big vacation. No matter how much you prepare, how much you clean, there's still enough to do that it is almost overhwelming. Pack up the bathroom. Wipe down the sinks. Get the kids breakfast. Burn photo CD's for clients. Don't forget to put everyone's PJ's in their suitcase. Too much bathroom stuff – not going to fit in the duffel. Cara has an accident – have to clean her up. Shove shoes in corners and under seats in the car. Pack the cooler for lunch on the road.
Everything is finally loaded, the sheets have been cleaned and put back on the beds ready for those who will sleep in them over the next 6 months, and the rooms have been double-checked for anything we might have left. Walking through our house is almost surreal. Its so…. empty. Nothing in the closets, all the toys put away, the floors swept. It's time. We say a family prayer of thanksgiving and ask for protection before streaming out the door and climbing into the car.
We take a deep breath, and then its time to leap.
Related posts: