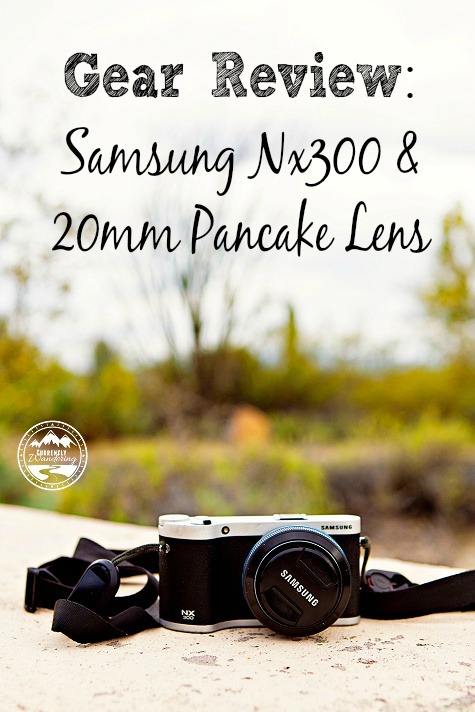 Some people are surprised to find that we have a smaller "point and shoot" type camera in addition to our 5D Mark II. We have this camera for multiple reasons, the first one being that it is hardly a typical "point & shoot".
The Samsung NX300 is a 20.3 MP camera with smart features, interchangeable lenses, shoots RAW, and has a full manual mode.
For me, it has the power of a DSLR while being compact enough that I can slip it into my purse. I LOVE  the image quality from this camera, and can edit the RAW images right alongside images from my 5D Mark II no problem.
We bought the body only + the 20mm 2.8 pancake lens. It was a huge decision and I went back and forth for at least a week before deciding. In the end, we knew we wanted a replacement for our camera phones, not necessarily to replace the zoom of the 5D Mark II. On the Samsung's cropped sensor, the 20mm just about mimics our camera phones. Plus, it's flat and small which was another requirement.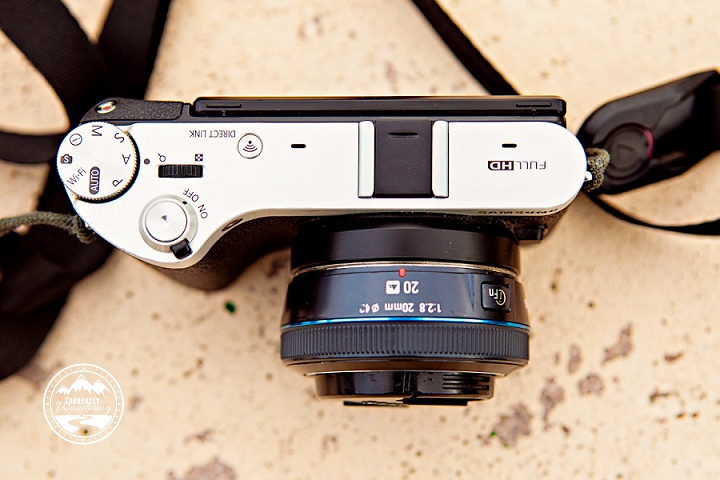 The Samsung Nx300 also has a built in direct link WiFi feature making it perfect for transferring images to our phones and then posting to Instagram. We bring up the app on our phones, hit the Direct Link button on top of the camera, and then select which images we want to send.
We leave the camera in RAW + jpg mode so that when I download images from the card I can edit the RAW, but we can transfer the JPGs to our phones for posting to social media. A little much? Probably. But then again, I am an OCD photographer. 🙂
The tilting touchscreen is also a plus, but our only regret is that it doesn't swing all the way around for selfie photos. Yeah, maybe not that big of a deal, but I think Sam would do more of his YouTube videos with this instead of his phone if he could actually see himself while recording (you know, make sure he's centered in the frame and all that).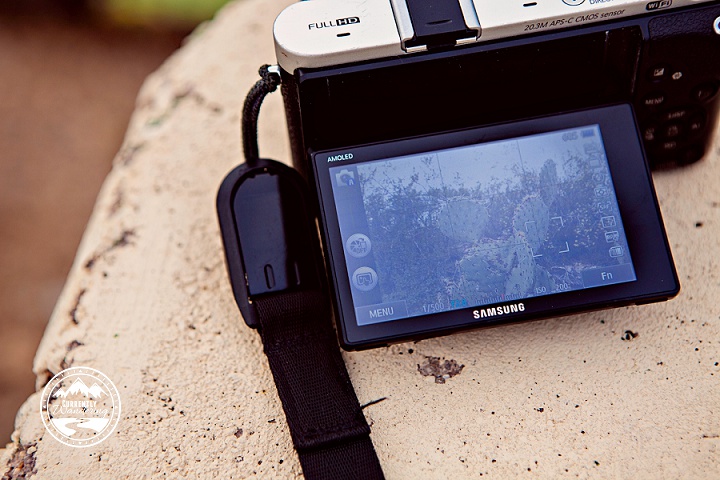 We also ditched the stock camera strap pretty immediately and use our Peak Design Leash strap exclusively. It's awesome (if you get one for any camera, use code jcurren for 10% off!).
For those of you that feel you aren't "professional" photographers, or don't care to shoot in manual mode, the NX300 also has an array of Auto modes, as well as Aperture & Shutter Priority. We typically stick it in auto or even Program mode before handing it off to someone for a photo of all of us. Works great!
Example images:

For a small, lightweight, easy to use and powerful camera we love the NX300 and definitely recommend it for everyone!
Affiliate links to Amazon (you pay the same price, we get a few pennies for books):
Samsung NX300
Samsung 20mm 2.8 pancake lens
32 GB Micro SD Card
Related posts: