An important part of our adventures is preserving memories of them. We have found that taking pictures and video of our experiences helps the kids remember the experience when we talk about it later. The trick is having our camera gear with us so we can take those awesome pictures we value so much.
Many of our pictures are captured with our phones, but most of our best ones require some extra gear. The size of our 'extra gear' collection has decreased substantially since we started traveling full time, but we still have more than an average amount of gear & extras to bring along.
While Jess takes most of the photos, I do all our video and occasionally will set up a time lapse. Jess has her own set of gear and a bag, but my usual setup includes a Joby GorillaPod with a smartphone mount, a GoPro Hero 3 Black (although I've been drooling over the Go Pro Session), and an Anker portable battery. This setup is small, but really too large to hand carry or fit in my pockets.
About the time I settled on this set of gear, we were sent a Peak Design Field Pouch for review. We are still HUGE fans of the Peak Design Capture Clip, so testing out more of their products was pretty exciting. The Field Pouch has durable design, yet is flexible for a variety of loads. The pouch is perfect for day hikes and can also easily hold a kindle, batteries, and smaller cameras. An outside strap also naturally accommodates a Peak Design Capture Clip. The field pouch is nicely expandable, and has several soft internal pockets to keep things organized.
Originally we had intended to use the bag for Jess' new Fuji X-T10 camera, and while the camera body itself would fit, when we kept the lens attached the bag was just too small. A smaller mirrorless camera like the Samsung Nx300 would appear to be a better fit.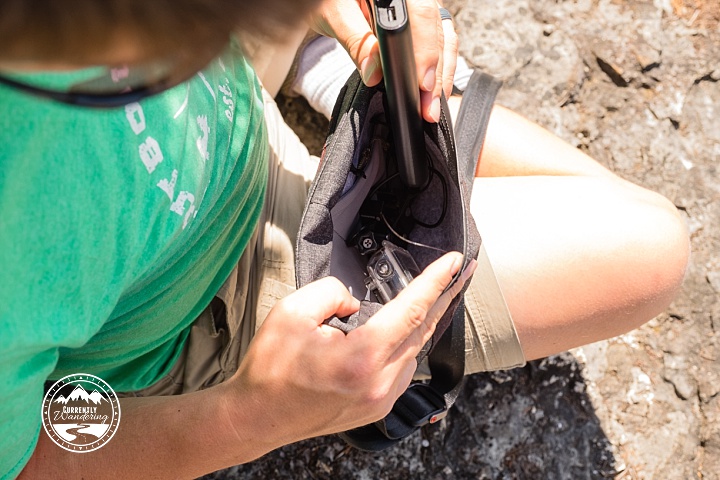 The field pouch can be carried via the included belt loops, but my favorite is to attach the Slide Lite Strap (which I get to down below) via the round anchors common to Peak Design Products. Using the strap, I can carry my Gorillapod comfortably alongside the bag with one leg over the strap. I like taking time lapse videos, and the GorillaPod is the best way to position my camera in the right position.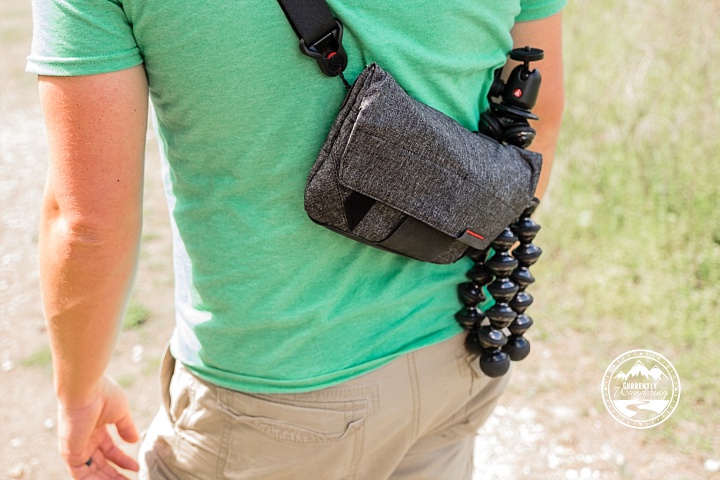 The material and construction of the bag is amazing. It feels good, looks good, and is highly functional. The construction is similar to their Everyday Messenger Bag, which naturally makes me want to get one of those!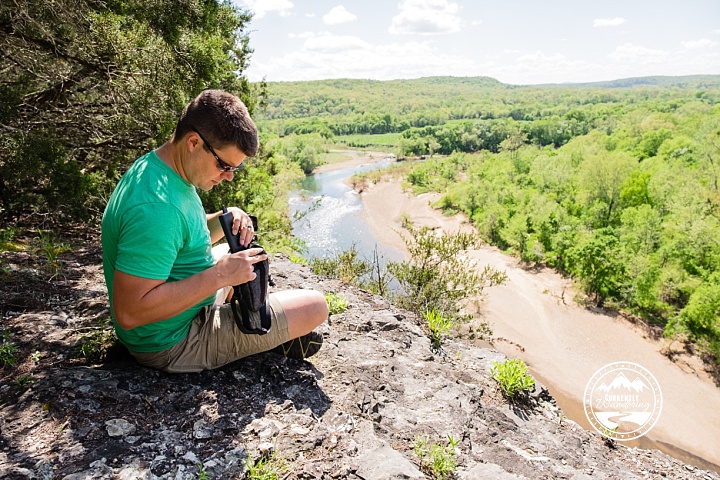 The Slide Lite Strap is an awesome camera strap on it's own. When I'm not using the strap Jess likes to steal it for use as a wide, comfortable camera strap. The strap moves easily between any gear with anchor links attached, making it easy to swap straps on cameras and gear.

Jess often shoots with a hand strap, but on a longer wander a shoulder strap is much nicer. Switching between them takes only seconds, but the connection is secure and reliable.

Also, who doesn't love pictures taken in the Bahamas?
Related posts: