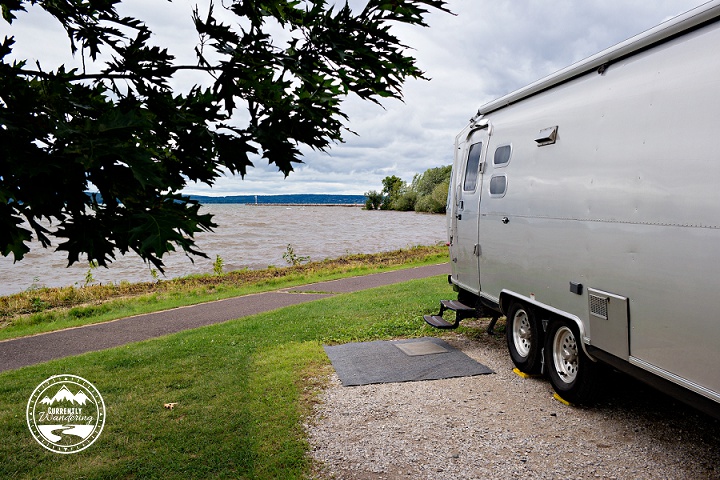 Full time travel burnout is real. Our life may look carefree and happy all the time, but behind the scenes there's hours of planning, stress over work, getting school done, and wondering where on earth we are going to stay that night. I also stress about "seeing all the things" so when there is a lot to do in area, I often get overwhelmed and just want to throw up my hands and give up completely.
We just finished touring Michigan's Upper peninsula and it was a little stressful. We only know a few other full timers that have come through here recently (compared to Arizona where everyone hangs out in the winter), so knowing which campgrounds were the best and where we could reliably get Verizon signal was a huge guess. There were a few reviews from a local traveler on Campendium, but those didn't include cell signal as I imagine they were on vacation and it wasn't as important to them. There was also a lot of people in the Pictured Rocks National Lakeshore which adds to the stress.
All these factors contribute hugely to the fact that we are in love with Ashland, Wisconsin. We got here early to get a walk up spot at a small, city park campground right on the water.
The weather has been a bit windy, chilly, and rainy which contributes to staying home and getting things done rather than out exploring everyday. It also is a huge relief from the heat and humidity we had last weekend up in the Keweenaw Peninsula. Verizon signal isn't amazingly fast, but its reliable so Sam is getting ahead on work. There's enough to do here that the kids and I can get out once a day and not be bored, and we even had time to visit the local library which is one of our favorite things to do. Its the perfect arrangement of awesome.
We've also been watching these guys work on building a break wall out in the bay. The kids love looking out our rear windows and seeing these guys work throughout the day. I by "the kids" I mean Sam.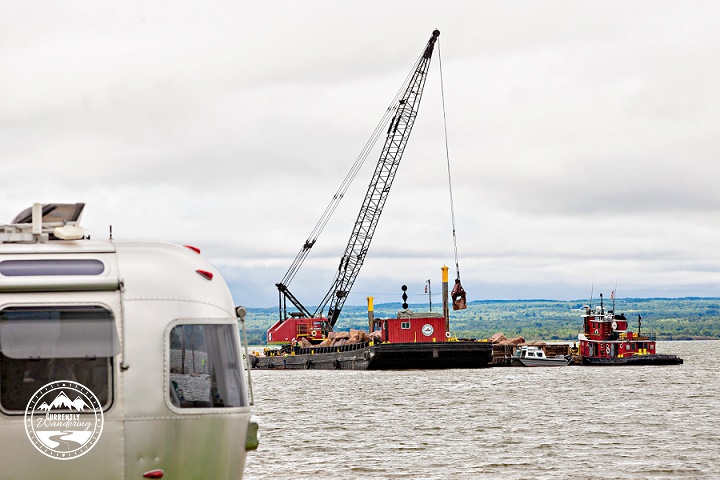 I think I'll go make some cookies and maybe we'll have a movie night, just because we can.
Related posts: