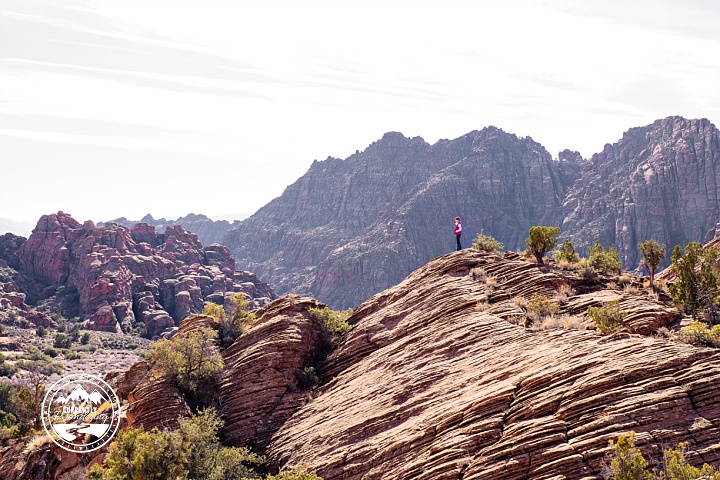 Snow Canyon State Park is one of those hidden gems. Although it's relatively close to Zion and Bryce Canyon National Parks, this place is a worthy destination by itself. Plenty of rock scrambling, lava tubes, sand dunes, hiking, and gorgeous landscapes to keep anyone busy for days.
We were here back in 2014 (although we had warmer weather!) and have always wanted to return. We convinced my parents to drive down from Salt Lake City the day after Christmas, and Snow Canyon SP was conveniently close to their rented condo. Perfect. We thoroughly enjoyed our snow-covered holiday at Zion National Park, but it was definitely time to get moving towards warmer temperatures.
Travel Dates: December 26 – 28, 2016
After getting set up at our campsite, we mostly relaxed. We ate dinner with my parents, the kids slept over at the condo for 2 nights (2 nights!) in a row, they swam, went out to lunch, Sam and I got a date, and Grandma & Grandpa treated us all to see Moana at the movie theater (it was just as good as everyone said!).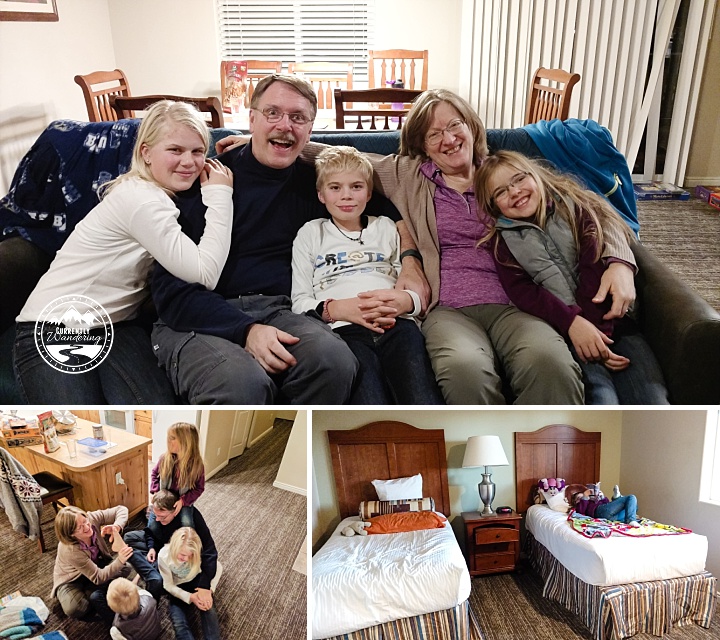 We spent one day exploring Snow Canyon and since we had two vehicles decided to shuttle one of the longer trails.
We started at the Lava Flow parking lot and hiked down into two of the tubes. My kids had been looking forward to this for weeks and thoroughly enjoyed scrambling through the caves with their Niteize headlamps (Amazon affiliate link).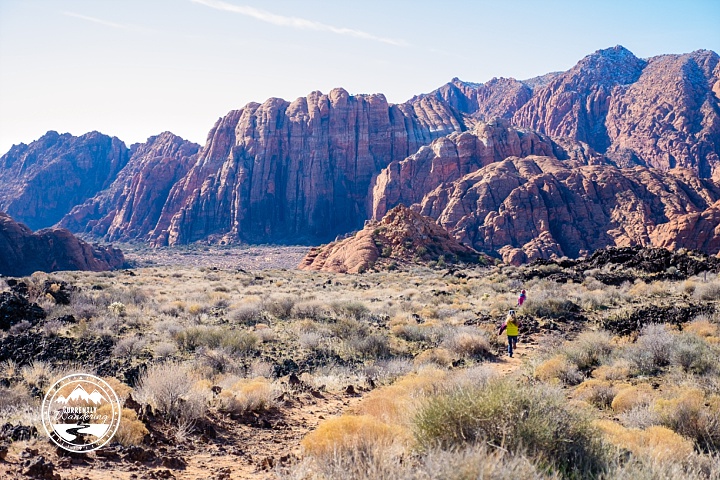 From there we hiked out the Butterfly trail and then scrambled over the Petrified Dunes. I'm not exactly sure we followed the trail, but it was a lot of fun! Plenty of climbing up and over the rocks which kept the kids reliably entertained.

Once we reached Hidden Pinyon cutoff it was an easy downhill back to the campground. We grabbed my parent's car and shuttled back up to Lava Flow to grab our truck. Easy peasy. Our total mileage was close to 3 – so nothing too crazy.
It was a little strange to wake up Thursday morning, pack up the trailer, dump the tanks and drive to pick up our kids from Grandma & Grandpa's. Our kids usually help with most of those chores, but I can see the appeal of traveling just as a couple! Perhaps when the kids are gone we will have to do some Airstreaming on our own.
Temperatures in southern Utah were still a bit chilly, so after grabbing the kids we pointed our tiny, shiny house south to Arizona for some sunshine.
Related posts: