I've wanted to visit Carlsbad Caverns National Park for months, so when we dashed through Southern New Mexico on our way to Disneyland it was definitely on the short list. It didn't disappoint.
When We Visited: January 2014

Ages of Kids: 8, 6, 3

Where We Stayed: Brantley Lake State Park. About a 30 minute drive.

Best Tip: Get the kids audio tour wand. It was SO worth it. We probably should have gotten 2 instead of making them share, but we were being cheap. We learned a lot about the discovery of the cave, the exploration, the formations, and other interesting facts. Hunting down the numbers and then punching them into the wand easily kept our kids entertained.

2nd Best Tip: Walk down and ride the elevator out.
When we went to get our tickets, the ranger asked if we had visited any other caves within the last 6 months. We did a quick calculation in our heads and realized that we had been to the Luray Caverns in VA last October, and yes, that was less than 6 months ago. In order to keep the bat population healthy, and prevent White-nose syndrome you can't take any equipment, clothing, or gear from cave to cave without washing it in HOT water first. Uhhhh…. So, we switched out our backpack, assumed we had all washed our jackets, and sat down on the floor to get started on our Jr. Ranger Badges while the ranger whisked away our shoes to give them a scrub. 30 minutes later we finally were able to head down to the caves.

Carlsbad has an elevator system that will whisk you down to the main chambers, but we opted for the longer, walk-in entry. It was beautiful! Carlsbad is one of the most decorated caves. It is beautiful! We learned all about stalagmites, stalactites, columns, straws, popcorn, and other fun facts. The only problem I had is that our kids generally like to talk above a whisper and because everything echoes we had to keep telling them to be quiet. Total downer for everyone as I hate constantly getting after them, but I didn't want to ruin the experience for all the other tourists down there.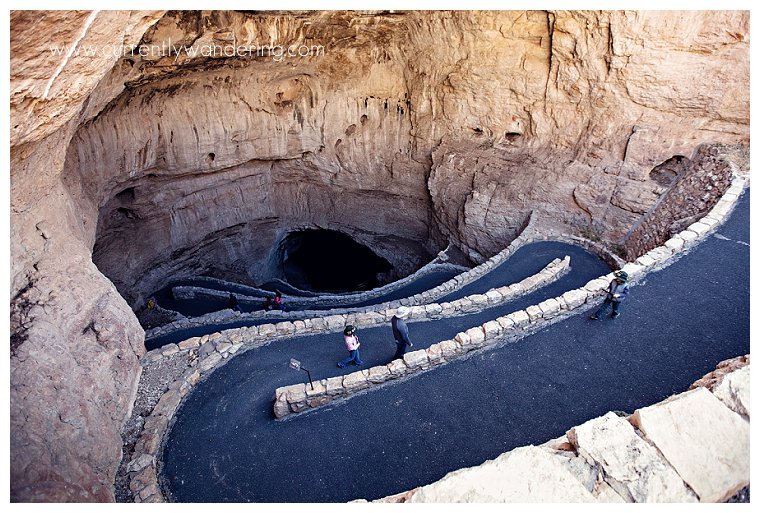 There are many ranger led tours you can get tickets for, but all the kids have to be at least 4 years old. Since Cara didn't qualify, we opted for  the self-guided tour instead. Coupled with the audio tour wands, it was the perfect experience. Our kids did great walking down and and around the two largest caverns, but by the end they were pretty worn out!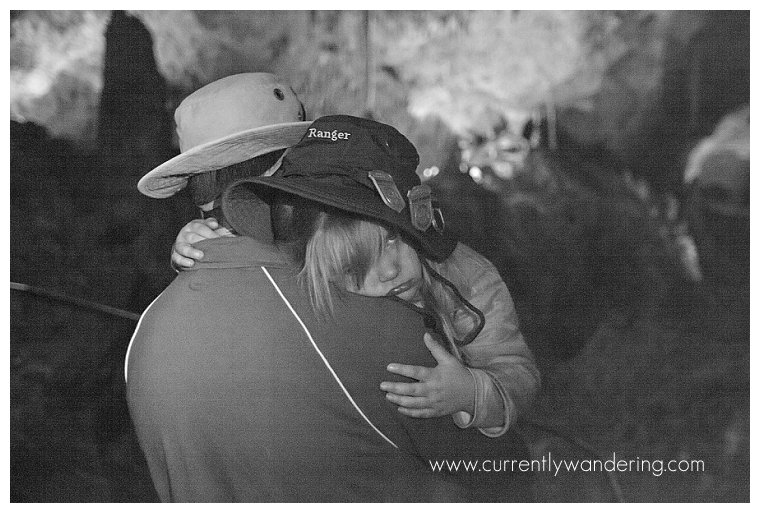 After our cave tour, we rode the elevator back out and then grabbed our lunch from the car and enjoyed the view and our late lunch. The view from outside the caves was also pretty nice, but fairly windy on the day we went. We also visited outside of bat season, so we'll have to return to see the bats in action.

Related posts: