Within  a day or so of returning home, we started our largest Airstream Project Ever. We are pulling out the queen bed, and replacing it with two twin beds and a toddler bed, leaving the walking space down the middle.
We got the party started by removing the queen bed. The bed itself is screwed into the floor in a few places, and then just screwed together. It all came out pretty easily after you find the screws.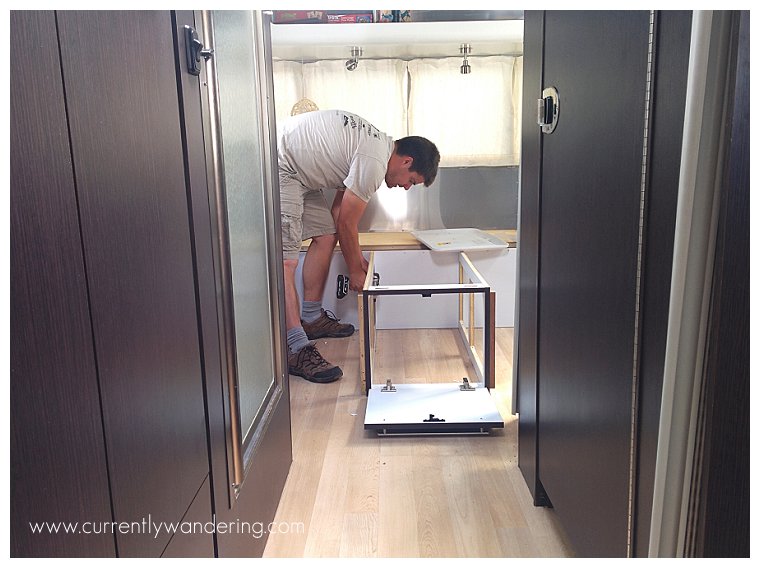 We left the back part of the queen bed in place as a foundation for the toddler bed at the end. We also removed the end tables, as we have plans to better use that space. With the bulk of the bed removed, it felt oddly spacious back there.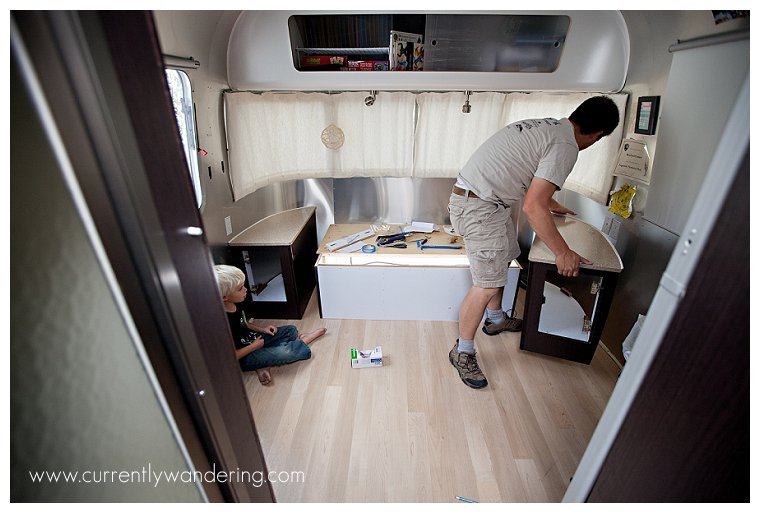 With the space cleared, it was time to start planning. Also, Andrew was able to fit through the tiny gap between the hinge and remaining support.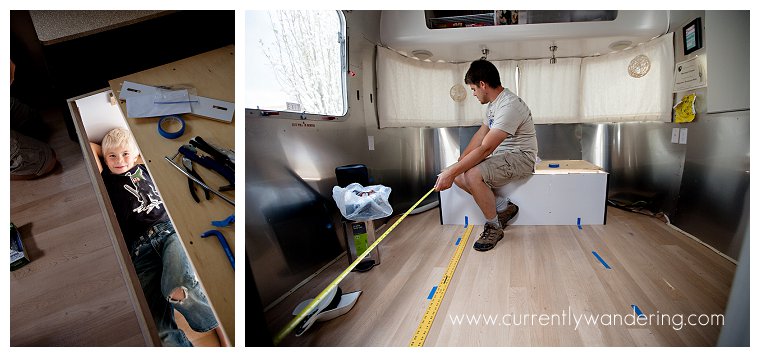 We needed to order mattresses as soon as possible, so I used the removed pieces of the bed as a spacer to prop up the plywood, then cut and fit the new bed top to fit the curves of the Airstream. We are using 3/8 baltic birch plywood for the tops of the bed. At the front (hitch end) of the trailer, the twin beds will meet the toddler bed at the corners. The mattresses will be cut at an angle to fit together.

We researched mattress companies and options, and found one that would give us good quality multi-layer mattresses. After describing the shape we needed, they recommended that we cut a layer of plastic to the shape and size we needed. We cut and marked the mattress sizes, and sent them off in the mail.

The remainder of the work will be done over the next few days, as we build in the rest of the beds and storage space underneath. Stay tuned!
Related posts: