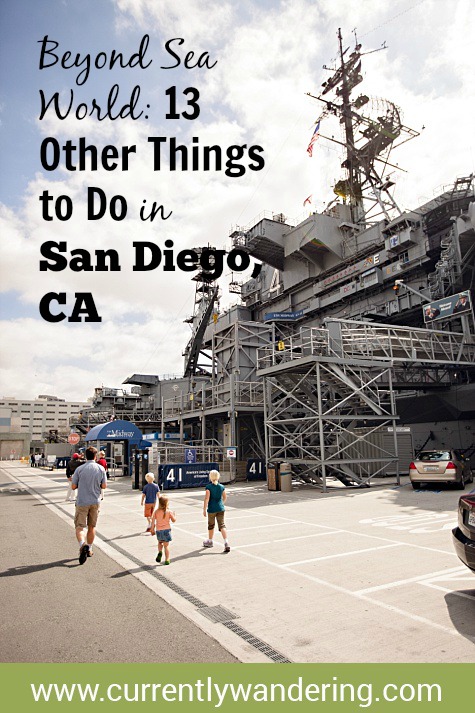 Last February we spent two weeks exploring San Diego. Having just come from Disneyland, we knew we didn't want to visit Sea World or Lego Land so we came up with alternate ways to spend our time. It turned out to be quite fun! We also enjoyed just hanging out in the same space and getting things done! For those that are interested in visiting San Diego (because who wouldn't be? The place is awesome!) here's the list of things we did:
1. Mormon Battalion Museum and walking around old Town
We wrote an entire blog post about how awesome this was. Not just for Mormons either, there's a lot of history about the settlement of the area.
This park is beautiful and there are vendors and such on the weekends including an organ recital on Sundays @2pm (check the schedule before you go). We listened to the recital and then explored the park a bit, even enjoying a show by a magician!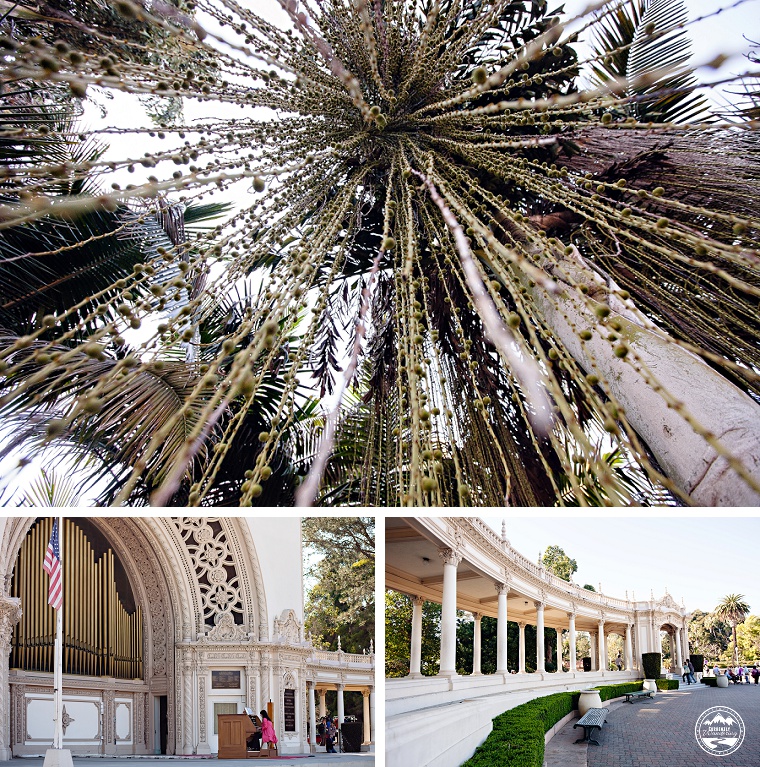 3. Downtown Central Library
This library has amazing architecture with a fun kid's section. We loved the room on the 5th floor with all the windows and a view of the city. Would be great for a rainy, reading day if you needed to spend some time indoors.

4. Cabrillo National Monument
This monument is located out on Point Loma. I wouldn't have known this was even in the area if it weren't for the National Parks Passport  app on my phone. We met up with some Airstream friends for an afternoon and had a great time. Full blog post here.

5. Go to the Beach
This is kind of a "duh". You 're in San Diego. We enjoyed Mission Beach, as it was only 15 minutes from where we were staying, had lovely sand, and there was even a boardwalk with a roller coaster that looked pretty awesome.

There's a lovely bike path that winds through trees with great views of the water, and at least 3 or 4 small parks for the kids to play on. If you are feeling ambitious you can even do a lap or two around Fiesta Island.
7. South Bay Drive in Theater.
This was a fun night out with friends. We went and saw the Lego Movie on a weeknight. Very few people, prices were decent, and we brought lots of treats!
8. Walk Around the San Diego Temple.
The building is iconic and beautiful. Even if you are members and don't have time to go in (the atrium up on the top floors is beautiful!) the grounds are well kept and pretty. It'd be a great Sunday afternoon activity!

11. Ice Cream at Costco
Surprisingly, the Costco on Morena Blvd that has the biggest, yummiest ice cream cones for $1.50 that we've never seen anywhere else. Ridiculously huge. Just throwing that one out there.
10. Ballet at North Park Theater
This was definitely a seasonal thing. We got lucky and happened to find out the BYU Ballet was having a Fairy Tales Dance Performance. Rachel and I went on a date with my friend and her daughter. I'm not sure what other events they hold there, but maybe check the schedule and add a little culture to your visit!

One of our highlights and deserves a blog post all on its own (maybe we'll get caught up eventually?). We loved the audio wands and did the family tour that was a shortened version for smaller kids. Our kids also earned their pilot wings and were pretty excited about it! They don't allow you to take in food, but you can leave and return, so we had a picnic in the parking lot.

12. San Diego Zoo & Safari Park
We did both parks on different days. It was a lot of zoo, but we enjoyed them both. I loved the variety of exotic, less common animals a the Zoo. We definitely saw animals we'd never seen before, although our favorite was was the Koala Bears. They are just too darn cute! The Safari Park was…. okay. I didn't feel like it lived up to the hype, and as its 45 minutes out of the city skip this one if you are running short on time.

13. Reuben H. Fleet Science Center
It was great for a rainy day (of which we actually had some) but not our favorite science center. Interesting exhibits, but I honestly think it would appeal more to the 10+ kids rather than my 4-8 range.
As you can see, San Diego has quite a bit to offer! We loved our stay there and definitely have plans to return at some point.  Have you ever been? What was your favorite thing to do?
Other suggestions we didn't get to:
Border Field State Park – go stare across the fence at Mexico!
San Diego Natural History Museum
The bridge out to Coronado is beautiful and Moo Time Creamery is rumored to be delicious.
I had a friend suggest Kono's Cafe for breakfast, but we could never get out of bed early enough.
La Jolla – I've heard the beaches are great. Would have loved to go kayaking!
Related posts: