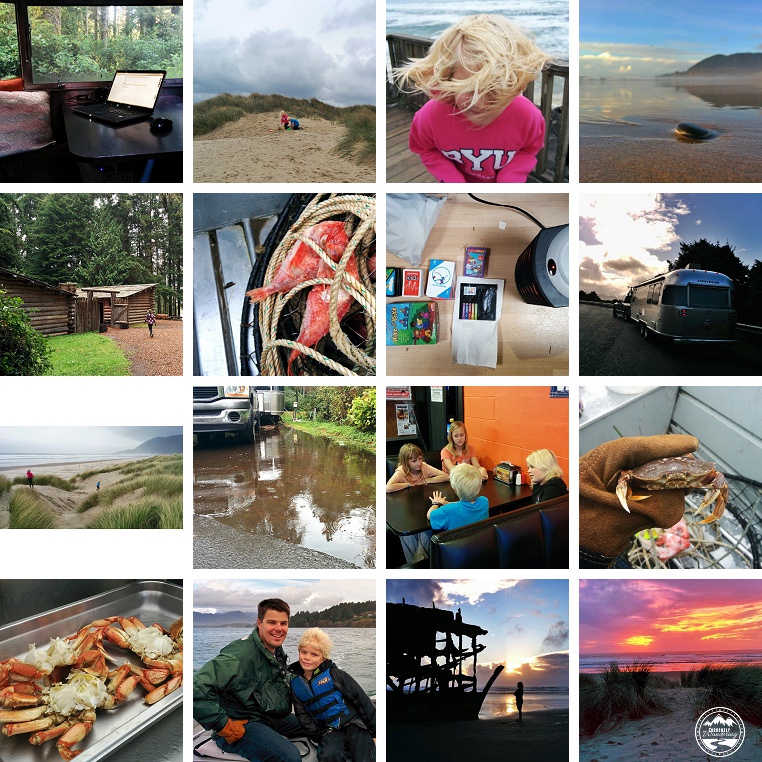 Travel Dates: October 18 – 24, 2014
We had some really awesome, beautiful days this last week, as well as some so rainy we couldn't get out. I'm learning that is what life is like in the Pacific Northwest. Still trying to roll with it, but not being too successful.
We spent the weekend at Fort Stevens State Park, exploring both Ft. Clatsop and Astoria on Saturday afternoon. Our favorite serendipitous moment was meeting another full time family at the Astoria Column. With #swissarmy trucks we kind of stand out in a crowd. Chatting in the rain led to 2 hours hanging out at a local pizza parlor and we can't wait to meet up with them this winter down south!
On our third attempt to see the shipwreck of the Peter Irendale, we finally had decent enough weather to brave the beach without getting blown over. While smaller than we expected, the shipwreck back lighted by the sunset was quite a sight!
Further down the coast, we spent a few nights at Nehalem Bay State Park, enjoyed exploring the dunes, watching the sunset over the water, and we went CRABBING! Definitely a highlight of our travels so far. We made a Wandering Update video we'll share in the near future, but for now just imagine the girls screaming at the top of their lungs as we pulled the first pot full of wriggling, squiggling crabs up over the side and into the boat. It was epic.
We are now settled into Lincoln City for the next week to finish preparing for, and to celebrate Halloween with some friends. We are super excited!
For now here's our Wandering Update from the Astoria Column. Enjoy!
Related posts: