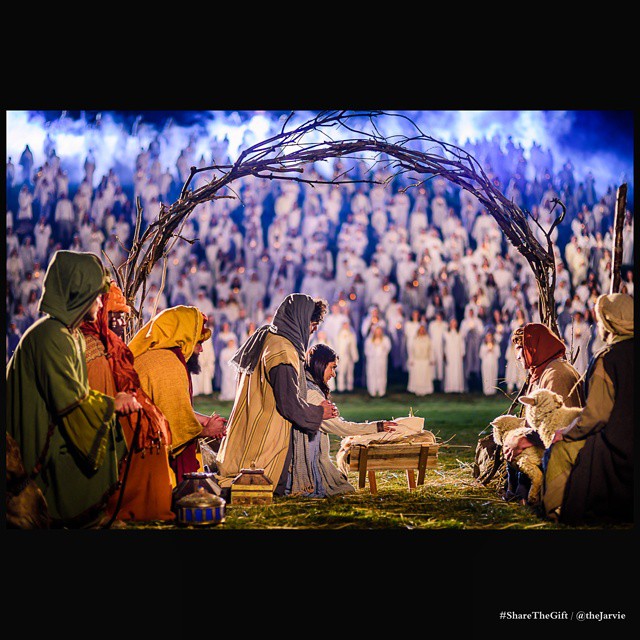 On Instagram over the last week or two we followed a few of our favorite popular people as they all converged in Provo to set the record for the most people participating in a live Nativity Scene (Scott Jarvie, Shay Carl, Peter Hollens, Alex Boye, Devin SuperTramp, Stuart Edge,  David Archuletta, and the Piano Guys).   Oh, how I wished we could have been there! What an amazing experience it would have been for our family.
Today, they released the video on the Piano Guy's YouTube channel, and after watching it there was no way we couldn't share it with you. I'm in awe of the amazing talent, planning, and generosity of these people that all came together to give us this special gift and to remind us what the Christmas season is really all about: Christ.
Equally as great, is the behind the scenes video done by Devin Graham which features the thoughts of the artists and why they participated:
Hope you enjoy, and as Steve Nelson suggested, find a way to help a stranger this season and spread the joy of giving and love to others!
Related posts: