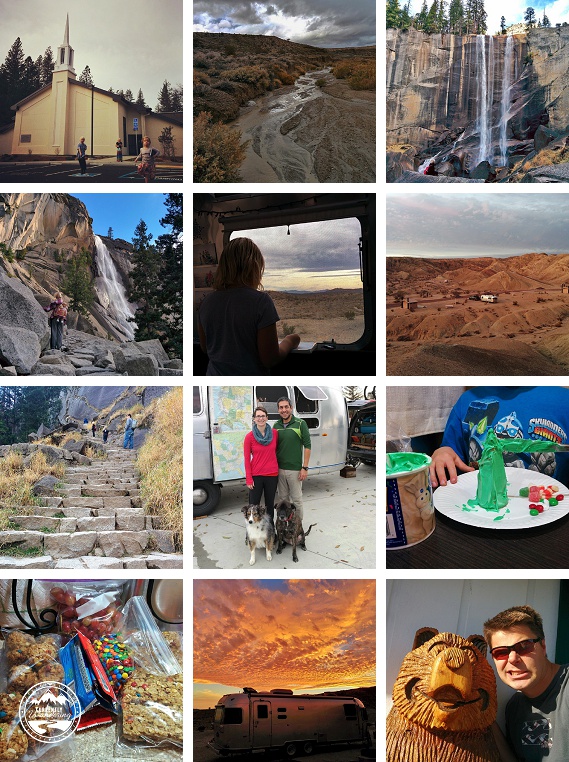 Travel Dates: December 6-12, 2014
What a great week!! We decided to head to Yosemite from the Oakland Temple, just because we could. We stayed in a little RV park outside the National Park for the weekend, and drove the hour into the Valley Visitor Center Monday morning. We then proceeded to hike about 10 miles, gaining 2000 feet in elevation up to Nevada Falls via the Mist trail and back down the JMT. We are SO incredibly proud of our kids and their little legs! I still can't believe we pulled it off. After leaving Yosemite we headed south, met up with some friends in Bakersfield and finally landed in the Rainbow Basin Natural Area outside of Barstow, CA. The desert greeted us the first night with the most amazing sunset!
From here we will head to Las Vegas on Sunday, and then pack the Airstream away into storage while we drive to Sandy, UT to be with family for Christmas!
Related posts: