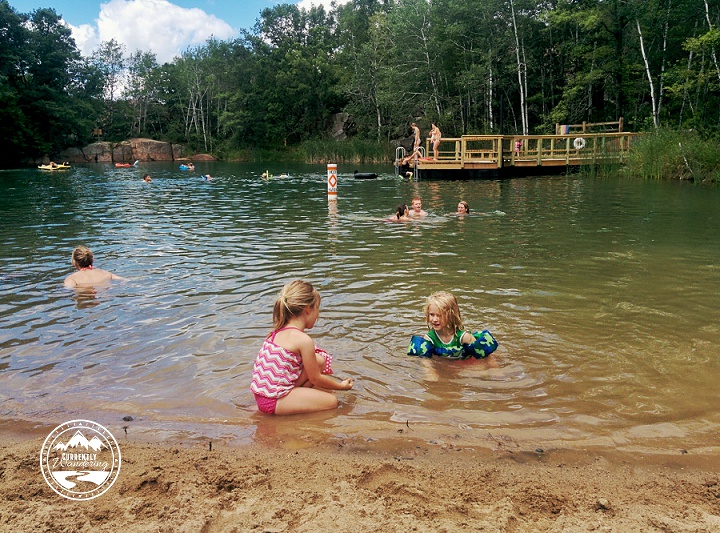 Someone I had in my head a vision of the Great Lakes region being relatively cool during the summer. Everyone is just out frolicking on the lakes, sailing, and cycling in their free time in amazingly temperate weather.
Turns out it gets hot. And humid.
We've had a couple of really mild weather days, but its also been really hot and humid. We've spent a lot of time swimming in lakes, and more time hooked up to electricity to run the air conditioner than I originally planned. Remember my plan to stay in places where we don't need A/C? Totally failing on that one.
Is that a bad thing? Not really. Just different than my expectations. We keep saying we need to go farther north to find cooler weather, but since we are going to hit the border of Canada sometime in the next week and a 1/2, maybe we just need to find some elevation instead. Realistically, however, we are just going to keep on enjoying this amazing state – heat, humidity and all,  I just won't be turning on my oven anytime soon.
Related posts: