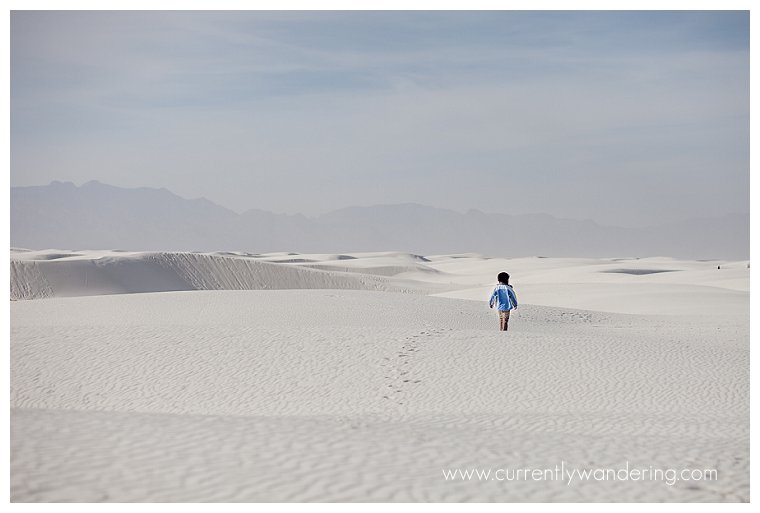 Layer upon layer of gypsum sand scattered across miles of sweeping dunes. With promises of sledding and fun we excitedly geared up for an afternoon of exploring.
When we visited: January 23, 2014

Ages of kids: 8, 6, 3

Tips: Plastic bottomed boogie boards work really well as sleds.
"Mom? Is that snow?" One of the kids called from the back seat. "It sure looks like it!"
And it did. There was a even a plow.
The kids had begged and begged all winter to go someplace with snow. This was their first year away from Utah's snowy, wintery, weather and I think they were feeling the lack of powdery goodness. However, with a promise of  "sanding" at White Sands National Monument, I think we kept them more or less at bay.
When we arrived mid-morning, it was cold enough outside that we bundled up. Coats, scarves, hats, and even gloves were employed to combat the New Mexico chill. Once the kids stepped out onto the crisp, white, sand however, all thoughts of shoes were forgotten. The ranger had even told us to make sure we took our shoes off to feel how delicate, fine, and soft the sand felt compared to the beach. Having just come from Florida a few months earlier we definitely wanted to make that comparison. The shoes never made it back on.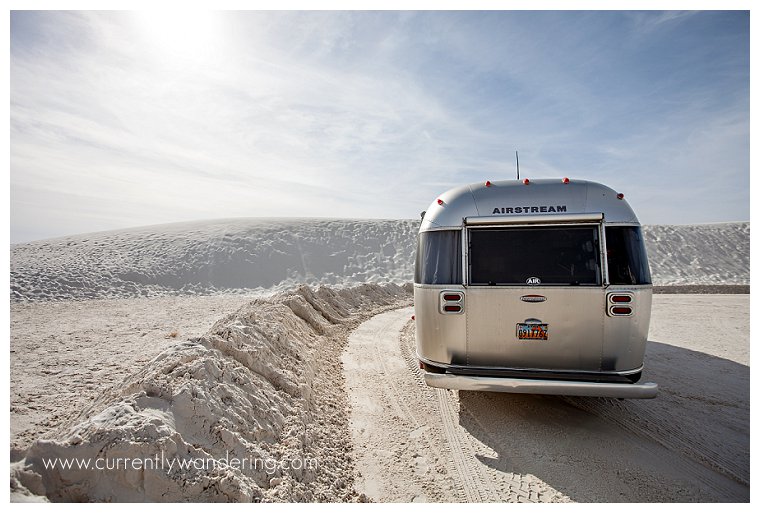 Cara was content to sit and play with her sand toys, not really interested in the activities of her older siblings. Somehow Rachel became determined that Cara needed the experience of coasting down the white dunes, and gently prodded, coached, and enticed her on to the front of her boogie board turned sled. And then halfway down, Andrew had to jump on the back as well.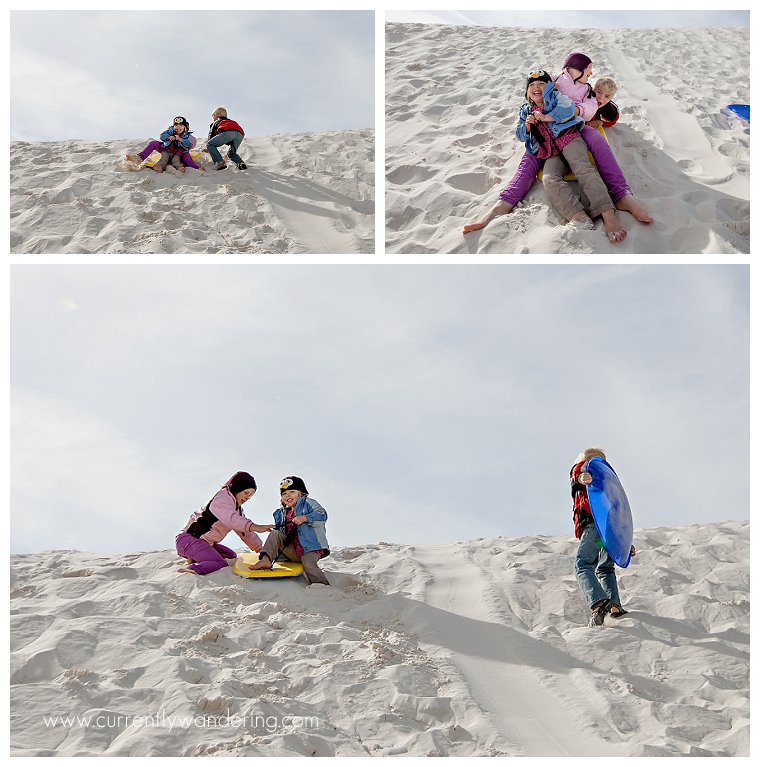 After a few minutes of play, I retreated to the Airstream to make grilled cheese sandwiches for lunch while watching the kids out the kitchen window and listening to their screams of delight through the cracked door.

Although we did one short hike, earned a Jr. Ranger Badge, and even met up with the coolest British traveling family, sanding was definitely the highlight of our visit.
Related posts: