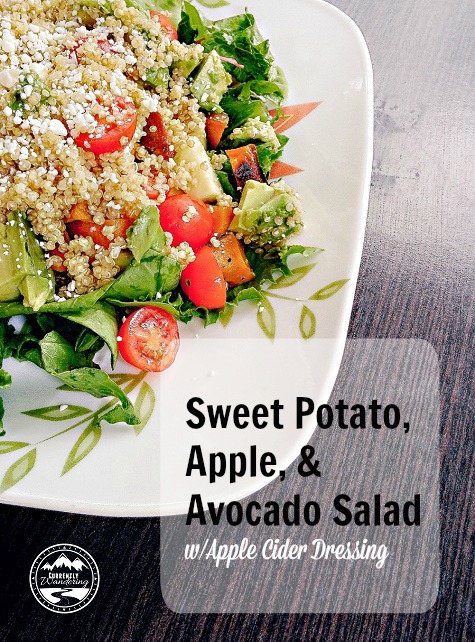 This salad is ridiculously delicious. Prior to trying out a similar recipe from Sprouted Kitchen, I had never thought of putting sweet potato in a salad. Its fabulous! Now I can't seem to stop. I like to play with the ingredients, but I thought I'd post this one as it was a total winner.
Salad
1 cup quinoa, rinsed and drained
1 lb. sweet potatoes (about 2 large), cut into 1/2" cubes
1 Tbsp. extra virgin olive oil
salt & pepper
2 large apples, diced (granny smith is my favorite!)
8 cups packed baby greens (I use mixed green leaf & spinach)
1 avocado, peeled & chopped
1/2 cup cherry tomatoes sliced in half
Feta cheese
Preheat the oven to 400 degrees.
Drizzle some olive oil in a pan and toast the quinoa for two minutes.  Add 2 cups water and bring it to a boil. Turn it down and simmer for 15-18 minutes, or until water is absorbed and quinoa is nice and fluffy. Set aside to cool.
Toss the sweet potatoes with the olive oil and some salt and pepper and lay out on a cookie sheet.  Bake for 20-25 minutes or until golden brown. Set aside in a bowl to cool.
Build your salad! Quinoa works best when you layer it right on top of the greens (totally did it backward in my photo), then add apples, avocado, and tomatoes and top with Feta cheese and dressing.
Bon Appetite!
Apple Cider Vinegar Dressing
1/4 cup apple cider vinegar
1-2 tsp. dijon mustard
1/3 cup extra virgin olive oil
pinch of salt and pepper
Whisk together in a small bowl.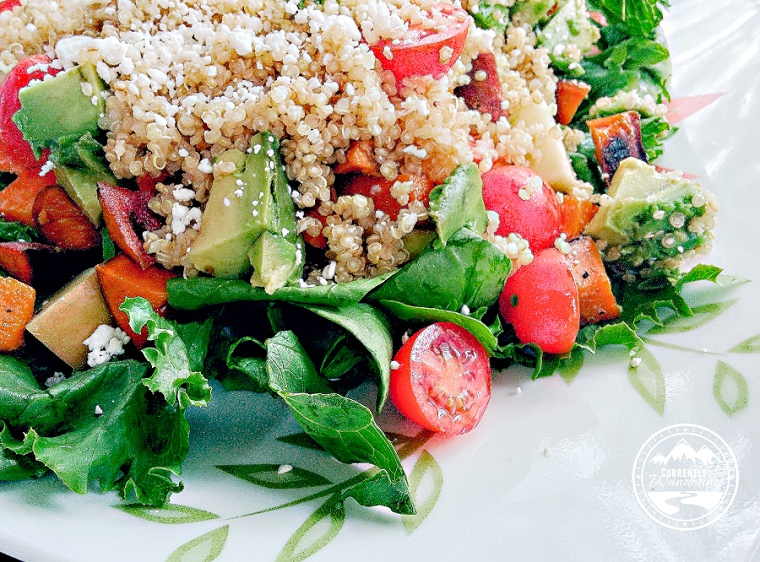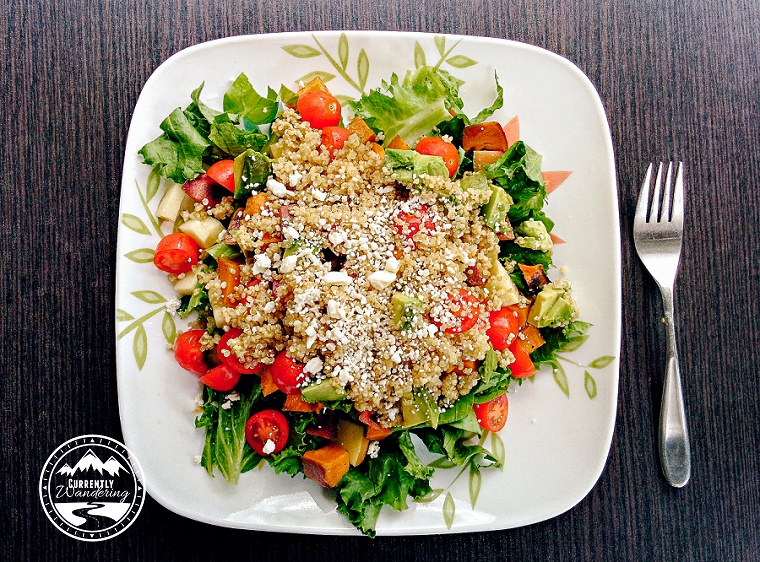 Related posts: