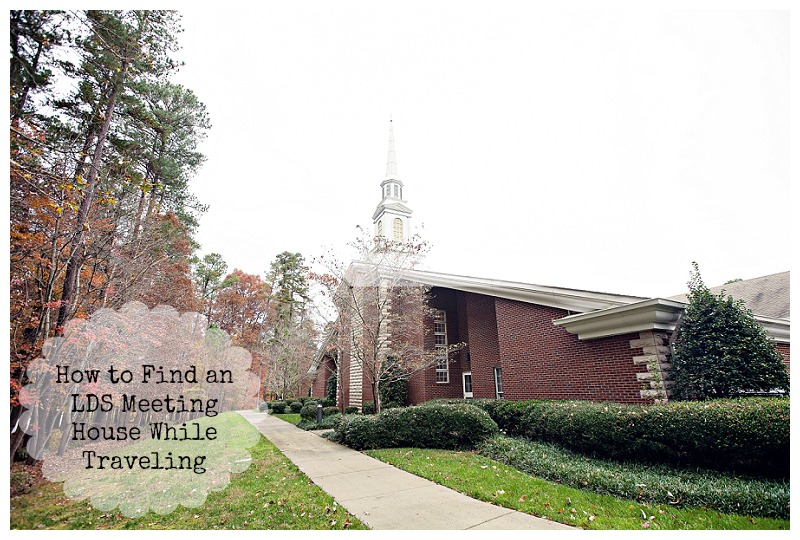 "Its seriously the smallest church building you've ever seen," I say to Jess as she wrangles Cara's dress over her head last Sunday morning.
"No way. Really? Are they even going to have a primary for the kids?" she asks.
"No idea," I respond. "But I guess we'll go find out."
We arrive at the church building (aided by Google Navigation on my phone), and it is, indeed, the smallest LDS Meeting House Jess has ever seen. Most buildings are fairly large, with a good sized chapel for a congregation of 100 families to meet in. Rows of pews, a pulpit area with choir seats, 30 ft ceilings. Not ridiculously huge, but you know, spacious. There is usually even a gymnasium (hard wood floors for basketball and other activities), and classrooms around the perimeter of the chapel & gym.
This small building, in Apalachicola (app-a-latch-a-cola), Florida had preciously one larger meeting room (could be divided into thirds with curtains to make smaller classrooms) for the chapel, regular chairs, a movable pulpit, 1 small bathroom, and maybe 3 classrooms? Maybe? Rough count there were approximately 25 people in attendance, only 2 under the age of 20 and we're pretty sure they were visiting grandchildren.
We loved it.
Arriving unannounced to a worship service 2000 miles from "home" and feeling completely at ease and in familiar surroundings is one of the blessings of being a member of the Church of Jesus Christ of Latter-Day Saints. The meetings are conducted the same, there's always sacrament meeting, followed by Sunday School, then Priesthood/Relief Society. The same lessons are taught in every class all over the world. Its comforting, familiar, and helps us continue to worship and be strong in our faith in such a transitory life style.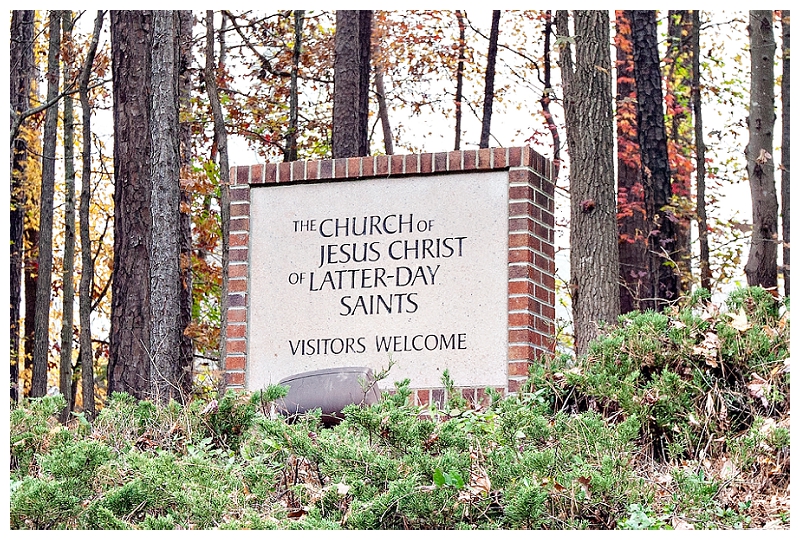 Finding a nearby ward to attend is actually very easy, using some of the tools the LDS Church has produced and here's a run down of how to do it:
To get started, visit lds.org/maps and click on Find a Meetinghouse. Enter an address, or even just the name of the town you are in.
The map will show locations of LDS meeting houses and other nearby buildings such as CES buildings and Family History Centers. Click on a location, and it will tell you which wards meet in the building, and what time their meetings start.
If you click on a location and you see information not related to a ward, click the 'Other Units Here" link at the bottom of the popup box, and it will show you local meetings.
If you know your address, you can get driving directions (which will include a time estimate). As you are visiting a ward, you can really select any meeting location and time to fit your schedule. Meetings typically start anytime between 9 and 11, with times sometimes ranging from 8am to 2pm, depending on how many wards meet at that location. Choose a meeting time that works well with your schedule, and enjoy your worship!
This week for us? We'll be attending the Gulf Breeze Ward, starting at 11. See you there.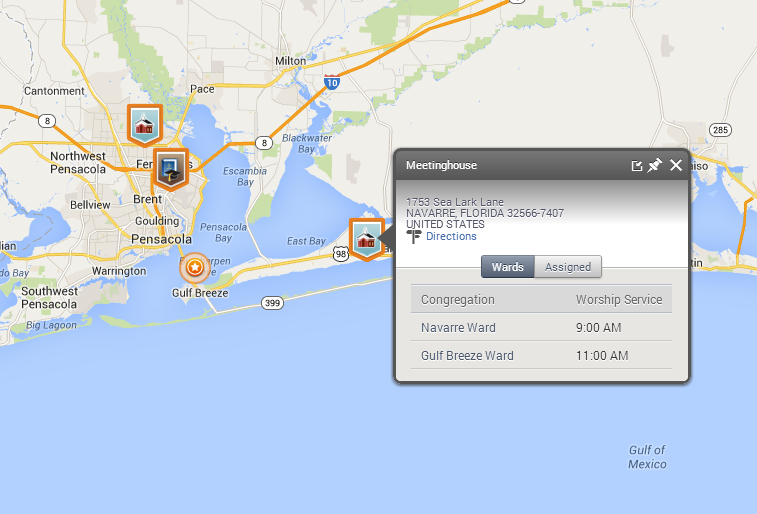 Related posts: