Travel Dates: May 17 – 23, 2014
We finished up last weekend at Fremont Indian State Park by exploring the underground Pit House, visiting nearby Historic Cove Fort, and even taking the kids on a 5 mile bike ride.
Next we headed to Sand Hollow State Park with a beautiful reservoir, red rocks, and fun wading in the water. The kids even convinced us to rent a kayak one evening for a paddle out on the lake.
After a day doing laundry, grocery shopping and playing at the local splash pad while Sam worked we packed up and headed to Snow Canyon State Park to meet Jess' family for the Memorial Weekend holiday.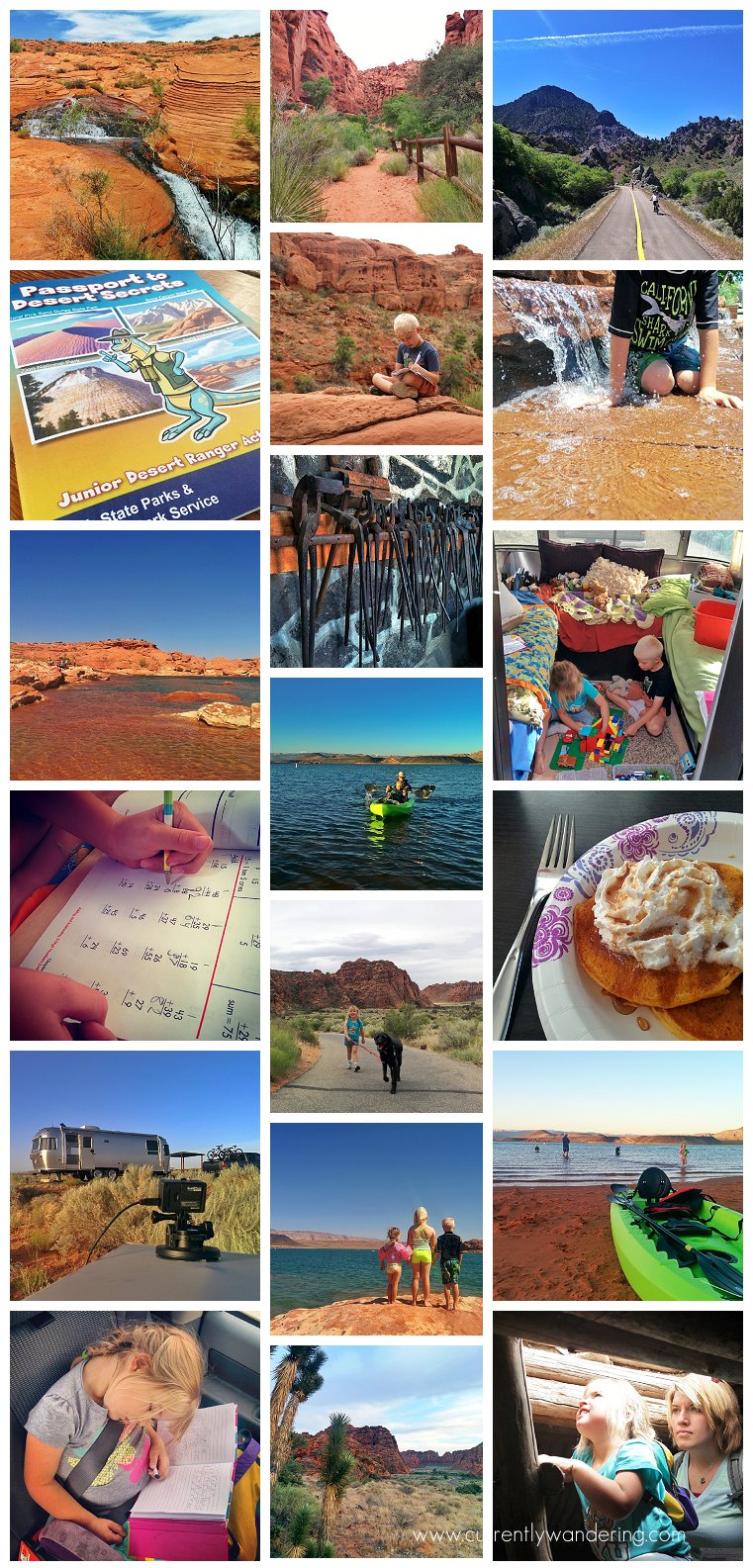 Related posts: