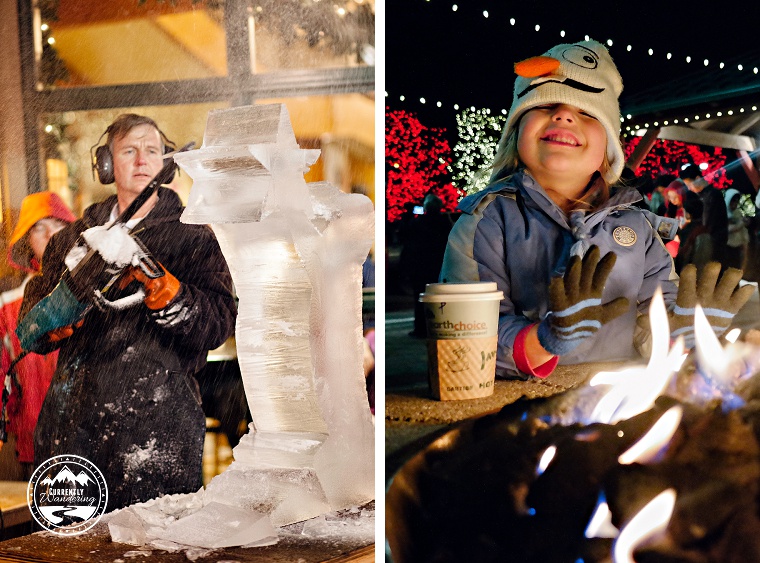 I feel a little overwhelmed right now. Have you noticed the lack of posts this week? Yeah… That. It turns out that I've been really, really busy.
When I think of our Christmas last year, I get fuzzy feelings with how "perfect" it was. No stress of shopping (it was all ordered on Amazon and delivered to my aunt & uncle's house), we were able to find a great little state park, we bought our Christmas tree, hung out with family, Santa found us, and we relaxed.
This year, I'm still waiting for the relaxing part. I feel like my poor kids haven't seen me in days (not true, as we went to the zoo today), and the shopping list is endless. To top it off, we completely turned our plans inside out and decided NOT to gift our kids skiing lessons this year as things were just not working out how we imagined they should.
However, we are so grateful to spend quality time with family. Instead of skiing together, we decided that our "experience" this year was having Christmas and Grandma & Grandpa's house, and that we needed to focus on that. It has been glorious. The kids are excited every morning – they play, feed the dog, read books, and generally just get to BE here with people they love. We've seen Christmas lights, watched the animals get fed at the zoo, and today we are going sledding. In the SNOW. They desperately want to build a snowman.
Maybe it is a little more crazy, but you know what? It's worth it. We'll go back to simple and uncomplicated in January.
Related posts: