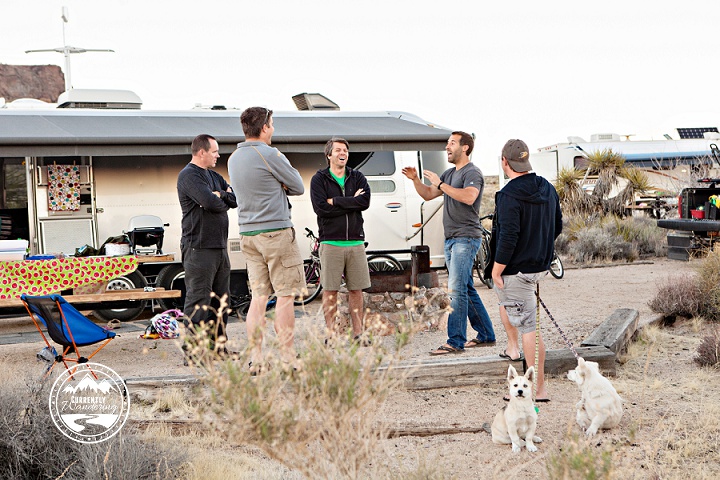 When I think of a nomad, wandering existence it can appear to be pretty lonely. Constantly in new places, no neighborhood friends to see everyday, and a new church congregation every week.
We've found, however, that sometimes just the opposite is true. Life can get a little TOO social sometimes. With many full-time families and couples on the road or preparing to hit the road, there are myriads of opportunities for social engagements.
Add the weather into account, and we have realized that during the winter most everyone is in southern California, Arizona, or Florida and chances are we'll run into a few (or a lot) of travelers.
Recently, we had a rather fun meet-up in Mojave Desert National Preserve with 4 other families. Its fun how traveling with one other family (we'd been hanging out with the ADVODNA crew for at least a week already) can snowball into a large potluck with hoards of children running around like crazies. It's fantastic!
We met up with David & Bridget from @journeywithhappiness: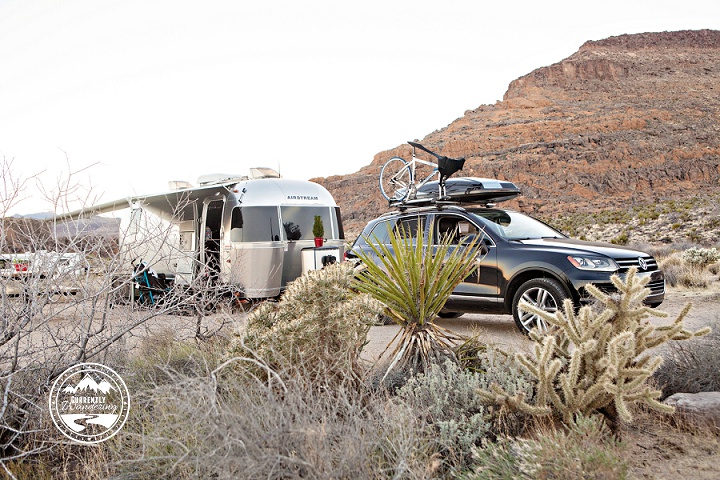 Amber & Todd from @campytrails: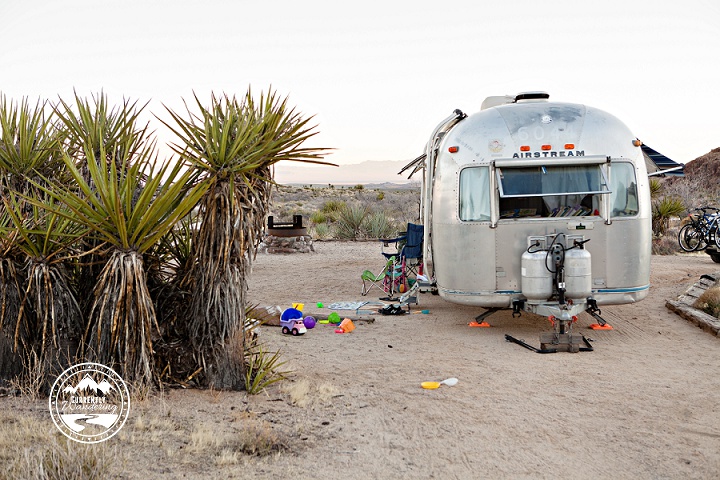 Jason & his girls from @ramblingfamily (the approved non-Airstream interloper – his wife and eldest daughter were in Texas for work & orthodontist appts):

and, of course, Dave & Ann from @advodna_dave / @advodna_ann

The other nice thing about meeting up with other traveling families is they all know we aren't on vacation. Most everyone works, kids have nap time, other kids have to do school work. People are generally laid back, no stress, and don't need to hang out every second of every day. We generally all did our own thing in the evenings, but one night we decided to get together for a campfire and potluck dinner. We even put the kids to bed and had some adult time around the campfire afterwards as well!

Another fun thing to do in Mojave National Preserve is hiking! Surprisingly, there are some great trails in the area both near Hole in the Wall Campground and elsewhere in the park. The kids and I left early one morning to drive the 40 minutes to the Teutonia Peak Trail. The trail is flat for about a mile and then climbs about 700 ft up into the hills for a great view of the park. I was pretty impressed with my kids, and even more impressed with myself for taking them while Sam worked!

Near the Hole in the Wall Visitor Center
there's also the Rings Loops Trail that we hiked one afternoon as a group. The trail circles the base of one of the buttes, and then climbs out of a canyon using these rings bolted into the side of the rock. With 3 dogs and a few small kids we had a good time getting everyone up and over but we made it!


We had also heard rumors that the Kelso Depot (main visitor center), as well as the Kelso Dunes were worth a visit, but they were too far from our campground to reasonable drive in. Mostly, we just enjoyed relaxing, talking with friends, and enjoying the amazing desert sunsets. Before we all headed our separate ways, David pulled out his drone and let Sam take his hand at creating a "dronie" video. Check it out!
This park suprised us with its beauty and wide variety of activities. It is definitely worth a visit (or two) if you are in the area!
Related posts: