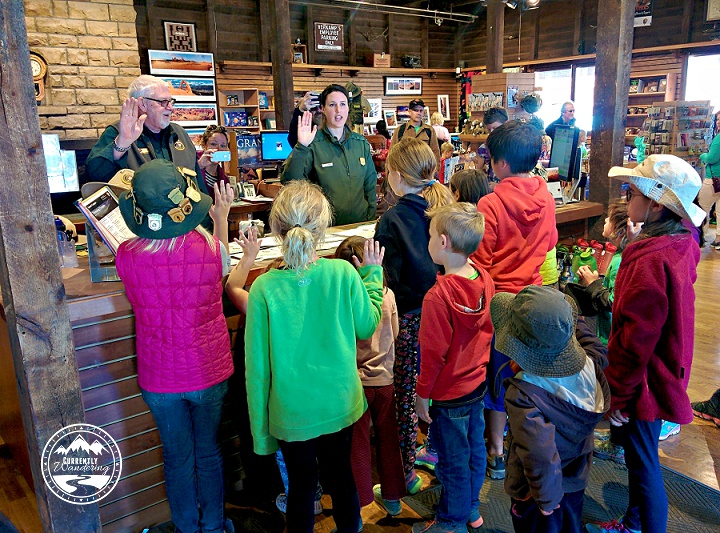 Spring break is a wonderful time for family adventure. I've watched the past few weeks as friends have taken trips to a variety of destinations. I love seeing their adventures, knowing how much our own adventures have blessed our life.
For full-time travelers, spring break represents the beginning of a complicated process. During the winter months we enjoy the luxury of empty campgrounds, no need for reservations, and an infinitely flexible schedule. Spring break brings forth a flood of 'normal' people, making the most of their week off work and school. Campgrounds fill up, venues are busy, and traffic abounds.
This year, we saw both ends of this phenomenon just a few days apart. We visited the Grand Canyon during Spring Break season, and though the visitor count was surely on the light end of the scale it felt busy and crowded. There were at least 15 kids all getting sworn in as Jr. Rangers at the same time! We also visited three other National Monuments in the Flagstaff area. While not as crowded as the Grand Canyon, there were definitely more families out and about.
In a funny twist of events, while walking one trail at Sunset Crater National Monument, we chatted with an elderly Swiss couple that has been in the United States for a few months. They looked at our group of 7 kids (between two families), smiled, and asked "Spring break?" with a slightly confused look on their faces. I nodded and said "Yes" while they responded with, "But spring break was last week in New Mexico!" We then had an entertaining conversation about how "Spring Break" occurs anywhere from March- April and chances are it'll be Spring Break somewhere during that time and even follow us full time travelers around!
In contrast, just a few days later we visited Navajo National Monument on our way out of Arizona. The park is so far out of the way that there is no admission fee needed. Though we were not the only visitors, most of our time in the visitor's center, on the trail, or at a viewpoint was spent with just our family.
I'm grateful that we can visit so many beautiful places without navigating the crowds common during peak season. Our visit is more relaxed. I'm able to let the kids roam further and worry less about losing them in a crowd of having them bother other visitors. These quiet times exploring new places is what really seems to bind us together as a family.
Related posts: