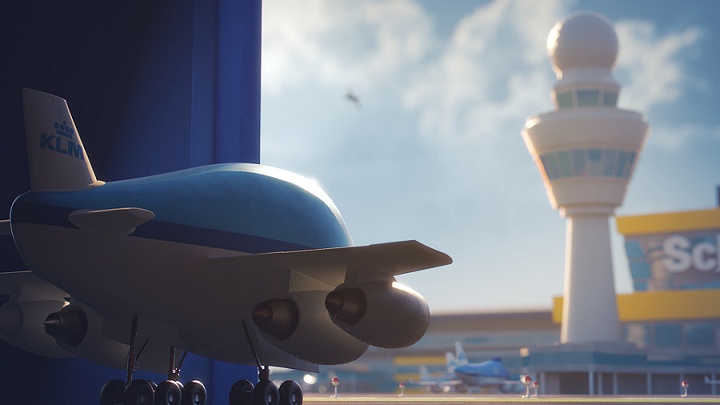 In a huge leap of faith, we bought airplane tickets from Chicago to Salt Lake City for this fall. While we didn't originally plan to exactly go to Chicago, Southwest Airlines was having a sale so Chicago it is!
We knew that we needed to be in Sandy for Andrew's baptism on Sept. 5th and rather than drive from the Great Lakes region back to Utah and then spend MORE time out west, we decided to just fly. Plus, we're calling the tickets birthday presents for all the kids (we fly out the day after Andrew's birthday and fly back the day after Rachel's) so that's a double-win. The kids are ridiculously excited!
In almost serendipitous timing, I received an email from the marketing team for KLM Royal Dutch Airlines regarding their super cute animated series about a small plane named Bluey and his adventures. The series launched last November and has been super popular with young travelers.
Cara and I laid in bed one morning and watched the short film and her response was, "Let's watch it again!" Obviously a hit. Check it out:
We also watched their YouTube video "Auto Pilot in Action" which shows a pilot flying from Amsterdam to London and the various controls and autopilot settings he uses. We found it rather fascinating and a perfect segway into talking about pilots and flying. I'm sure we'll do more research and call it a "unit study" as we get closer to flying ourselves!
KLM also has a great list of tips for traveling with children on their airlines (I'm sure we'll be looking up MANY tips for our non-stop flight before we leave) which you can check out here.
In the meantime, we can't wait for our flight and the next Bluey adventure!
Related posts: