Every year we've managed to spend Halloween with friends or family. We don't always choose to spend holidays with other people. In fact, for many we'd rather be off in the desert (or at the beach) by ourselves. Apparently Halloween is the exception.
Travel Dates: October 24 – Nov 1
Last year we spent Halloween with my family in Utah, coinciding with both Andrew's baptism and my cousin's wedding. The year before that we were in Lincoln City with some Instagram traveling friends sporting some frosty costumes.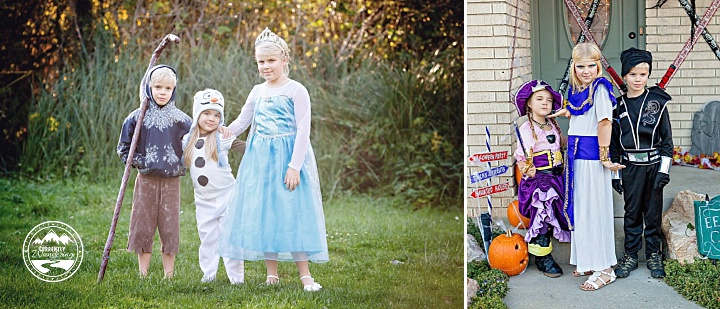 This year Sam had a geek conference in Mountain View, California so we stayed a few extra days in town to spend Halloween with the Siminoff family. We met them last winter in the Florida Keys and they fast became some of our favorite people. They spent a year in their truck camper touring the US (with a side trip to New Zealand and Australia!) and are now back in their sticks and bricks.
Happily for us they have a very long driveway, full hookups, neighbors with chickens, and take payments for their "campsite" in chocolate chip cookies, staying up until 2am talking, and fresh pineapple.
It's been a fabulous week.
The Costumes
In the last 6 months Rachel and Andrew both earned their Hogwart's robes through our Family Store. I was impressed they thought that far ahead and made sure they would get their costumes with plenty of time to spare.
Sure, dressing up as Hogwarts students isn't particularly original, but how many kids have you seen that actually wanted to be in Slytherin?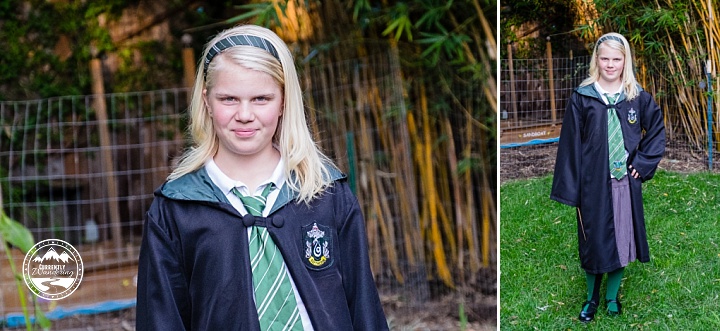 Andrew chose Gryffindor (since they obviously couldn't be in the same house), which means Cara was left with Ravenclaw or Hufflepuff.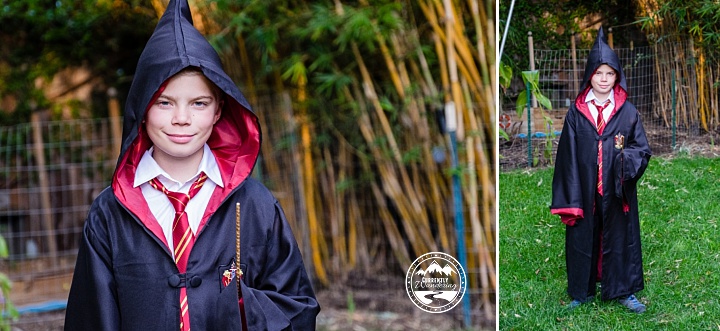 Cara didn't earn her robe, however, so we swiped a knight costume destined for Goodwill, added  a cheap sword and cardboard shield and she galloped off into the sunset to save the day!


Pretty cute kids. We don't have tons of room for costumes to hang out in the trailer with us, but the kids actually dress up in their robes quite frequently and play so we'll find room for them somewhere.

The Events
We kept things pretty low key. We made some really easy Pumpkin Rice Krispie Treats, attended the local LDS Trunk – or – Treat, and carved pumpkins. Rachel and Sam had been cooking up a microcontroller lit pumpkin for the last month or so and are happy that it worked out!
Halloween Night was spent out combing the streets for MORE candy (not that they needed it!) with the neighborhood gang and then staying up way past bedtime.


We are all sugared out! I love being able to spend holidays celebrating with friends all over the country. It really does make each year unique and memorable – we get to not only remember WHAT we did, but WHERE we did it.
How about you? What was your favorite part of Halloween this year?
Related posts: