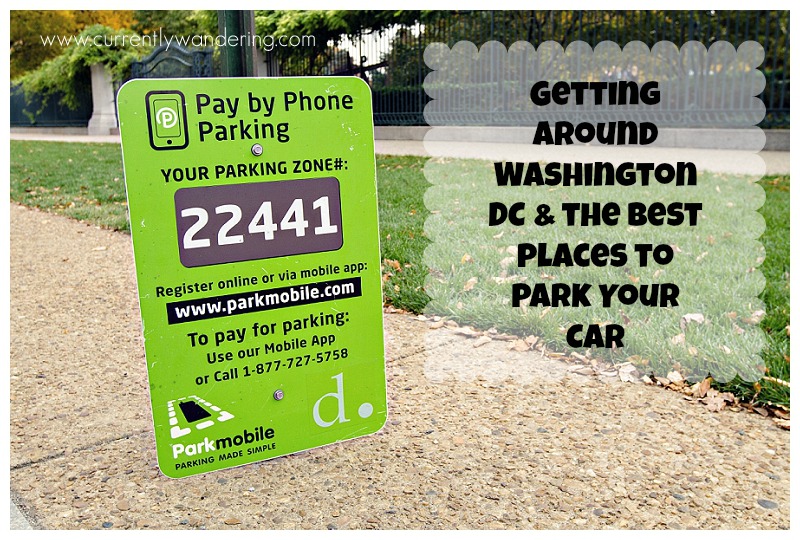 Getting around Washington DC was a bit nerve racking at first. I remember the first time we drove in, just praying we could find a parking spot that was anywhere near the National Mall. After a few trips in, I started to relax and didn't worry about it anymore. Over the three months we were in the area, we always drove in and found either free or paid parking and then walked.
While researching our options, a lot of websites and blogs I found recommended taking the train in. Although it can be fun and convenient, I also found it cost prohibitive with a family of 5. It was much cheaper to pay $20 for all day parking at a garage than to pay to park at the park-and-ride lot (seriously?) and then also pay the train fare. There are different fares for commute time vs. non commute time as well and the whole thing was just confusing. Hence, we opted to drive.
There are a couple of streets you can park on for free: Madison Dr., and Jefferson Dr. are both limited to two hours. There's also the Rock Creek and Potomac Parkway NW behind the Lincoln Memorial that has 3 hour free parking right along the river, as well as Ohio Dr. closer to the FDR Memorial and the Jefferson Memorial,
All of the paid on-street parking its pretty great and convenient. If you download the Park Mobile App (Apple, Android) before you go, you just need to type in your parking zone and the app will easily start a parking session. They charge you a little bit extra as a credit card fee, but being able to add more time to the meter from inside the museum was really convenient. The app will also send text reminders that your parking session is expiring.
Just be aware that they do restrict the on street parking on many of the streets during commute times. You can park between 10am -4pm, and then again after 6pm I believe. We did lots of little short trips into the city, so this usually wasn't a problem. Just make sure your car is off the street before 4pm.
For a map and how to bike the national mall with your kids, see THIS post that I wrote a few months ago.
We did ride the metro once, but it was mostly for fun. After our tour of the Capitol Building, we jumped on the metro and rode it up to the White House and then back to our car. It was fun, I just don't know that I'd ride it all over the city with my kids.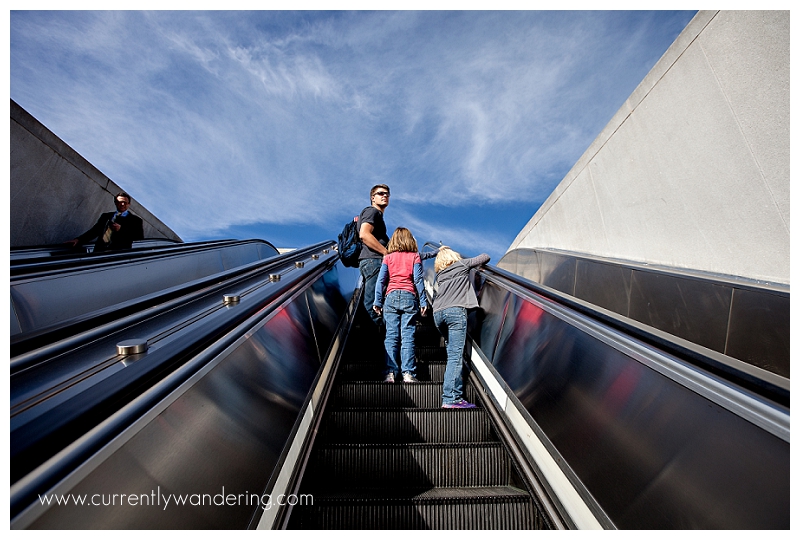 Have you had experience parking or taking transportation in Washington DC? I'd love to hear about it!
Related posts: