When we finally got to Virginia I felt like I deserved a few days off. I wanted to lounge around, stay in my pajamas and really just not do a whole lot. So, we did. And we got bored. REALLY bored. The kids were fighting, I was not happy, and we all kind of just moped around (with the exception of Sam who was busy trying to make up for 3 weeks of only working half time). Monday I decided that was enough and we needed to go SEE something to prove we really made it to the other side of the country. We packed a picnic dinner and headed in to the National Mall to be tourists.
I'll admit that parking in downtown DC stresses me out. There really is no good way to do it – and to take our whole family in on the metro is cost prohibitive. Kind of a no-win. After some googling around I found out that if you park on Ohio Street it is free, and fairly close to the Lincoln Memorial,  but good luck actually finding a spot. We got lucky.
Lincoln was such a great man and president. I'm sure my kids did not even begin to comprehend the important of this memorial, but it was inspiring for Sam and I. Mostly they ran around and got their wiggles out. Having young kids is one thing that makes this trip harder. I really doubt they will remember much about the things we see here. I came when I was 15 and barely remember. But, that's why we come back right? To remember.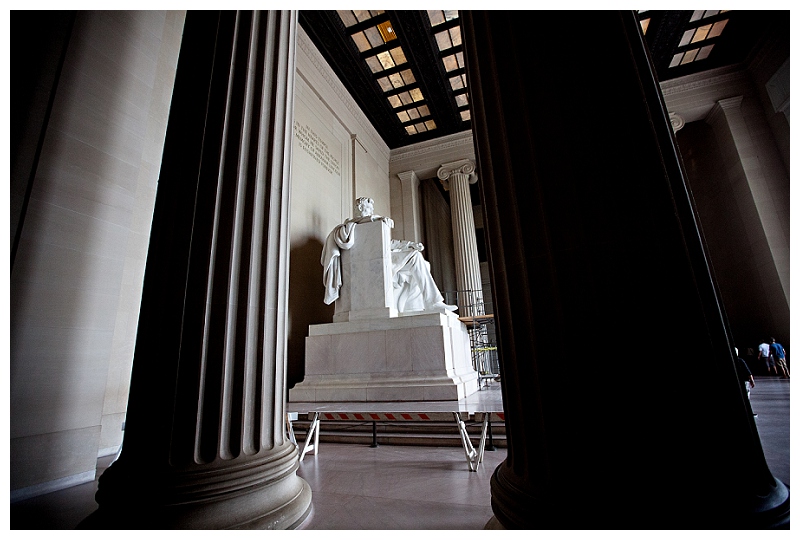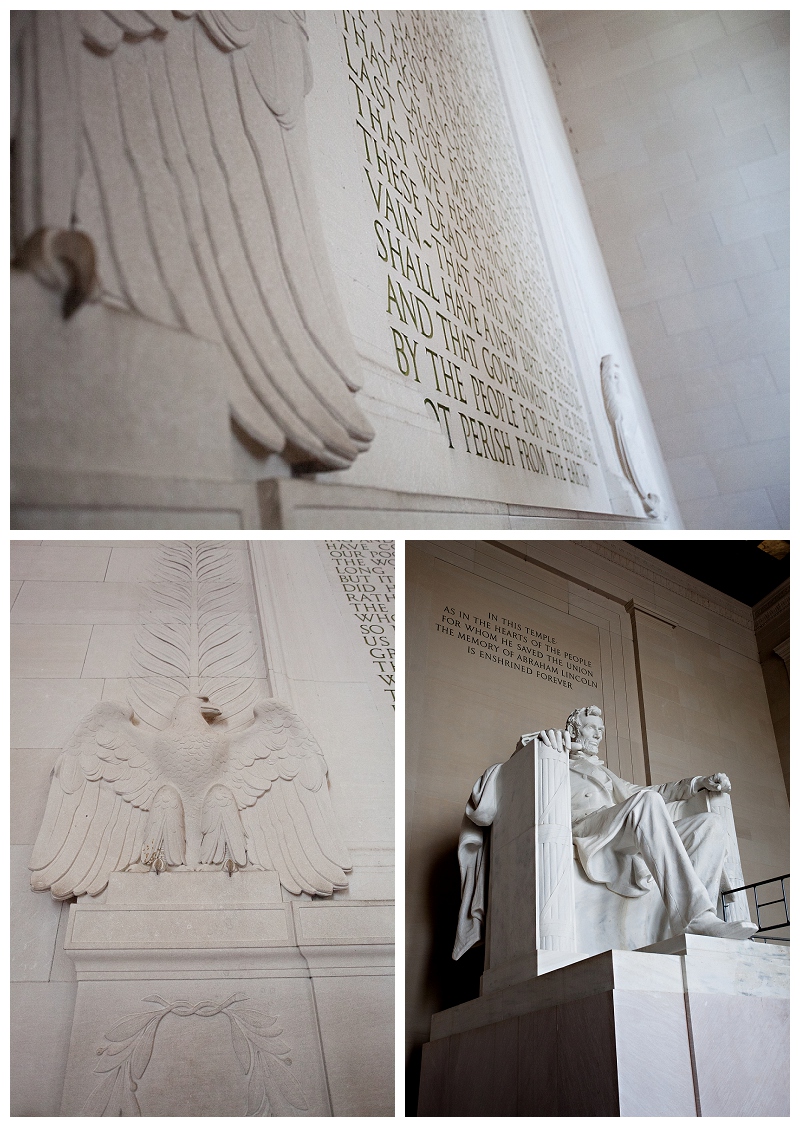 One thing I also learned is that the National Mall is run by the National Park Service. Totally makes sense (because who else would be better?) but it just didn't occur to me. When I think of National Parks, I think green grass and trees, or red rock formations. They also have a really cool smart phone app with a map and lots of awesome information about each memorial, and you can also have your kids participate in the Junior Ranger Program and earn a badge. We didn't get one this trip, but next time we are up there we're going to grab it and get started.
We had our little picnic dinner along the reflecting pond. One of my observations is that there were runners EVERYWHERE. No joke. Maybe because we went in an evening after work, or maybe because the weather was absolutely gorgeous (ie not humid) but wow. Everyone was out for exercise.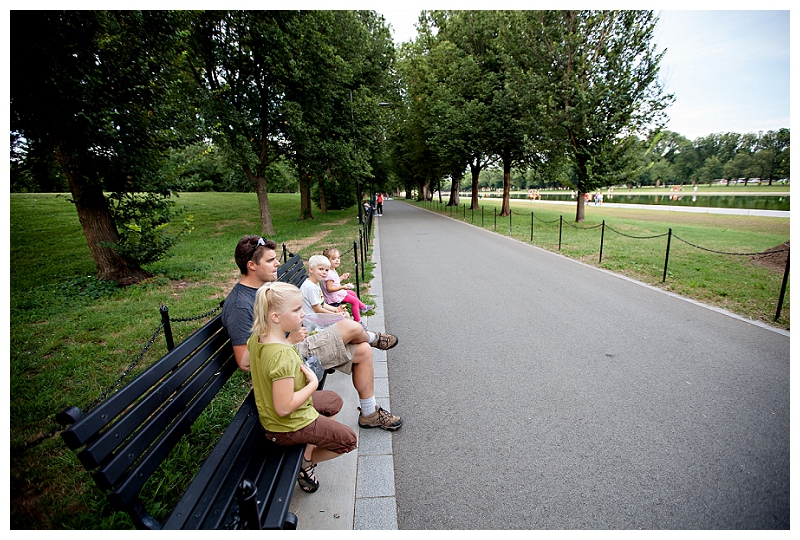 This is the WWII Memorial. It was gorgeous. I felt it helped me get a sense of the vastness of the war and how it really did engulf the whole world. They have the battles in the Atlantic and Pacific on either end of the fountain with the countries involved in each front of the war. Mostly my kids just wanted to practice their balancing skills, but that was totally fine with me.

After almost 3 weeks of traveling it was great to finally get here and really FEEL like we were here. You know? And we weren't in a hurry. We didn't have to see everything in one day – we'll be here for months after all. And our conclusion is that we have to stop traveling slowly. We went from 3 weeks of fast pace and always moving to nothing overnight.  It was a crazy change of pace – one that we didn't like. So, we'll do better next time. 
To see the full gallery, visit our travel photos here.
Related posts: