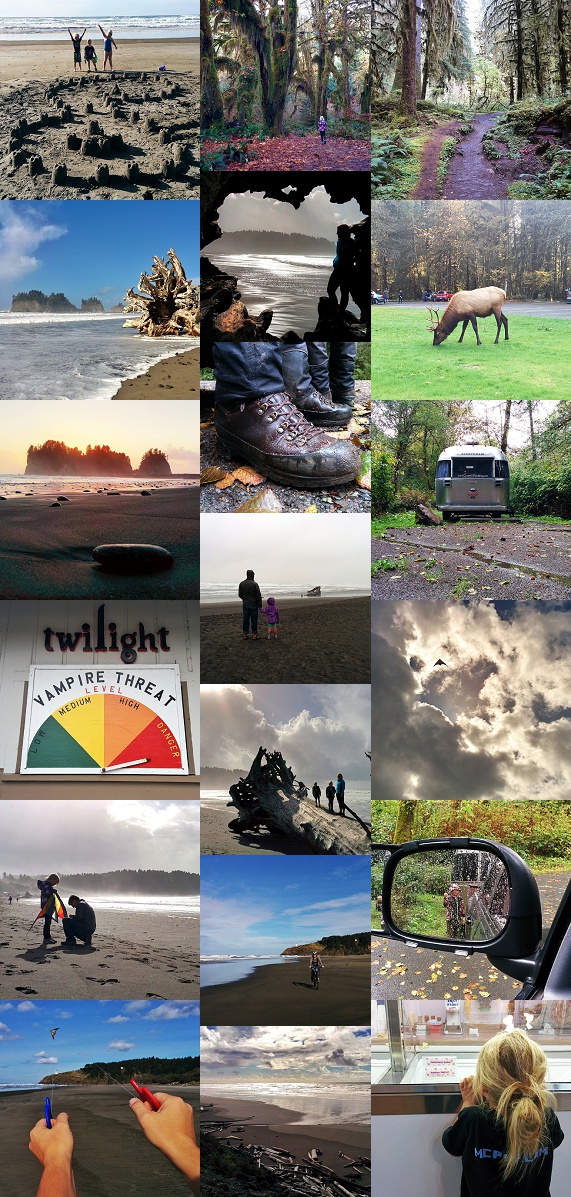 Travel Dates:October 11- 17, 2014
Mixed in with all the rain this last week, we also had some great days of sunshine! We took full advantaged of the fun by flying our kite, exploring the driftwood logs, visiting the Hoh Rainforest, and building sandcastles on the beach!
Watch out for the logs though as they are SUPER dangerous. Sam was able to help a guy who twisted his ankle as the log underneath him rolled due to the incoming waves.
Cara had a mild success in potty training, so we rewarded her efforts with ice cream! That seems to be the only thing that is currently working.
After Rachel hitched us up in the rain, we left La Push, WA and started heading south ending up at Fort Stevens State Park just over the WA/OR border. Maybe we'll finally see some sun?
Related posts: