We have earned quite a few Jr. Ranger Badges in our travels, but sometimes they aren't easy to turn in after we've visited different areas of some of the larger parks. Luckily, the NPS plans for this as also has the option to mail in your booklets when you get home.
When we showed up at the Hoh Visitor Center in Olympic National Park to find it closed (so annoying) we decided to test out that theory.
Surprisingly, mailing in our booklets was quick, easy, and actually quite fun!
First things first, I called the main visitor center in both Olympic National Park, and Mt. Rainier National Park (where we had picked up our Wilderness Explore 50th Anniversary booklets) to get an address to mail in. I figure I could dig around on the their websites, or just call and get the exact address from a ranger. I had to leave a message at one of them, but they were quick to call me back.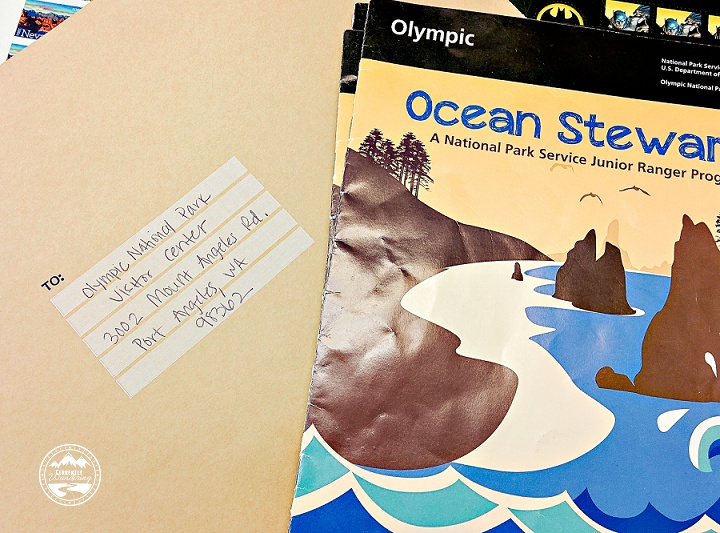 Next up, we took the booklets to the nearest post office. By this time we were in Eastern Oregon, so the closest town was Mount Vernon. Super cute, small town post office. We used Sam's parent's address in Petaluma, CA as a return mailing address (indicated on a post-it note inside the envelope) since we knew we'd be there for Thanksgiving and it would give the NPS a few weeks to send us the patches.
And send them, they did! About a week and a half later, we got a call from Sam's mom to say we had two envelopes from the National Park Service. The rangers wrote super awesome notes for the kids, including the patches as well as our booklets to keep!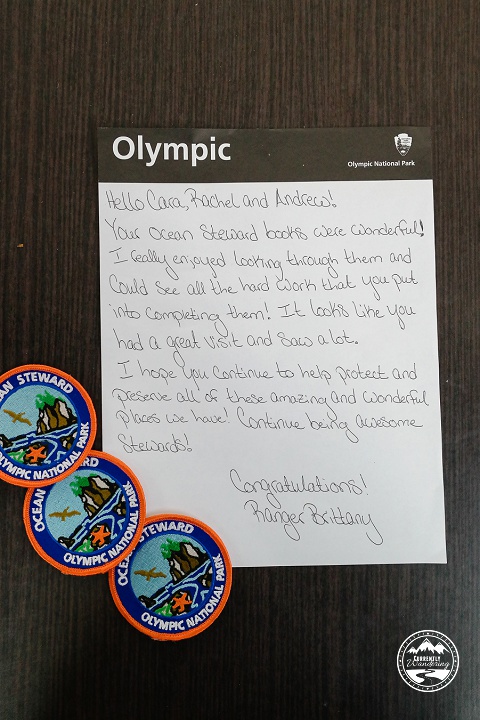 Easy enough, right? It was *almost* easier than taking the books in to be inspected by the rangers. Almost. It would definitely be worth mailing in if you've got a younger child that doesn't make the age cut and you have a stickler of a ranger that refuses to give them a badge. Its never happened to us, but I've heard stories!
Short story is that if you don't have enough time to return to the visitor center (or you are out on an amazing hike and are racing against the clock to get back in time and only just barely make it as the rangers are stepping out of the door for the night – not that we'd know anything about that), there definitely is another option to still get your badges!
Related posts: