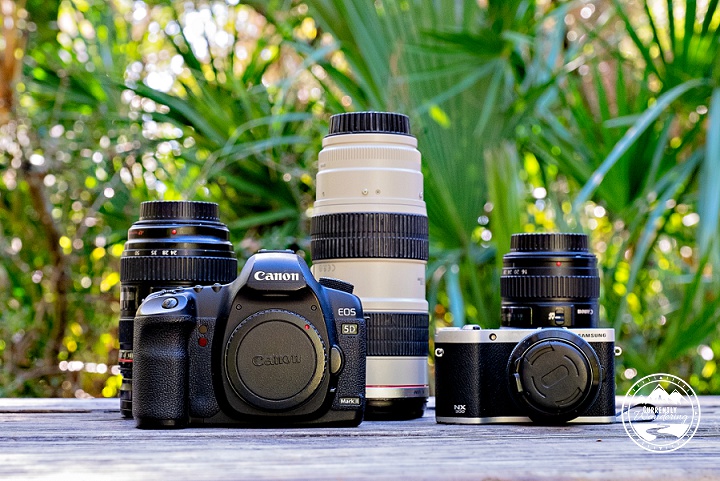 I own far too many cameras. In all honesty, its probably a photographer thing. Or maybe just a someone-who-likes-to-take photos thing. Unfortunately, the overabundance doesn't end with cameras. I also have lenses, an external flash (or three), a light stand, Pocket Wizards, and quite a few other gizmos needed to create beautiful, stunning, portraiture.
Only I don't do that anymore.
I waffled with the decision to try and run my photography business while we traveled. I thought through pricing, locations, and even how I would attract clients. In the end, I just didn't have time. Travel IS my hobby. There's not a whole lot of time for anything else. We also travel in an Airstream roughly the size of your master bedroom and there's really just not ROOM for a whole lot else.
After becoming increasingly annoyed with the limitations and size of my Canon 5D Mark II, I knew it was time to switch things up. I debated long and hard between the Canon 6D and the Fuji X-T10 with the Fuji ultimately winning the match for a couple of reasons:
Fuji X-T1o in silver on Amazon, Body Only
Lightweight. Mirrorless cameras have smaller camera bodies than SLRs. I'm sure Sam could hold a discussion on the technical details (he is the one that has always been good at that), but I'm just happy with a simple, side by side, tactile comparison. After lugging my SLR and 3 lenses in a carry-on bag to Utah last fall I vowed I would never carry that much weight again. Having "professional" gear wasn't worth the trip to the chiropractor.
Takes Quality RAW Images. This isn't necessarily a reason to switch, but knowing that I could get high quality RAW images similar to my 5D Mark II was reassuring. I wasn't going to lose anything I valued in the quality of my images by switching to a "non-professional" camera body or brand.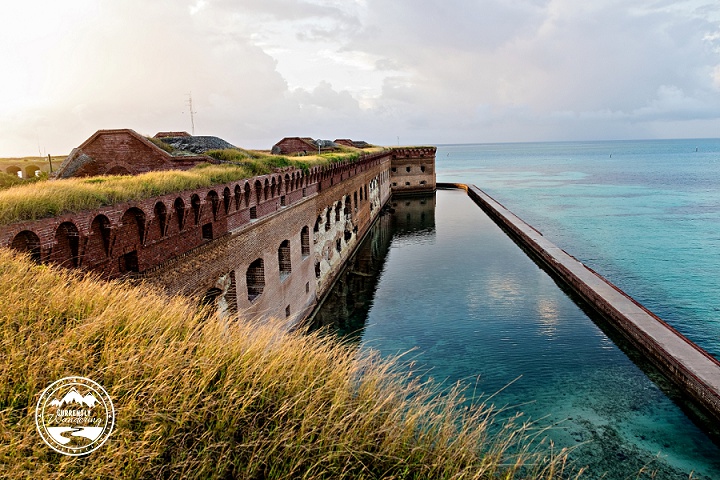 Quality Lenses. Like any other camera brand, there are a variety of lenses to choose from. I typically find that I'm happiest with the expensive ones. Quality glass often makes more of a difference than the quality of the camera body, and I found plenty of honest, happy reviews about Fuji's glass. I ended up buying the Fujinon XF 16-55mm F/2.8. It has a constant aperture, high-speed auto focus, is weather resistant, and sharp. Yes, the lens is almost bigger than the camera body, but I used my 24-70mm f/2.8Canon lens probably 85% of the time and this was a good equivalent with a little bit of a longer reach once you factor in the crop sensor. I could have gone with two, or three other prime (non-zoom) lenses to cover the range, but the idea behind the switch was LESS, not more. I've already done the 6 lens thing. I wanted one lens.
Built in Wifi. This wasn't necessarily a tipping point for the X-T10 as the Canon 6D also has built in WiFi. My 5D Mark II decidedly does not. It was driving my crazy. I loved the feature on our Samsung Nx300 and to not be able to transfer from my "big camera" straight to my phone for social media was annoying.
Electronic Viewfinder AND Screen. This camera has both an LCD screen and a viewfinder. It FEELS like a small SLR because I can still hold it up to my eye and shoot. But, I also have the advantage of a tilt screen when I don't feel like getting on my stomach in the dirt. Not new for many cameras, but this was a bonus over my 5D Mark II. I also love that what I see is what I get. No more "chimping" the back of the camera to see how the shot came out.
Personal Support Group. Seth & Drea Hughes (on Instagram here and here) are a traveling couple that I greatly admire. Seth is a fantastic professional photographer and recently made the switch from Canon to Fuji. I thought he was crazy, but he kept telling me how awesome, lightweight and great his X-T10 was. I'm so grateful for his patience as I asked a million questions and wavered in self-doubt. Check out his post on the switch here.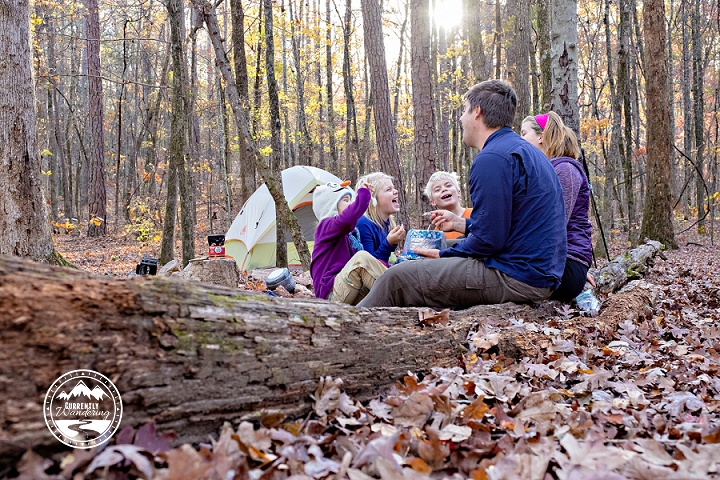 The Controls. There's definitely a learning curve to switching camera brands. Especially going from SLR to mirrorless. After a few frustrating days, I fell in love with the controls on the X-T10. I've set it up to mimic fairly closely the buttons on my 5D Mark II and only after a short week I felt the buttons and knobs were intuitive and easy to use.

In addition to selling my 5D Markk II, I also unloaded a 35mm f/1.4, a 16-35mm f/2.8, an 85mm 1.8, a 70-200mm f/2.8 IS,  a 24-70 f/2.8, and my Samsung Nexus 300 & 20mm pancake lens. Whew. See? Way less than I used to pack around (as evidenced by this What's In My Camera Bag blog post from 2 years ago).
While I still LOVED the Samsung, the idea behind it was a lighter camera when I didn't want to lug my heavy SLR around. After buying the Fuji, it felt redundant.
Do I regret having all that gear to begin with? Absolutely not. I don't regret running my own photography business, and shooting weddings is very different from candid, lifestyle travel photography. In addition to taking pretty photos,  I developed useful interpersonal skills, was drawn out of my comfort zone more times than I can count, and had the satisfaction that comes with making money from doing something you love.
While selling my camera felt a little like selling a small piece of my soul, I came to the realization that I love something more than taking photos for other people. I love to travel and spend time with my family, documenting our experiences along the way. Knowing I was trading in for something better for our situation made the decision easier.

Related posts: