Travel Dates: May 24 – 30, 2014
We spent Memorial Day weekend exploring the beautiful Snow Canyon State Park with Jess' family, visiting a cemetery where she has ancestor's buried, hiking, exploring, and flying kites! It was perfect.
Sunday the heat kicked in and after a quick stop to meet up with some friends and do a little four wheeling we headed to Zion National Park on Monday evening. We melted. Even plugged in with the A/C running, it was just hot. Sam was comfortable enough working, and Jess took the kids out to explore and work on their Jr. Ranger Badges.
The most perfect evening was spent hiking a small ways up the Virgin River Narrows. The kids absolutely loved it!
We dashed home Thursday afternoon in time to sign the paperwork and officially sell the house! We still can't believe we did it! Jess also picked up the quilts from the shop and we got them on the beds in the Airstream. So excited! We still have lots to do in the next three weeks before we set out full time and we couldn't be more excited!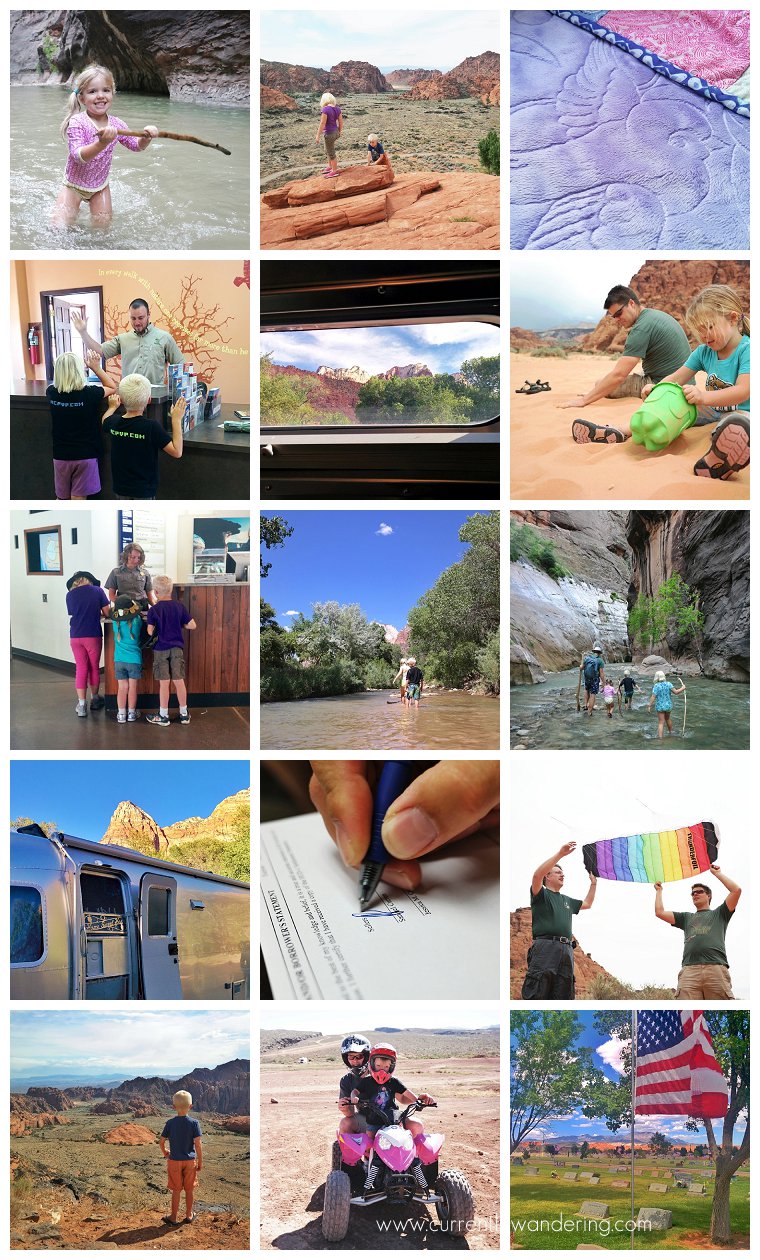 Related posts: