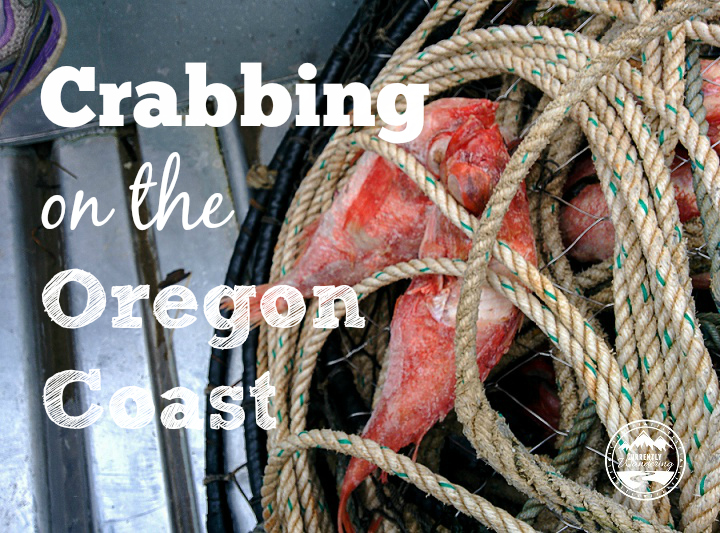 One of our greatest adventures to date was our during our visit to the Oregon Coast fall of 2014. We had heard great things about Kelly's Brighton Marina and drove down one afternoon to check it out. Unfortunately, it was raining, the tide was high, and the awesome employee suggested we come back the next morning and try then as we'd have much better luck. So grateful he didn't let us crab from the dock right then, because we came back the next day and had an amazing time!
When We Visited: October 23, 2014

Where We Went: Kelly's Brighton Marina, Rockaway Beach, Oregon

Where We Stayed: Nehalem Bay State Park – although you can camp at the Marina we chose to stay nearby at the state park and it was amazing. Great beach & sand dunes, plus an awesome playground. Doesn't get much better than that!

Ages of Kids: 9, 7, 4

Tips: Prep your kids beforehand what the crabs will look/act like and bring your own set of leather gloves. Also be prepared to get wet!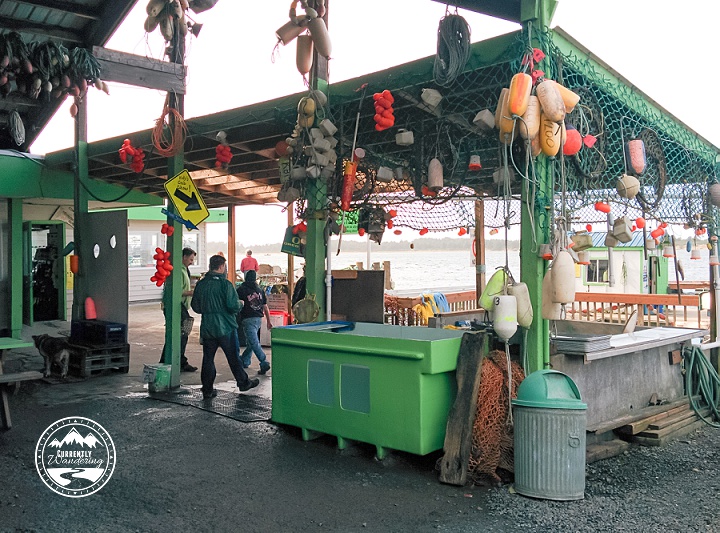 Although we met Kelly himself, one of the other employees got us set up in the boat. The $100 rental fee included the boat, life jackets, crab pots, and bait for an hour out on the water. The employee demonstrated how to toss the pots in, explained how long to let them sit, and then how to reel them in quickly so the crabs didn't get scared and scurry away. The whole process was quick and painless and then we were off!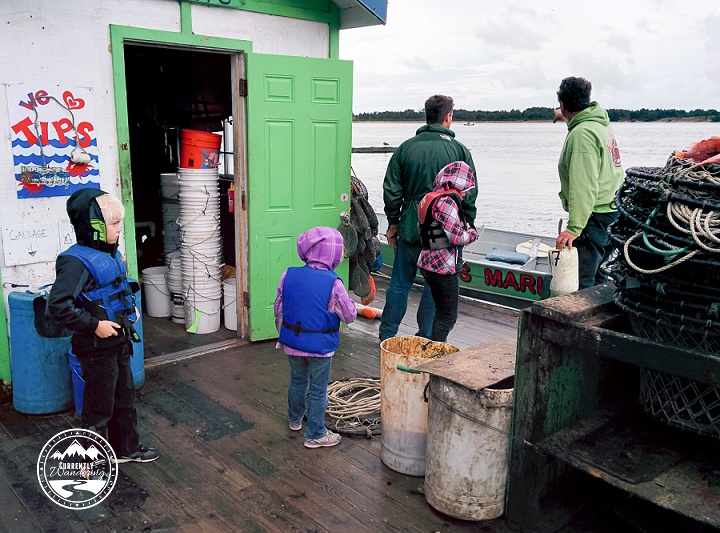 Sam and I took alternating turns driving/steering the boat and tossing the crab pots. The kids even got into it and tossed a few crab pots as well. Despite rain in the forecast, the weather that day turned out absolutely beautiful for a late October day on the Oregon Coast. It was a little windy, and we were definitely glad for our rain jackets, but the sun even poked out a few times and warmed us up a little.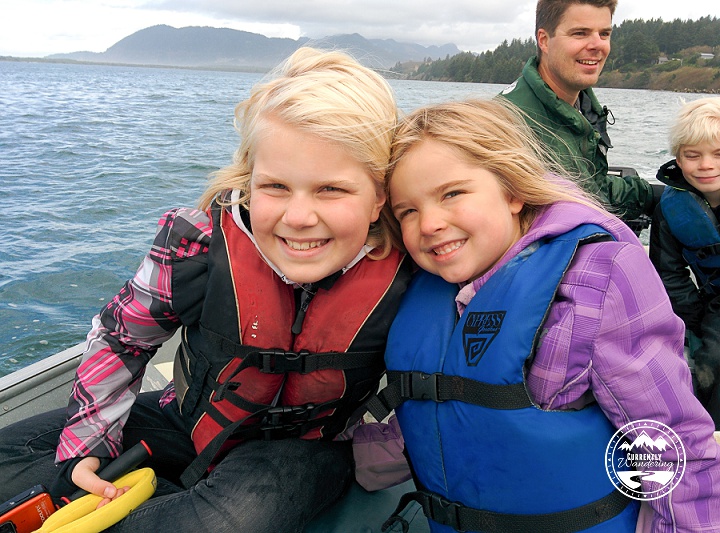 One thing we would have done differently is prepare our kids for what would happen AFTER we pulled the crab pot up full of crabs. One look at the swarming little crabs with their clacking claws and both the girls freaked out and started screaming! Sam and I were so excited we had actually caught something that it didn't occur to us to just throw the pot back overboard until the girls calmed down, so we had a few frantic moments of trying to get them to calm down while not capsizing the boat and keeping all the crabs contained in one place.
You can only keep MALE crabs of a certain size, so we used the handy measuring stick tied to our bucket to check their size. If they were close we tossed them in the bucket just in case we didn't catch anything bigger. All the smalls ones just got tossed back overboard. Poor crabs. I wonder if they get lost? Our kids got pretty good and distinguishing male from female, and unfortunately the biggest crab we caught was a female! Here's our catch in the bottom of the bucket:

We were such newbies that we didn't even realize it would help the crabs to put water IN the bucket so they could still breathe. Oops. They were destined for the pot anyway:

Although we caught probably close to 100 crabs, we ended up with 3 good sized ones to keep, and the cool part about the marina is that they'll cook them right there for you to eat! It took about 20 minutes to boil them and then Sam had the opportunity to help clean them, and prep for eating!


Then we got to feast! Lots of napkins, paper plates and some garlic powder were pretty much all we needed. Cara tried a little, but she's a less adventurous eater than my other kids, so she was done after a few bites. Rachel & Andrew (especially Andrew) gobbled up crab as fast as they could crack open the legs and eat! We ate two and took the third home to consume later. We also purchased some chips and soda from the Marina and made lunch out of it.

If you are looking for a fun family adventure and are headed to the Oregon Coast anytime soon, we definitely recommend stopping by Kelly's Brighton Marina. He'll take great care of you and you'll have a great time!
If you haven't seen it, check our YouTube video about our experience for more details and up close look at crabbing with kids!

Related posts: