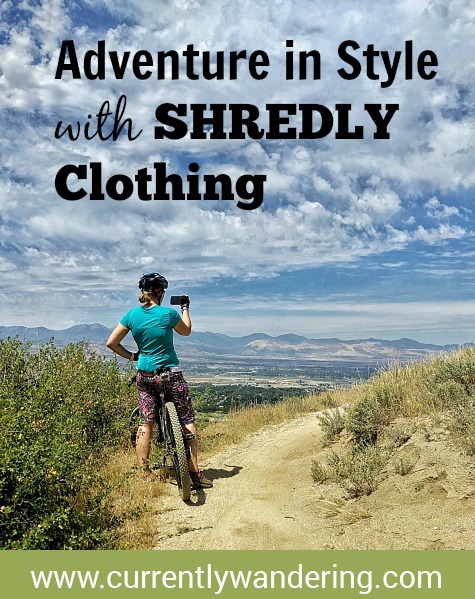 SHREDLY Clothing was born when founder Ashley Rankin wanted to spice up the world of women's mountain biking clothing. Not only did she want clothes that looked good, she wanted clothes that were comfortable and maintained technical performance while they were at it.
I ran into her clothing while I was searching for something a little more comfortable to ride in. I wanted shorts, not just a chamois (like I had been wearing while road riding) and a jersey that didn't exactly look like a jersey. I love having the back pocket for cycling specific clothing, but also didn't want to look out of place if I had to run to the grocery store afterward.
SHREDLY has been perfect. I'll admit that the short patterns were initially a little bold for my taste but they've grown on me. I love getting "nice shorts" compliments while I'm out riding, and while mountain biking at Outessa there was more than one of us sporting the SHREDLY style. Instant friends.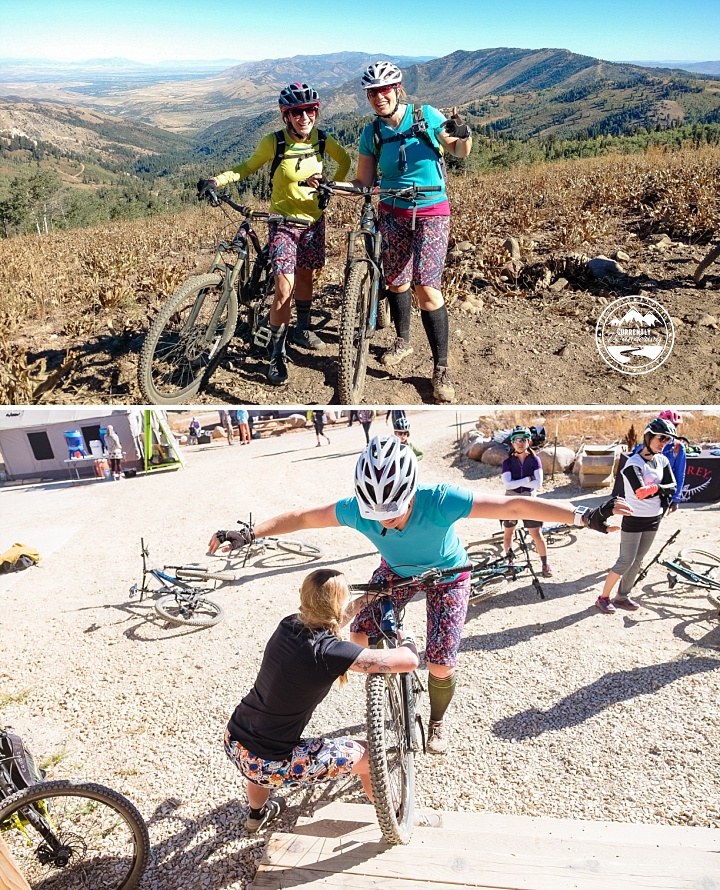 I've been wearing the JANA Women's MTB Long shorts, the YOGOCHAM Women's Cycling Chamois & the CARGO Women's Teal MTB Jersey for a few months now and have been super impressed with the quality and comfort.
JANA Women's MTB Long Shorts
The shorts all have thigh vents, and they are fabulous for when you are pedaling uphill and working up a sweat. Opening those up allows air to flow through, but you can zip them back up on the downhill or when you head to the grocery store.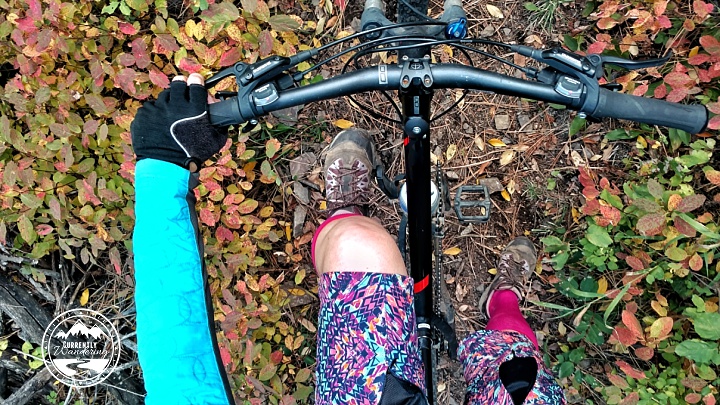 I love the length on the Long shorts – they come down to just above my knee which is my preferred length. They are 3″ longer than the regular MTB short which is great for those of us with long legs.
All the pockets have snap closures or zip so nothing will fall out!
These shorts are versatile, and I've worn them hiking in addition to biking. Great all around short!
Two improvements for the shorts:
The side pocket is not quite big enough for my phone. I don't necessarily keep it in there while riding, but for out and about its my go-to pocket.
In chatting with Ashely via email she mentioned that for 2017 the shorts will have bigger pockets. Hooray! With bigger phone sizes becoming the norm, she's updating her line which makes me super excited!
The waist feels a little big for the size. The waistband is adjustable (like many kids' pants), but I have to cinch it really tight and then I have the excess hanging around on the inside. Not a deal breaker but slightly annoying.
Ashley also mentioned the shorts are designed as low riders. They should sit low on the hips and your hip bones should be right in the middle of the waistband.
YOGOCHAM Women's Cycling Chamois
The chamois liner is perfect for these shorts. The right about of coverage, they fit great underneath, and don't move around. I've never had them rub me wrong or feel uncomfortable while I've been riding. Exactly what you want in a chamois.
If you've never tried riding with padding, I *highly* recommend it. So much more comfortable and you definitely are less saddle sore – especially on longer rides!
CARGO Women's Teal MTB Jersey
I love the soft fabric on this jersey. I also love that its not a front zip. It feels more like a hiking shirt which means that it can be dual purpose. I'd never go out hiking in one of my other "real" jerseys, but I'd have no problem in this one.
SHREDLY sells an all-in-one zippered back pocket, or this two pocket shove – it style. Since I like to keep my phone separated from my snacks, I prefer the two pocket version. They are deep enough that I've never worried about anything falling out.
The cut is flattering, and I love having the v-neck as its my preferred collar style anyway!
One improvement for the jersey:
I like my clothes extra long (I'm 5'11") so I'd prefer the jersey to be another inch or inch and half in length. Maybe they could sell a long version of this as well? I just wear a cami underneath to give me a little more coverage. Mostly a personal preference.

Overall I've been incredibly happy with my purchase of SHREDLY clothing. They do run rather pricey (shorts, chamois, and jersey can run $200+) so buy them in phases or just stick to the shorts if you've already got a jersey you love and a chamois.
Although Ashley has rad ambassadors to help spread the love (of which I am not one), she did give me a discount on my purchase in exchanged for a review. As always I never post about anything we don't absolutely love!
SHREDLY will also do gift cards, so if you have someone you think would love a Holiday Gift but you're not sure how bold they want their clothing this is a great option. SHREDLY also has some great tech tees, and leggings which maybe I'll have to invest in once I have a bit more closet space!
See more outdoor gear & inspiration on Pinterest!


Related posts: