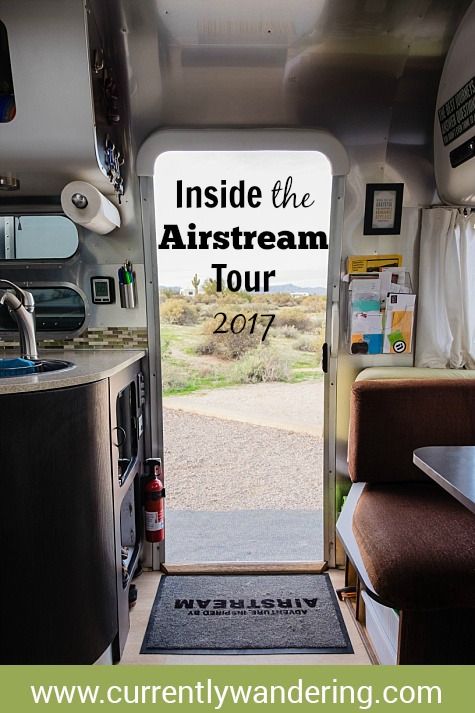 We recently had the opportunity to interview with Airstream for a new campaign they are rolling out in 2017. As they were coming to do a video interview and then a photo shoot, we decided a thorough clean was in order.
Its amazing that we can deep clean our entire house in just a few hours.
With everyone working together, we scrubbed, cleaned, organized, and tidied up the entire house. We washed the windows inside and out (those not covered by screens), washed all the walls & cabinets, took down the last of our winter decorations, and cleaned the floor including all the edges (what a difference that made!). I'm not sure I remember the last time it was this clean. We also put away all the random items usually left out – you'll notice a distinct lack of cords underneath our table.
It felt great. After we were finished with the interview,  Sam took the kids down to the pump track with their bikes to play for a bit before dinner. I sat inside the Airstream and soaked up every inch of it. I love how clean, light and airy it feels inside our house. I love that we've made it our space. Its unique. From our fridge with our favorite magnets, to the photos on the walls, to the custom beds in the back for the kids, we've truly made this space our home over the last three years.
As I'm not sure when the next time we'll have the Airstream THIS clean, I decided to document the occasion with a photo shoot of my own.
For those not familiar with our Airstream – we own a 27FB International CCD. We have removed the queen bed in the bedroom area and replaced it with three beds for the kids (remodel posts here). We sleep on the pull out couch with our bedroll (super comfy and easy access to the ice cream in the freezer after the kids are in bed!).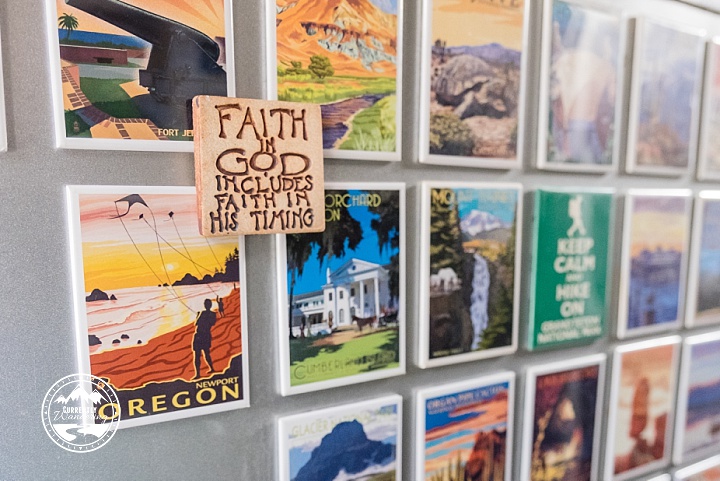 We have more renovation plans up our sleeves – just not sure when would be the best time to execute. We want a U-Shaped dinette (dubbed "The Grand Lounge") and Cara needs a new bed as she's outgrown her toddler-sized mattress. Perhaps we'll get to those this year, but we already have a lot of changes on our horizon so they might have to wait. For now, I love that we've documented this phase of our Airstream life!
Related posts: